Student Sustainability Ambassadors
Take the opportunity to become a Sustainability Ambassador, and lead the way to a more sustainable campus.
RMIT is committed to embedding sustainability into every aspect of the University, and we need your help! Students from any discipline are encouraged to apply.
The program requires students to complete two mandatory training sessions totalling five hours on the City campus in February prior to the semester commencing, followed by 15 hours of voluntary work throughout the year.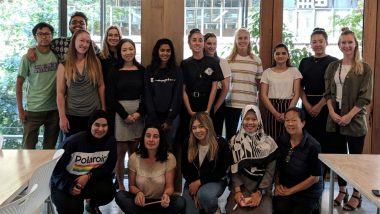 Assisting at events on campus.
Attending workshops and seminars that encourage critical thinking on sustainability related topics.
Participating in a mentoring program; linking students to industry professionals.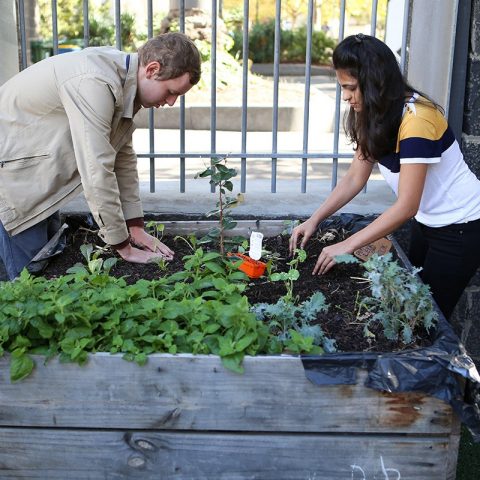 The program ends at the conclusion of Semester 2; if you have fulfilled five hours' initial training and 15 hours of voluntary work, this will be recorded on your academic transcript. This will highlight valuable attributes employers look for such as:

being proactive
socially and environmentally aware
taking initiative
dedication
networking
teamwork
timeliness
strong work ethic.

Sounds great! How do I get involved?
Applications open in October and are promoted through the Students website and a number of internal mailing lists.
To be the first to know about sustainability opportunities, news and events, sign up for our monthly newsletter.