Top 100 world ranking for Business and Management and #6 in Australia.
#15 in Australia for Economics and Econometrics
Top 100 world ranking for Accounting and Finance and #6 in Australia.
Ready to apply?
Get started today and gather all the information you need about entry requirements, pathways, scholarships and more.
Top Business and Management Courses at RMIT

Using a practical, innovative and an entrepreneurial approach, our Business programs focus on working collaboratively with RMIT's local and international industry partners to develop solutions for real-life business challenges. 
You will benefit from long and short-term internships, live projects, business simulations and working with experts and industry mentors. 
Here's some of our programs that reflect the latest industry developments in these fields:
The traditional path to uni isn't the only one
If you're ready to study, but don't meet our entry requirements, RMIT's flexible pathways can help you reach your preferred program.
Our staff are here to help you. They will welcome you to Melbourne and your course by providing advice, guidance, professional counselling and support. 
Your guide to success
Find out how RMIT prepares you for success in life and work, so that you can positively contribute to, and shape, the world.

DOWNLOAD THE GUIDE (3.4MB, 66P)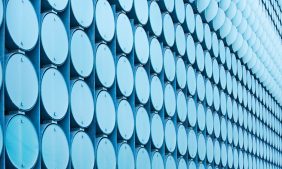 Looking for other study options?
Discover RMIT's full range of certificates, diplomas and degrees on our Australian website.  
BROWSE ALL COURSES