Online Graduate Certificate in Emerging Technologies and Law
Learn to drive innovative legal practices and develop the skills, knowledge and confidence required to provide legal guidance in the digital age.
Quick facts
Student type:
Student type:
Quick facts
Entry score

Duration

Part-time 1 year or 6 months accelerated

Fees

AU$3,840 per course (2021 annual)

Next intake

July, October

Entry score

Duration

Part-time 1 year or 6 months accelerated

Fees

AU$3,840 per course (2021 annual)

Next intake

July, October
Sorry, this program is not available for local students.
Please contact us for more information.
Sorry, this program is not available for international students intending to study on a student visa.
If you hold a different visa type, you may be eligible. Please contact us for more information.
Advance your skills to succeed tomorrow
The Graduate Certificate of Emerging Technologies and Law is Australia's first dedicated postgraduate qualification that empowers legal professionals to deal with the radical change of digital disruption in the law and policy.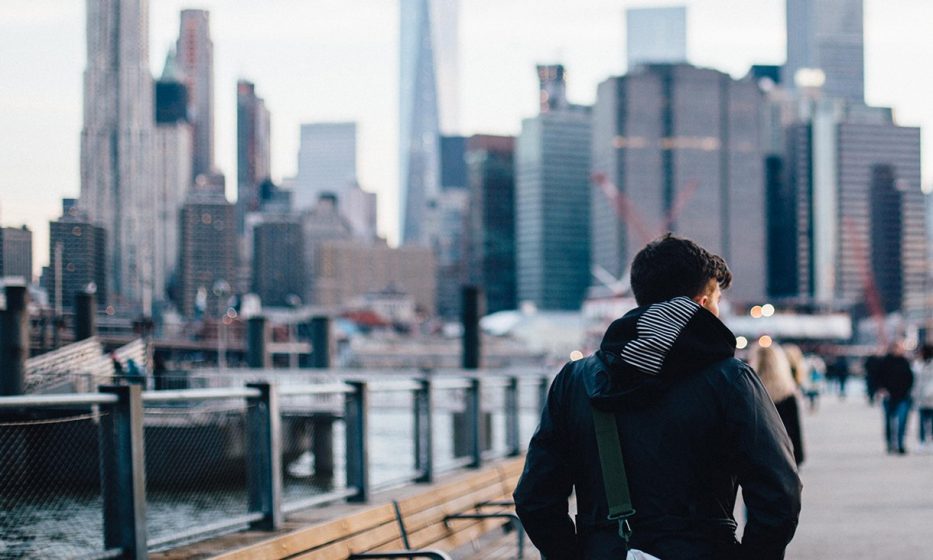 Digital disruption and the emergence of new technologies are creating unforeseen issues and opportunities for law, regulation and public policy. Throughout this course you will learn the legal and regulatory impacts of cutting-edge technologies like artificial intelligence and blockchain and their implication for data, security and privacy. You will also learn how to drive innovation in client services by using emerging technologies to find efficiencies in your practice.
Develop real world skills
Level up your skills with an accreditation from a world-leading university of technology and design.
Your online experience
Our online courses are built around engaging learning activities such as case studies, quizzes, interactive videos, and scenarios. You can immediately apply the information that you learn, receive feedback and improve.

Gain industry knowledge and learn with the best
RMIT's focus on industry-based, practical learning has seen our law programs ranked #1 in Victoria for skills development and among the top 10 for employer reputation in Australia. Throughout this program, you'll grapple with topics such as data, security and privacy, the societal and regulatory impacts of Artificial Intelligence and blockchain, and legal service delivery with emerging technologies.
RMIT's intensive online programs prepare you for greater career success while you continue to work full-time. This program will equip you with the tools and education to navigate the complex ethical, legal and social implications of new technologies. Project based assessments and best-practice from our industry partners will enable you to have an immediate impact on your workplace, legal practice and client services, or equip you to move into the tech space.
An Australian bachelor degree or equivalent, or higher-level qualification, in any discipline from a recognised tertiary institution
If you do not meet the above entry requirement for the Graduate Certificate you may be considered if you have a minimum of 5 years full-time equivalent work experience in the fields of law, policy or technology. Applicants will be required to submit a curriculum vitae (CV).
An Australian bachelor's qualification or equivalent overseas qualification in a relevant field, or have undertaken a minimum of 5 years' professional, full-time work experience.
To have professional experience considered, you must include in your application
a CV
a personal statement that details your experience
To study this program you will need to complete one of the following English proficiency tests:
IELTS (Academic): minimum overall band of 6.5 (with no individual band below 6.0)
TOEFL (Paper Based Test): minimum score of 580 (TWE 4.5)
TOEFL (Internet Based Test - IBT): minimum overall score of 92 (with minimum of 20 in all sections)
Pearson Test of English (Academic) (PTE (A)): minimum score of 58 (with no communication band less than 50)
Cambridge English: Advanced (CAE): minimum of 176 with no less than 169 in any component
Australian Student Visas
For an Australian student visa, you must have an on-campus place in a program of study. For more details on RMIT's on-campus programs visit our website.
2021 tuition fees are AUD$3,840 per course, totalling AUD$15,360 for 4 courses.
See our fees page for more information. Fees apply to 2021 only. Fees are adjusted on an annual basis and these fees should only be used as a guide.
In addition to tuition fees, you will be charged an annual student services and amenities fee (SSAF) based on your enrolment load, which is used to maintain and enhance services and amenities that improve your experience as an RMIT student. Eligible local students can apply for an SA-HELP loan to defer payment of their SSAF.
For more information about calculating your actual SSAF see Paying SSAF.
Some students may be eligible to apply to defer payment of some or all of their tuition fees via the Commonwealth Government's FEE-HELP loan scheme.
Visit our HELP loans page for lots of useful information about eligibility, how to apply and payment. You can apply for FEE-HELP once you have enrolled in a program.
HELP loans are not available to international students.
You are now viewing content in a pop-up style. Click escape to return to the page
Close
/