×
C-19 study: Learn online now and on campus later
Find out how we're helping you continue to go to uni during COVID-19. Learn about our
online enabled options.
Diploma of Product Design - 22446VIC
Learn how to develop products and take them all the way from concept to market.
Student type:
Quick facts
Duration

Full-time 2 years

Fees

Next intake

February, July

Duration

Full-time 2 years
Domestic,International
Sorry, this program is not available for local students.
Please contact us for more information.
Sorry, this program is not available for international students intending to study on a student visa.
If you hold a different visa type, you may be eligible. Please contact us for more information.
Are you ready to build a career out of your passion for design and problem solving? This course will equip you with the skills and knowledge you need to bring products from conception to market. If you have an enquiring mind, are creative and good with your hands then this is the course for you.
We are the makers, the sketchers, the inventors, the experimenters, the idea generators, the thinkers and tinkerers. We are product designers.
This is your hands-on pathway to the world of design. This course allows you to imagine, explore and create objects that people will manufacture, buy, use and appreciate. You will gain the skills and experience you need to work in small or large design companies or as an independent designer.
Through your studies you will gain the knowledge and skills needed to create designs for consumer products, experiences and systems. You will present your ideas through a combination of skills in visual and verbal communication, 3D models and computer software.
The course looks at all aspects of design including:
aesthetics
technology
ergonomics
usability
sustainability
materials
You will learn cutting-edge product development techniques, starting from a project brief, and find solutions to design problems using the latest industry tools and practices. You'll become familiar with new consumer product development processes for a variety of products, resolving practical, manufacturing and sustainability/environmental issues.
You will also be involved in design projects with local and international manufacturing companies. Past students have worked with companies such as Cocoon Republic (Victoria), Gundong ceramic manufacturers and Smiggle. You may also work on projects where design prototypes are manufactured in China and Malaysia.
Pathway guaranteed
At RMIT, we have your back. Whatever your ATAR, we have a range study options to help you achieve your goals.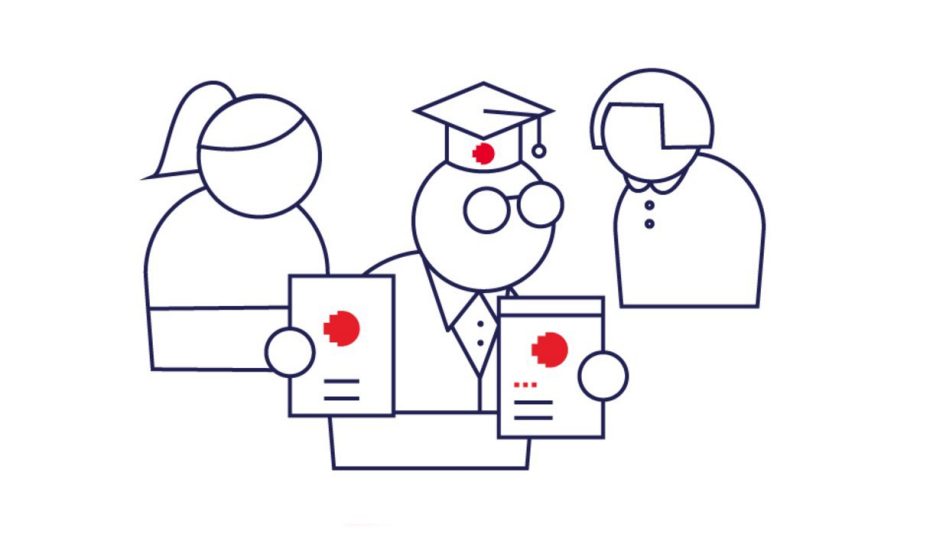 Choose a program structure
Program code: C5382
National curriculum code: 22446VIC
Title
Location
Duration
Plan code
CRICOS
Diploma of Product Design
City Campus

2 years full-time

2 years full-time

C5382
Diploma of Product Design
Brunswick Campus

2 years full-time

2 years full-time

C5382
097301G
Choose a program structure
Program code: C5382
National curriculum code: 22446VIC
Diploma of Product Design
Duration
2 years full-time
2 years full-time
Diploma of Product Design
Location
Brunswick Campus
Duration
2 years full-time
2 years full-time
As a product designer, you will work as part of a design or manufacturing team. Many designers also take on freelance work.
Your daily activities may include:
meeting clients to discuss design briefs
developing concept drawings of your ideas
working with local and overseas engineers, designers, prototype makers and marketing staff
using technology, production methods and various materials (such as textiles, wood, plastics and metal)
working with manufactuers to create prototypes and new materials (for example, reconstituted leather, stone or sustainable plastics)
Graduates work as part of design teams for manufacturing organisations. They may work in areas including display and exhibition design, furniture, packaging, confectionery, toy design, automotive, engineering, electrical, set design and special effects.
Graduates have gone onto work for:
Holden
BMW
Alessi
Cocoon Republic
Schiavello
Tait furniture
Yamaha Japan
While studying, you can join the Design Institute of Australia as a student member. Graduates can apply for associate membership and full membership once they have obtained their professional experience.
Please note: eligibility for full membership is based on a points system.
There are no minimum academic requirements.
You must have successfully completed an Australian Year 12 (or equivalent senior secondary school qualification) with a minimum 50% average (check calculator below).
Equivalent qualifications may also include completion of the RMIT Foundation Studies program or a recognised post secondary Diploma in the relevant discipline with the required grades.
Meeting the minimum academic requirements does not guarantee entry. Your application will still need to be assessed and accepted. 
Select qualification gained
This course offers pathway into further study at RMIT
Undertaking a certificate, diploma, advanced diploma or associate degree can help you meet the entry requirements for your preferred degree. These qualifications often provide credit, reducing the duration of your bachelor degree and helping you get the degree you want.

Graduates of this course will be eligible for exemptions from the courses below, subject to meeting the entry requirements. For more information, explore our Pathway finder, or contact Study@RMIT.
Pathways into the Diploma of Product Design
Successful completion of the Certificate IV in Design guarantees you entry into the Diploma of Product Design.
Credit and recognition of prior learning
Credit, recognition of prior learning, professional experience and accreditation from a professional body can reduce the duration of your study by acknowledging your earlier, relevant experience. Find out if you might be eligible.
You are now viewing content in a pop-up style. Click escape to return to the page
Close
/