Terrence Davies' searing portrait of reclusive 19th-century poet Emily Dickinson moves from wit to tragedy.
Terrence Davies' far-from-conventional biopic, traces Emily Dickinson's life from childhood through a series of disappointments to her crippling thanatophobia and retreat from public life.
Delighting in drawing room verbal alacrity – as the fiercely independent poet, wonderfully embodied by Cynthia Nixon, resists the hypocrisies of her society – stylistic formality is combined with Terence Davies' characteristic lyricism and painterly light to grant the film a literary quality reflective of Dickinson's writing.
Presented by the Melbourne Cinémathèque and ACMI.
Melbourne Cinémathèque is the largest and longest-running film society in Australia.

Admission to Melbourne Cinémathèque sessions is open to Cinémathèque members only. After a membership is purchased, admission to sessions is free and no additional tickets are required. Memberships are available for three consecutive Wednesdays or for a full year. For further details and to buy a membership head to ACMI here.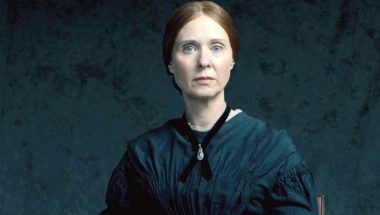 2016 | 125 min | United Kingdom, Belgium, United States of America

Director: Terence Davies
Language: English
Rating: PG