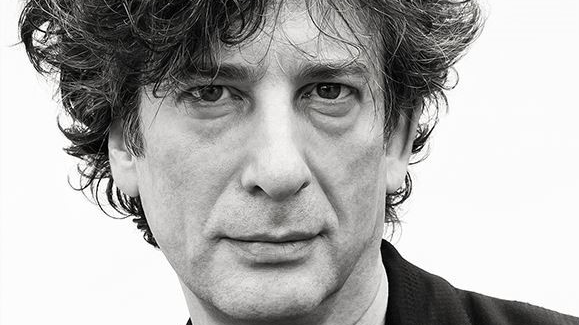 In Conversation with Neil Gaiman
The influential writer discusses his life and career live on stage.
Neil Gaiman, the award-winning author of American Gods, Norse Mythology, and The Sandman series, will appear live in Melbourne for one night only to share stories from his extraordinary career.
Renowned storyteller Gaiman's bestselling works have also been adapted for television and the big screen, including American Gods, Coraline, and Good Omens, which he wrote with the late Terry Pratchett – the TV adaptation, written and produced by Gaiman, has been nominated for multiple BAFTAs, Emmys and Academy Awards.
Don't miss an unforgettable evening of conversation with storytelling genius Neil Gaiman.
In conversation with Michael Williams.
Tickets: Full $69 / Concession $59 / Under 30* $30
Biography
Neil Gaiman started his career as a journalist in the early 1980s. Soon he began writing comics, including the award-winning and enormously influential Sandman series, and met Terry Pratchett with whom he wrote the 1990 novel, Good Omens.
Since then he has become the #1 New York Times bestselling author of over a dozen beloved books for adults and children, including the novels Neverwhere, The Ocean at the End of the Lane, Anansi Boys, and four collections of short stories and non-fiction.
For younger readers he has published The Graveyard Book, the only novel ever to win both the Newbery (US) and the Carnegie (UK) Medals for the most prestigious contribution to children's literature, and Coraline, adapted into a film which was an Academy Award Nominee and winner of the BAFTA for Best Animated Film.
He has written award-winning scripts for Doctor Who and wrote the English language version of Princess Mononoke. He has appeared as himself in cartoon form on Arthur and The Simpsons, in real life on The Big Bang Theory, and as the voice of God in Lucifer (itself a spin-off from Gaiman's Sandman work).
In 2017 Neil Gaiman became a Goodwill Ambassador for UNHCR, the United Nations Refugee agency. Originally from England, he lives in the US where he is a Professor in the Arts at Bard College.
Presented by Melbourne Writers Festival