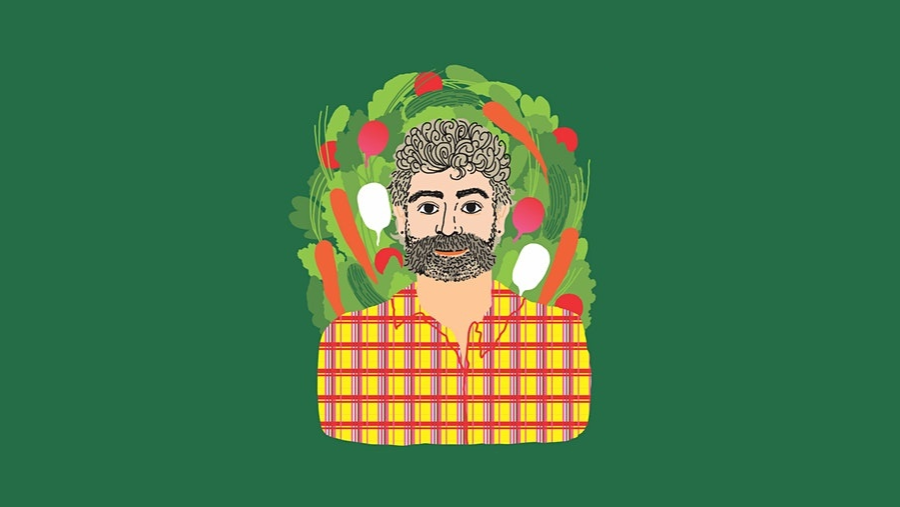 In Conversation with Sandor Katz
Dubbed by the New York Times as "one of the unlikely rock stars of the American food scene," award-winning American author, DIY food activist, self-described "fermentation revivalist" Sandor Katz is the unofficial global godfather of the fermentation movement.
As part of his broader Australian tour in 2020, Sandor will join Bread & Circus for a very special in conversation event, co-presented by REVEL and Sharon Flynn, Founder and CEO of The Fermentary, who will welcome audiences and introduce the event.
The event will be hosted by Melbourne food writer, author, food literacy advocate and Culinary Correspondent for ABC News Breakfast and ABC Radio, Alice Zaslavsky (aka @AliceinFrames). A leader of the vegetable vanguard movement and long-time Sandorkraut devotee, Alice is sure to bring bucket-loads of her inimitable charm and passion to the event.
ABOUT SANDOR KATZ
Born in New York City and now based in rural Tennessee, Sandor (aka Sandorkraut) has been a fervent fellow of fermentation since long before it was a thing – try the 1980s.
His early books Wild Fermentation and The Revolution Will Not Be Microwaved: Inside America's Underground Food Movements have become essential reading for anyone interested in fermentation, while his 2012 tome The Art of Fermentation – the most comprehensive guide to DIY home fermentation ever published – topped the New York Times bestseller list and took out the 2013 James Beard Foundation Book Award for Reference and Scholarship.
In demand by fermentalists the world over, Sandor has presented countless workshops throughout the US, Europe, South America, Asia and beyond, where he shares his decades of wisdom to skilfully demystify the art of fermentation – empowering folks to harness the health-giving magic of this transformational culinary alchemy.
ABOUT THE FERMENTARY
The Fermentary is an award-winning local creator of authentic, slow-fermented vegetables, milk and water kefirs, mustards, miso, and other small-batch fermentation projects – whose wares you'll find served at the likes of Cumulus Inc, The Lake House, Meatsmith and more. A passionate local advocate for the health benefits of fermented foods and drinks, Sharon is a regular speaker at some leading Australian food events and loves to share her passion through workshops and classes.