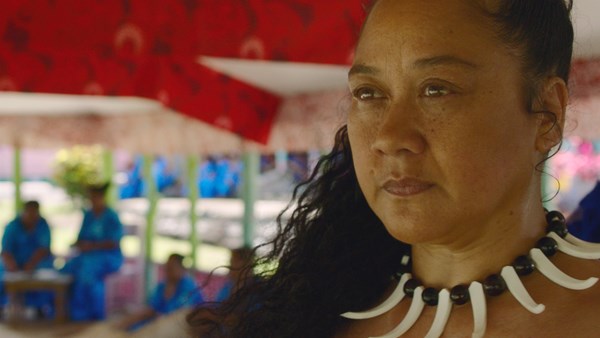 Melbourne Women in Film Festival Opening Night
Join us for the opening of the 2020 Melbourne Women in Film Festival with special guest filmmakers Marina Alofagia McCartney and Sharon Whippy, plus after party.
The Melbourne Women in Film Festival (MWFF) is a not-for-profit festival aimed at celebrating and supporting the work of women filmmakers and creatives – from directors, writers and producers to cinematographers, sound designers and editors.
The 2020 Opening Night film, Vai is a portmanteau feature film created by nine female Pacific filmmakers and filmed across seven Pacific countries including Fiji, Tonga, Solomon Islands, Kuki Airani (Cook Islands), Samoa, Niue, and Aotearoa (New Zealand). Each of the eight vignettes explores the journey of Vai from a seven year old girl to the grand matriarch of her family. In each of these Pacific nations 'vai' means water. Beautifully shot, Vai brings together Indigenous cultural and storytelling traditions, all told uniquely from a woman's perspective.
Directors: Nicole Whippy / 'Ofa-Ki-Levuka / Guttenbeil-Likiliki / Matasila Freshwater / Amberley Jo Aumua / Mīria George / Marina Alofagia McCartney / Dianna Fuemana / Becs Arahanga
Producers: Kerry Warkia / Kiel McNaughton
Writers: Sharon Whippy / Nicole Whippy / 'Ofa-Ki-Levuka Guttenbeil-Likiliki / Matasila Freshwater / Amberley Jo Aumua / Mīria George / Marina Alofagia McCartney / Dianna Fuemana / Becs Arahanga
"It isn't just gorgeous, it feels spiritually poignant, a reaffirmation of cultural identity and a showcase of the strength of women's stories." – RogerEbert.com