RMIT Media Virtual Showcase 2020
The next generation of contemporary media professionals present their short films, video art, soundscapes and digital projects for the RMIT Bachelor of Communication (Media) end of semester online showcase.
Highlights include Mackenzie Curtis' Bug, a meditation on memory inspired by digital glitch art; e-waste, Jodie Le's investigation into the dark and unexpected truth about electronic waste; and John Flandez's call-to-action piece highlighting exploitation amongst domestic Filipina workers, produced for the From Screen to Street studio in partnership with the Human Rights Arts & Film Festival. View full list of highlights below.
Presented by RMIT School of Media and Communication.
SELECTED WORKS
Climate Changing Media Studio:
Deliberate Film Studio:
Documenting the Environment Studio:
ExperimentScreenSensation Studio:
From Screen to Street Studio (in partnership with the Human Rights Arts & Film Festival):
Making Sense of Social Media Studio:
Real to Reel Studio:
And We Won by Emily Nicholson and Eileen Martinson
Mrs Carlin by Oliver Brylynsky and Lachlan Carlin
Room With a View Studio:
TEMPORARY CLOSURE
In line with recent Government advice, The Capitol will be closed for public events effective Monday 16 March.
We will continue to take the advice of the relevant authorities and will confirm when we are able to recommence our regular program of events.
For RMIT's response to coronavirus (COVID-19), please visit the RMIT website.
If you have queries about specific events, please refer to the links on our homepage or contact us at thecapitol@rmit.edu.au.
We look forward to welcoming our community back to The Capitol as soon as we are able to safely do so.
Until then we'll update you via our social media on Instagram and Facebook, and via our website and e-news.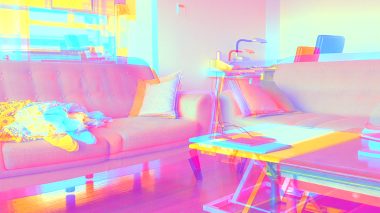 Image: Film still from Bug by Mackenzie Curtis.