CAPSlockdown
An aggregation of resources to stay connected with our creative community amidst the uncertainty of COVID-19.
While we may not be able to sit together at the moment, we can still come together virtually via digital exhibitions, livestreamed concerts, film watching parties and more, and there are many ways we can both find assistance and support one another during this uncertain time.
Below is a constantly growing list of links to articles, resources, grants, work opportunities and programs/films/exhibitions/gigs available online.
Please share your suggestions with us by emailing thecapitol@rmit.edu.au and tagging us on Instagram: @thecapitolrmit and #CAPSlockdown.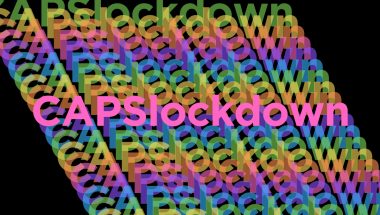 Creative content
Stay connected with these ongoing events, programs, livestreams:
For your calendar
Upcoming virtual programs and events:
Opportunities
Ways to support the community and collaborate:
Assistance & Support
Helpful articles, fundraising initiatives, artist grants, special deals and resources: