In Take 2 we've asked some of our favourite friends across our film and creative communities to pick a film that's available to watch online (on free or paid services) and tell us in two minutes or less what they love about it.
In this edition Alex Hipwell, former director of the Melbourne WebFest and Master of Media teacher at RMIT shares his film recommendations here. See below for details about the films and which streaming services to watch these on.
It's a Mad, Mad, Mad, Mad World
A multitude of people have been given a clue by a dying man as to the location of money that he has buried. They cannot come to an agreement to seek out the loot as a cooperative unit, so they set out separately in a mad race to get to it first.
1963 | 160 min | United States of America

Director: Stanley Kramer
Language: English
Rating: PG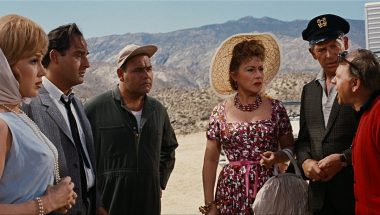 Disney Shorts (various)
Along with the big box office hits on Disney+, you can also watch plenty of short films that the studio and its subsidiaries have made over the last nearly 100 years.