Take 2 with Andreas Petropoulos
In Take 2 we've asked some of our favourite friends across our film and creative communities to pick a film that's available to watch online (on free or paid services) and tell us in two minutes or less what they love about it.
In this edition Andreas Petropoulos, president of The Capitol Club in RMIT Creative shares his film recommendations here. See below for details about the films and which streaming services to watch these on.
Volver
Raimunda (Penelope Cruz), her teenage daughter and her sister are coping as best they can since the death of their mother and also their grandmother, who died along with her husband, in a mysterious fire. However, all is not as it seems in their village, and unresolved matters within the family bubble to the surface. Nominated for the Palme d'Or at Cannes in 2006.
2006 | 121 min | Spain

Director: Pedro Almodovar
Language: Spanish with English subtitles
Rating: M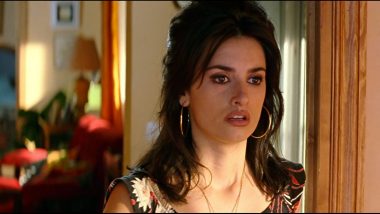 Elle
The seemingly indestructible Michèle (Isabelle Huppert) is changed forever when she is attacked by an unknown assailant in her home. When she resolutely tracks the man down, they are both drawn into a curious and thrilling game that may, at any moment, spiral out of control.
2016 | 106 min | France

Director: Paul Verhoeven
Language: French with English subtitles
Rating: MA15+