In Take 2 we've asked some of our favourite friends across our film and creative communities to pick a film that's available to watch online (on free or paid services) and tell us in two minutes or less what they love about it.
In this edition Eugenia Lim, artist, co-director at APHIDS and RMIT Honorary Senior Industry Fellow shares her film recommendations here. See below for details about the films and which streaming services to watch these on.
Sans Soleil
Chris Marker, filmmaker, poet, novelist, photographer, editor, and now videographer and digital multimedia artist, has been challenging moviegoers, philosophers, and himself for years with his complex queries about time, memory, and the rapid advancement of life on this planet. Sans Soleil is his mind-bending free-form travelogue that journeys from Africa to Japan.
*Note: Eugenia was able to access this film on Kanopy via a RMIT University Library membership. Your library may carry a different collection of films.
1983 | 104 min | France

Director: Chris Marker
Language: French | Japanese | English | Cantonese | Japanese Sign Language (with subtitles)
Rating: Unclassified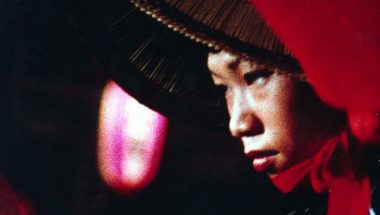 Thanks for the Dance: Moving On
Walk in the footsteps of Leonard Cohen at his Hydra hideout in this visual elegy by Turner Prize-winning artist Laure Prouvost and collaborator Ciarán Wood.
2020 | 4 min

Director: Laure Prouvost