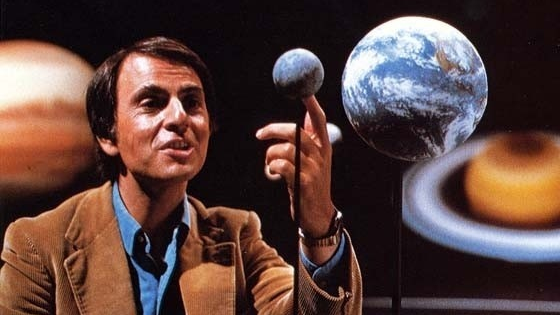 Take 2 with Michelle Carey
In Take 2 we've asked some of our favourite friends across our film and creative communities to pick a film that's available to watch online (on free or paid services) and tell us in two minutes or less what they love about it.
In this edition Michelle Carey, film festivals editor at Senses of Cinema, and former artistic director at the Melbourne International Film Festival and co-programmer of the long-running Melbourne Cinémathèque shares her film recommendation here. See below for details about the film and which streaming services to watch it on.
Cosmos
Astronomer Carl Sagan's landmark 13-part science series takes you on an awe-inspiring cosmic journey to the edge of the Universe and back aboard the spaceship of the imagination.
1980 | 98 min | United States of America, United Kingdom

Director: Adrian Malone
Language: English
Rating: PG