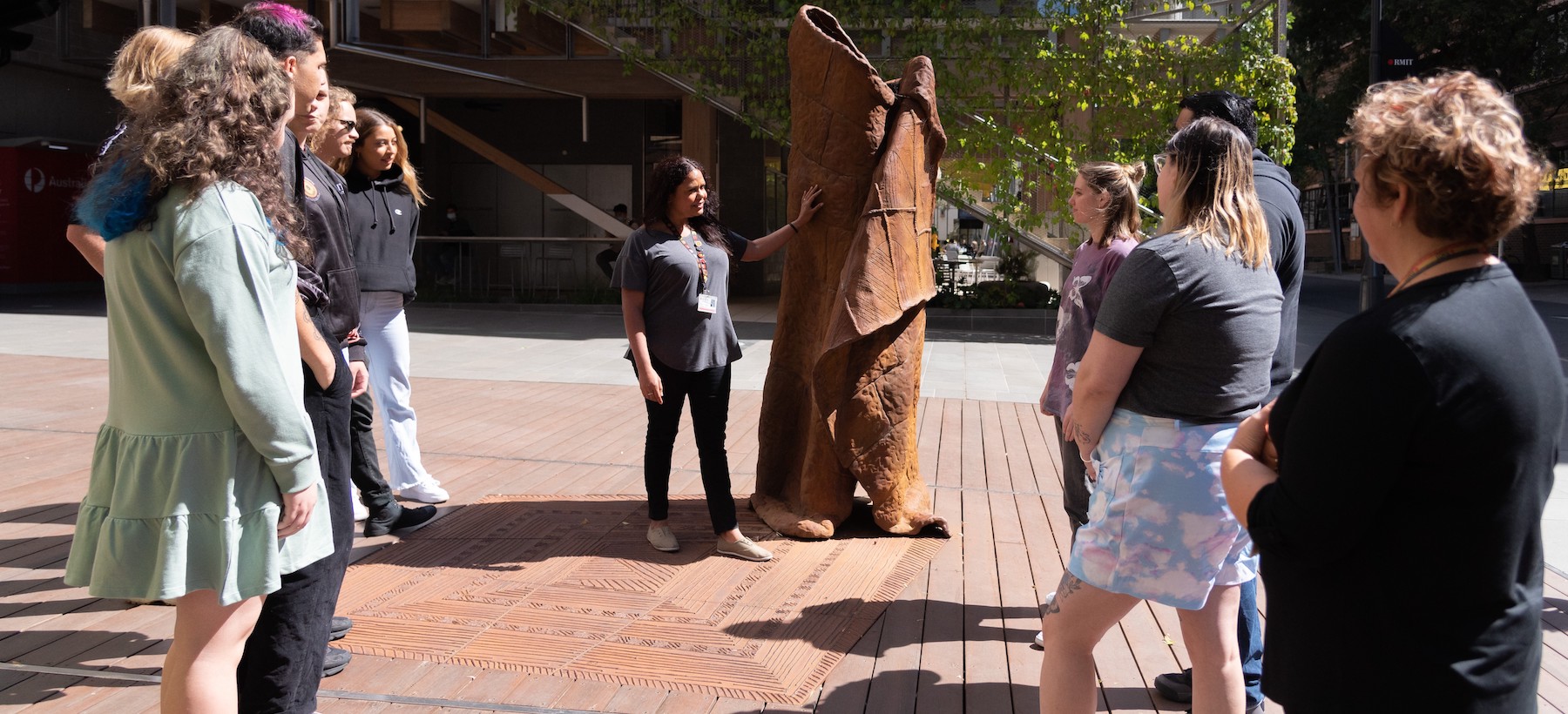 Indigenous Access Program
Ngarara Willim Centre and RMIT are committed to providing Aboriginal and Torres Strait Islander people with greater access to vocational and higher education programs.
The Indigenous Access Program allows Ngarara Willim to support you during the application process through an informal interview process, so you can be confident you're choosing the right program.
What is the Indigenous Access Program?
Applicants who apply to study a vocational education or Bachelor program at RMIT, and identify as Aboriginal and/or Torres Strait Islander are invited to apply for the Indigenous Access Program.
Through the Indigenous Access Program, consideration is given to your relevant life, work, educational, and training experience as preparation for study, as well as any formal qualifications.
Applicants are invited to attend an interview with a College representative who will consider you for the program.
Am I eligible?
To be eligible for the Indigenous Access Program, you must:
be able to confirm your Indigenous eligibility
be applying for a vocational or Bachelor degree (Note: postgraduate programs are not eligible)
meet all program prerequisites and any extra requirements as listed for the RMIT program you are applying for
agree to attend the Gama-dji Orientation Program
What happens at the interview?
We ask that you attend an interview in-person, online or via phone.

At the interview, we will:
discuss your educational aspirations and expectations you have about study
provide you with information about the program you've chosen
introduce you to life at RMIT and Ngarara Willim, as well as the support services available to you while studying
answer any questions or concerns you have about your studies
What to bring to the interview
Please bring your Confirmation of Aboriginality/Statutory Declaration, if you have not provided it already. You may also be required to provide year 12 transcripts or supporting documentation.