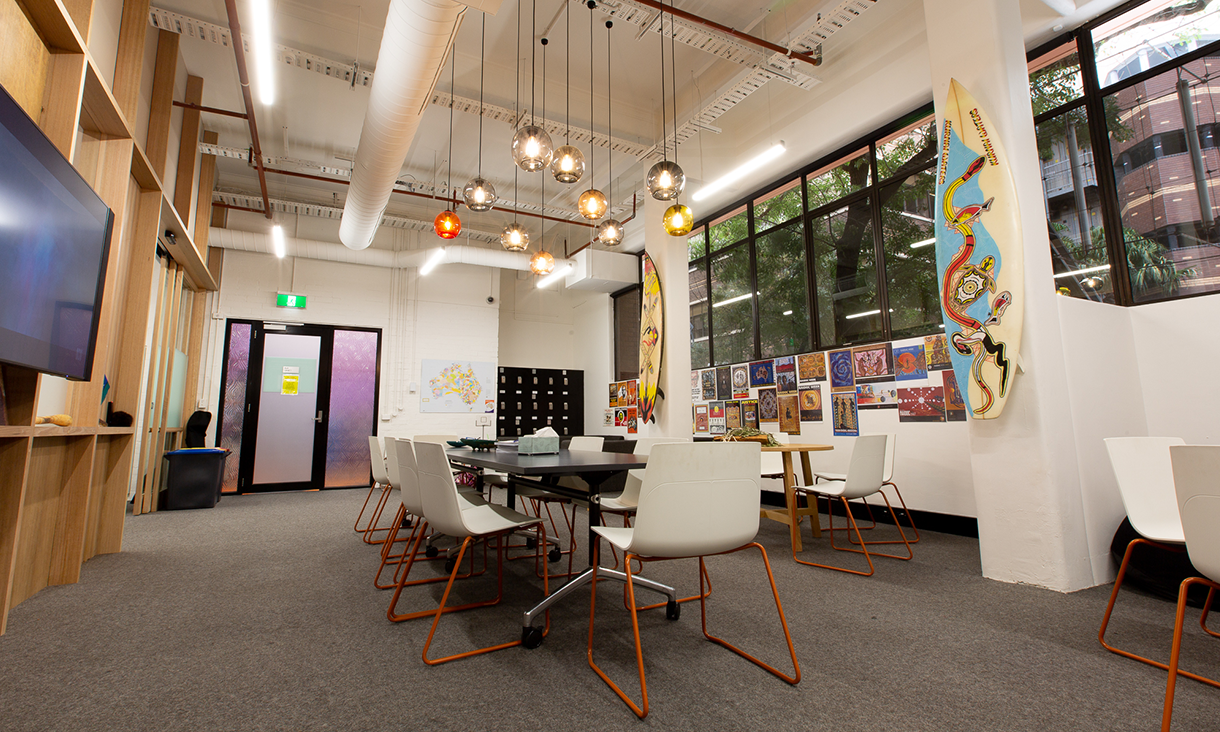 Ngarara Willim Centre facilities
Facilities
Each Ngarara Willim Centre offers:
Private study and meeting spaces
Computers
Kitchen and lounge area
Friendly and helpful staff
On-site social and cultural activities
Students not only use our spaces to study but also to build connections and friendships, participate in social and cultural enrichment activities and engage in other services and opportunities available here at RMIT.

Access
Do you need access to Ngarara Willim granted on your student card? Bring your student card to one of our centres and one of our team members will assist you. Alternatively, email ngarara.willim@rmit.edu.au with a photo of your card - don't forget to identify which campus you would like access to!

Locations
City campus: Building 5, Level 1, Room 5. 124 La Trobe Street.
Bundoora campus: Building 202, Level 3, Room 21. 225-245 Plenty Road.
Brunswick campus: Building 514, Level 1, Room 3. 25 Dawson Street.