RMIT Elite Athlete Program
The RMIT Elite Athlete Program [REAP] supports elite and emerging athletes to achieve sporting and academic excellence. By supporting students to devote time to training and competition while also completing their tertiary studies, student athletes can achieve both their sporting and academic aspirations.

Through dedicated assistance from the REAP team, over 200 student athletes successfully balance the high demands of elite sport and university life each year. Program benefits include some or all of the following depending on whether you meet the criteria as an Elite or Emerging Athlete.
Applications for 2019 have now closed. No late applications will be accepted.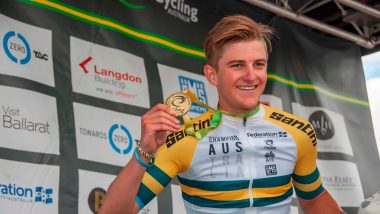 2019 Elite Athlete Scholarship recipient Nick White
Elite and Emerging Athletes
Adjustment factors for course entry (10 adjustment factors towards your aggregate score. Equivalent to 5-6 ATAR points)
Timetabling assistance and class flexibility
Assessment and exam flexibility
Opportunity to study with other institutions
Free health services including: Osteopathy, Chiropractic, Chinese Medicine, Massage and Psychology
Gym Membership
Elite Athletes only
Personalised degree advice and course planning
Sports Scholarships
International Travel Grants up to $5,000
Athlete support workshops
Do I meet the Elite or Emerging Athlete criteria at RMIT?
Elite athletes:
National Squad member from a Sport Australia recognised and funded sport
AIS scholarship holder
VIS scholarship holder
Member of any of the following: AFL Players Association, Australian Cricketers' Association, Rugby Union Players Association, Rugby League Professionals' Association, Professional Footballers Australia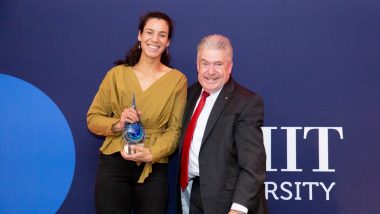 2018 RMIT Female Athlete of the Year
Elite Athlete Program member, squash player Christine Nunn, represented Australia at the 2018 Commonwealth Games.
Listed player in the:

- Victorian Football League (VFL and VFL Women's) (Australian Rules),
- NPL or NPLW (Football Victoria),
- NRL Victoria (First Grade),
- Rugby Dewar Shield (Seniors),
- Premier Grade Cricket
- NBL1 (Formerly South East Australian Basketball League)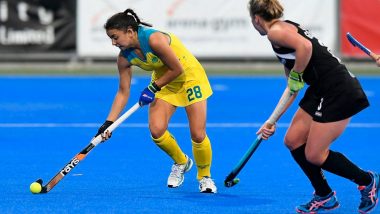 What you will need when applying
Confirmation on letterhead from your sporting governing body that you are in one of the squads listed above (screen shots and emails will not be accepted)
If applying for an international travel grant, details of the competition, travel dates and flight bookings (if flight bookings not yet available flag that this detail will follow)
Apply for the REAP program here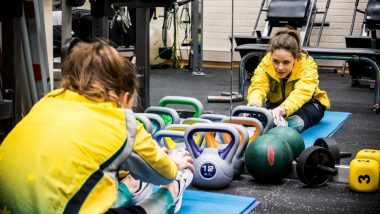 Questions and enquiries can be sent to our Coordinator, Elite Athlete Pathways via;

Email: elite.athletes@rmit.edu.au
Phone: +61 3 9925 5411