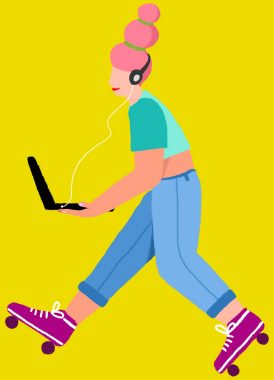 Alert – Your RMIT student email and calendar are moving to Outlook
RMIT is currently in the process of moving to Office 365. This means all RMIT student emails and calendars will switch from Gmail to Microsoft Outlook.
VE students will switch to Outlook on 18 February 2019.
HE students will switch to Outlook on 25 February 2019.
Accessing your account
You can access your RMIT email account via the Gmail login page: mail.google.com.
Logging in
Username
Your username is your student number followed by @student.rmit.edu.au
For example: s1234567@student.rmit.edu.au
Password
Your default password is the letter 'p' followed by your date of birth backwards with an exclamation mark '!' at the end.
For example: 28 April 1995 is p19950428!
Once you log in for the first time, you'll need to change your password.
Forgotten your password? Go to Password assistance. If you're having trouble logging in, contact the Service and Support Centre.
Remember: Don't check 'Stay signed in' when accessing from a public or shared computer.
Set up your personalised email alias
You can request a personalised alias for your RMIT email address.
For example: priya.kumar13@student.rmit.edu.au
To request a personalised RMIT email address, raise a ticket through the IT Service and Support Centre providing the personalised alias you would like. ITS will then confirm the alias is not already in use and set it up for you.
Remember this alias is optional and you will continue to receive emails regardless of your email address.
More information
Find out about access to RMIT systems when you are no longer enrolled.
If you have any queries, please contact the Service and Support Centre.