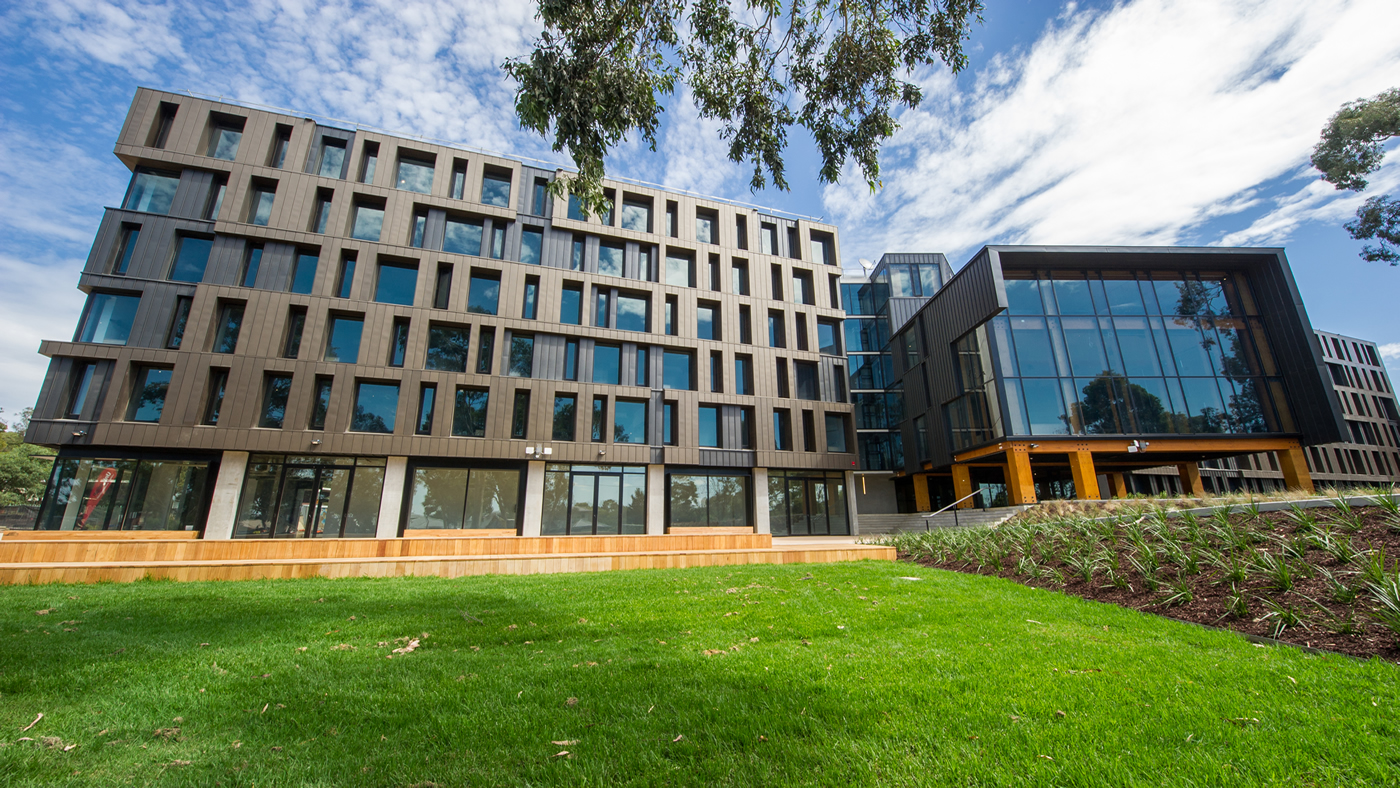 Purpose-built student accommodation
RMIT has carefully selected these purpose-built apartment complexes, designed specifically for you, and located close to our City, Bundoora and Brunswick campuses.
The following accommodation all meet RMIT's quality standards, and offer:
a variety of furnished room types from studios to shared apartment at reasonable prices
great communal facilities
clear, transparent rental rates and agreements
a respectful, inclusive and safe culture
strong links to the university to support students in need.
Near City and Brunswick campuses
Iglu Melbourne City
229 Franklin St, Melbourne
Opening semester 1, 2018
This brand-new complex is directly across the road from Queen Victoria Market and only a short walk from City campus or the tram to Brunswick campus. Courtyards connect the two architecturally designed accommodation towers that house welcoming spaces such as a cinema room, contemporary gym, games and study zones, double-height library and a café. Lots of opportunities to make friends.
urbanest Melbourne Central
316 La Trobe Street, Melbourne
Want to live five minutes walk to City campus, a block from Melbourne Central shopping centre and close to the tram stop to Brunswick campus? With a fully equipped rooftop gym, cinema room and rooftop terrace with BBQ, you will make heaps of friends in your new home. All rooms have an ensuite bathroom and there are a range of options to choose from, such as single studios to apartments shared between four or eight students.
urbanest Melbourne Central
urbanest Carlton
105 Berkeley Street, Carlton
The diverse suburb of Carlton is home to these conveniently located apartments, which are a 10-minute walk to City campus and moments from the tram stop to Brunswick campus. The rooftop gym and terrace as well as the cinema room will provide you with heaps of opportunities to make friends in your new home. Choose from a range of single studios (some with a balcony or terrace), twin-share studios or two-person apartments, all fully furnished and with ensuite bathrooms.
University Square, operated by The Student Housing Company
85 Barry St, Carlton
Opening semester 2, 2018
Watch out for this new apartment complex, opening in semester 2, 2018. You will find a variety of beautifully furnished ensuite rooms, apartments and studios at a range of prices. The communal kitchens, games rooms, on-site laundry and study areas will help you easily meet new friends. Great location, only a short distance to City campus and trams to Brunswick campus.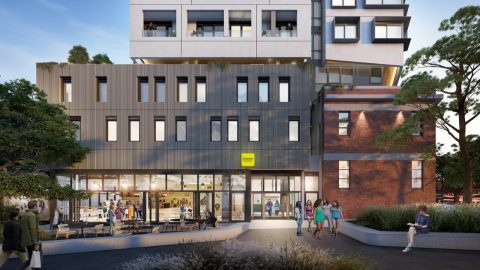 RMIT Village
5-17 Flemington Road, North Melbourne
This unique residential community with great residential life programs is just minutes from City campus and walking distance from the tram to Brunswick campus. Complete with heated outdoor pool, student lounges and gym facilities, RMIT Village currently offers one-bedroom and two-bedroom options with plenty of studios and four- or five- bedroom apartments coming in 2019.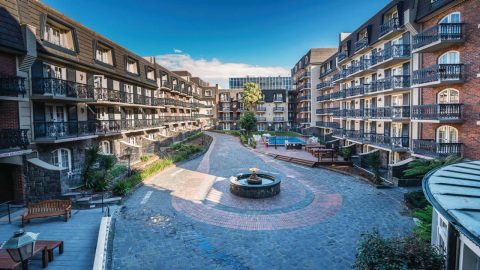 Yarra House
Yarra Bend Road, Fairfield
Reasonably priced student accommodation in leafy green surrounds near Yarra Bend park. Yarra Park is ideal if you have your own transport: City campus is a short trip by bike or scooter (or public transport); Brunswick and Bundoora campuses are on the same side of town if you have your own car. It is a great place to live if you love to run or kick a ball, and prefer being just outside the city centre but still in the inner suburbs.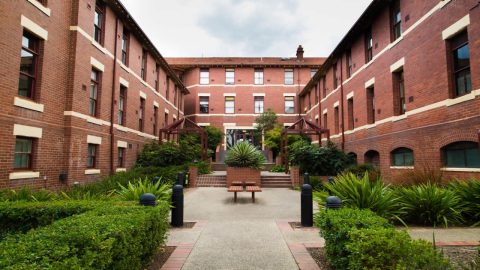 Walert House
Make the switch now to living on campus in a vibrant RMIT student community. All apartments are fully furnished in this award-winning new building and include single studios or shared apartments. Couples are welcome. Communal facilities include games areas, dedicated study spaces, outdoor BBQ and a student-run community garden. All Bundoora campus facilities including the library and RMIT Sport Centre, complete with fully furnished gym, are just a stone's throw away.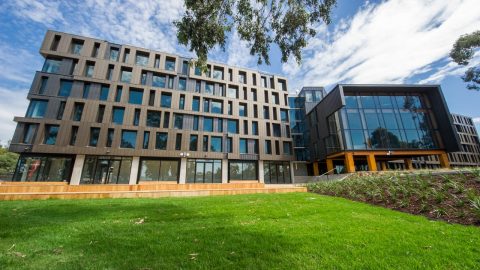 271-275 Royal Parade, Parkville operated by the Student Housing Company
A quieter, leafy location with loads of outdoor space on the fringe of the city, right next to the tram stop into the city or to Brunswick campus. This redevelopment of Whitley College will feature a mixture of apartment living and self-contained, self-catering rooms for all budgets. Fantastic shared social and study facilities include a huge indoor/outdoor communal kitchen, gym, music room, outdoor basketball court and an outdoor rooftop terrace facing Princes Park.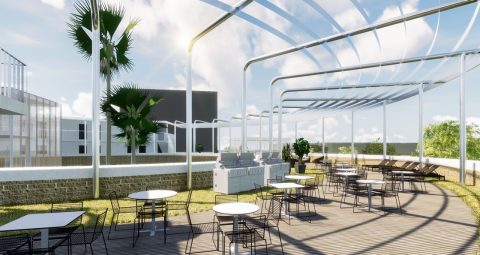 198-208 Queensberry Street operated by the Student Housing Company
Queensberry Street boasts boutique accommodation and designs, making each apartment so liveable. You'll find it is designed with the postgraduate in mind, as the property is exclusively comprised of self-contained studios for students who prefer their own space. And for when you're feeling social, there are dedicated communal and break-out areas for entertaining with your friends.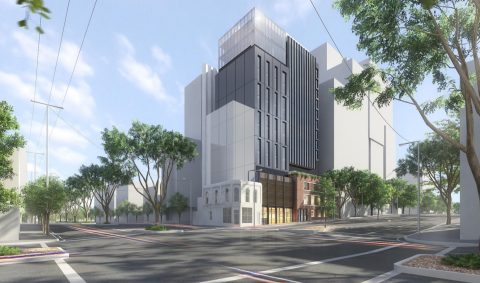 Queensberry Street, Carlton
684 – 688 Elizabeth Street, Carlton operated by The Student Housing Company
Elizabeth Street will offer premium accommodation with a focus on your social and study life. Ideal for postgrads and current students as well as new arrivals. Collaboration spaces for group study are balanced with leisure areas, including a fully equipped gym, yoga studio and opportunities to join the wellness program.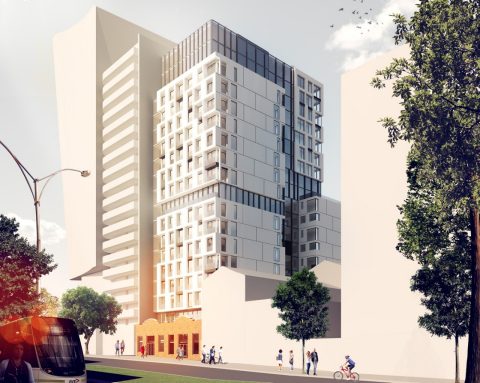 Elizabeth Street, Carlton
UniLodge
15-27 Wreckyn St, North Melbourne
Located in North Melbourne and convenient to both City and Brunswick campuses, this distinctive property offers a range of rooms including studios with fully private amenities and balconies as well as twin-share rooms. Communal spaces on every floor create opportunities to meet and make friends, and you'll love making the most of the courtyard, outdoor roof terrace and amazing shared kitchen.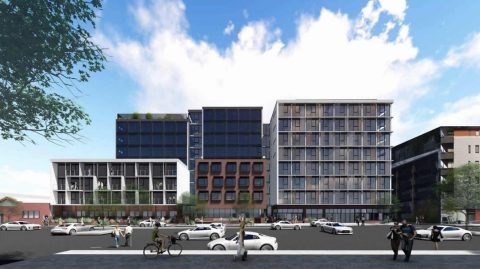 UniLodge, North Melbourne
Other options opening in 2019:
urbanest, corner of Swanston and Queensberry Streets, Carlton
urbanest, 122-136 Berkeley Street, Carlton