On Country
Experience the living history and culture of Aboriginal and Torres Strait Islander peoples, and the Indigenous peoples of the world.
Build your connection to Country with a range of Indigenous activities and resources.
Whether it's through an online microcredential or discovering places of significance at RMIT campuses and around Melbourne, your studies will be enriched by deepening your understanding and strengthening your relationship with Australia's First Peoples.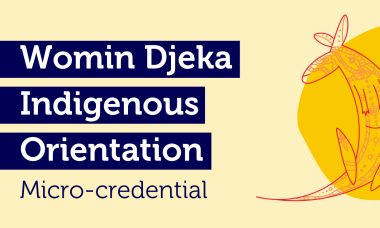 Begin your connection to Country by learning about Indigenous Australian peoples, culture and customs and learn how to recognise and respect their living history.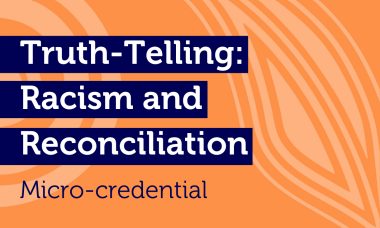 Deepen your understanding of indigeneity in Australia and the importance of Australian Aboriginal and Torres Strait Islander peoples, as the traditional owners of this country.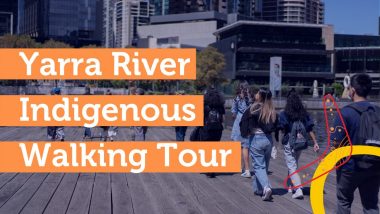 Learn about the ancestral lands, which today we call Melbourne, with a walking tour of the Yarra River. A cultural and historical journey that lets you make a personal connection with the area.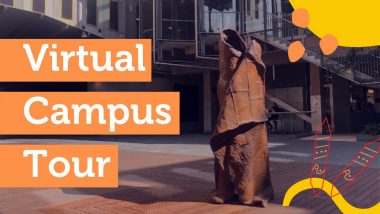 Did you know we have landmarks across campus that tell some of the stories of Indigenous people and Australia's hidden history? Join this tour to hear the stories behind these special sites across RMIT.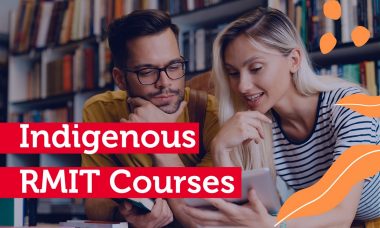 There are a range of ways you can incorporate Indigenous knowledge into your studies. Explore courses that include an On Country experience as part of your studies.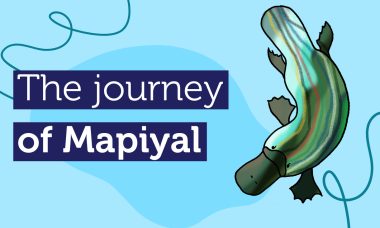 Join artist Indianna Hunt on the Journey of Mapiyal, the Wemba Wemba word for platypus. Help create this ambitious new artwork that acknowledges and claims space for Aboriginal and Torres Strait Islander communities on campus.
Don't miss out on more opportunities this year!
Sign up below and you'll be the first to receive alerts for when additional On Country activities become available.

On Country Artwork by proud Taungurung woman and RMIT Alumni Alanna Sandy.
Leaves of Change Artwork by Kamilaroi artist Lou Bloomer.
Acknowledgement of Country
RMIT University acknowledges the people of the Woi wurrung and Boon wurrung language groups of the eastern Kulin Nation on whose unceded lands we conduct the business of the University. RMIT University respectfully acknowledges their Ancestors and Elders, past and present. RMIT also acknowledges the Traditional Custodians and their Ancestors of the lands and waters across Australia where we conduct our business. - Artwork created by Louisa Bloomer