Please note:
Some services described in Library Quest are either suspended or are available online only. Go to Library service update for details.
Play this classic adventure game and discover how the fantastic world of RMIT University Library services can help you unlock your potential.
All this knowledge and inspiration in a game that takes 25-30 minutes to play. Let's get started!
Please note, this game has background music.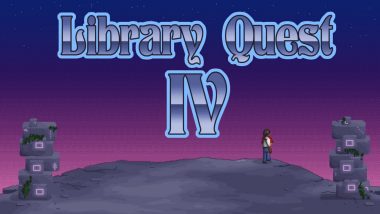 We recommend
Use Wi-Fi connection if you have a limited data allowance.
Use the Chrome browser for best experience, especially on iPads.
You may need to enable WebGL.