Book an information session
Want to make a global experience part of your degree? You've come to the right place!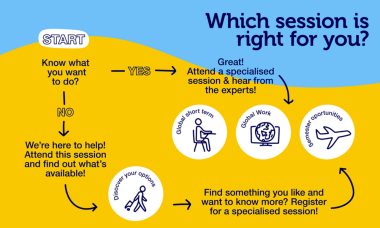 Once you have decided which session is right for you, click below to register for your chosen upcoming session.
Need to ask a specific question to our expert staff? Submit a request through RMIT Connect and our friendly staff will get back to you.
Want to see what the student experience is like?
Head on over to our socials to get a glance at student experiences and stay up to date on application deadlines.
Upcoming global experience events