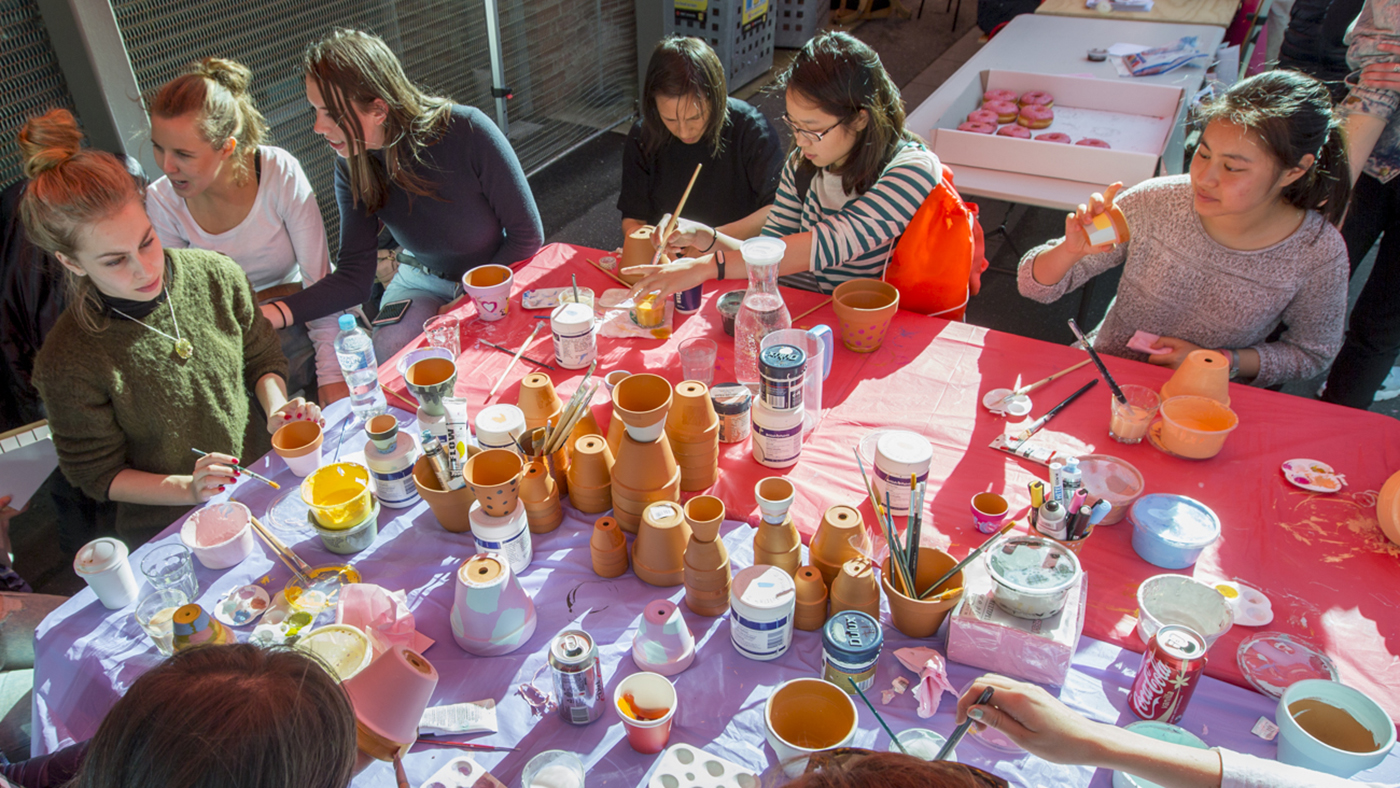 What is a creative collective?
Arts collectives are student-run groups that work across a wide range of art forms and areas of creative interest: such as music, craft, dance, the visual arts, design and creative writing.
RMIT Creative supports collectives financially in addition to assisting in the development and promotion of their projects. Joining an arts collective is your link to making new friends and making the most of your time at RMIT.
We support a diverse range of groups who all share a love of creative expression and university is the perfect time to experiment and start that thing you've always wanted to do. Arts collectives are important in boosting the creative culture on campus and building a thriving community that will last beyond university.
Join one of our existing Collectives
Blue Light Collective
Giving interactive media creators an opportunity to network, share skills, and collaborate on interactive media projects.
Catwalk Club
A great platform for students interested in anything fashion.
Coalesce — Artist Run Initiative
Coalesce ARI is a Melbourne based artist run initiative comprised of students and alumni from the RMIT Master of Fine Art program.

Council of SVOo
SVOo strives to enable and support emerging artists in their practice with peer to peer learning, exhibition opportunities, and promotional endeavours.

Funkadelics Collective
A community that supports dancers, new and old, by inspiring and nurturing their confidence in dance skills and expression.
High Key
High Key is a singing collective supported by RMIT Link Arts & Culture. Singing is our passion! Come and join us!

RMIT Curatorial Collective
A platform for contemporary art, cultural exchange and dialogue.
RMIT Latin Dance Collective
Bring the joys, music and movement of latin dance to students and friends with highly affordable prices
RMIT Music Collective
A collective where students, staff and alumni get together to play various styles of music.
RMIT Occassional Choral Society
a student run non-auditioned choir at RMIT University.
RMIT Woodwork Club
A Club is for those interested in woodworking, making, crafting and design.
RMIT Space and Technology Association
Promoting space sciences through science, engineering, and rocketry projects.
Visible Ink
Visible Ink is a collective of students from RMIT's Professional Writing and Editing program.

Currently seeking members:
Indian Dance Club, contact indiandanceclub@rmit.edu.au
RMIT Pop-up Theatre Collective, contact popuptheatre@rmit.edu.au
Reflective Collective (Photography), contact collectives@rmit.edu.au
If you have a question or would like to get involved email collectives@rmit.edu.au
Brought to you by RMIT Creative.