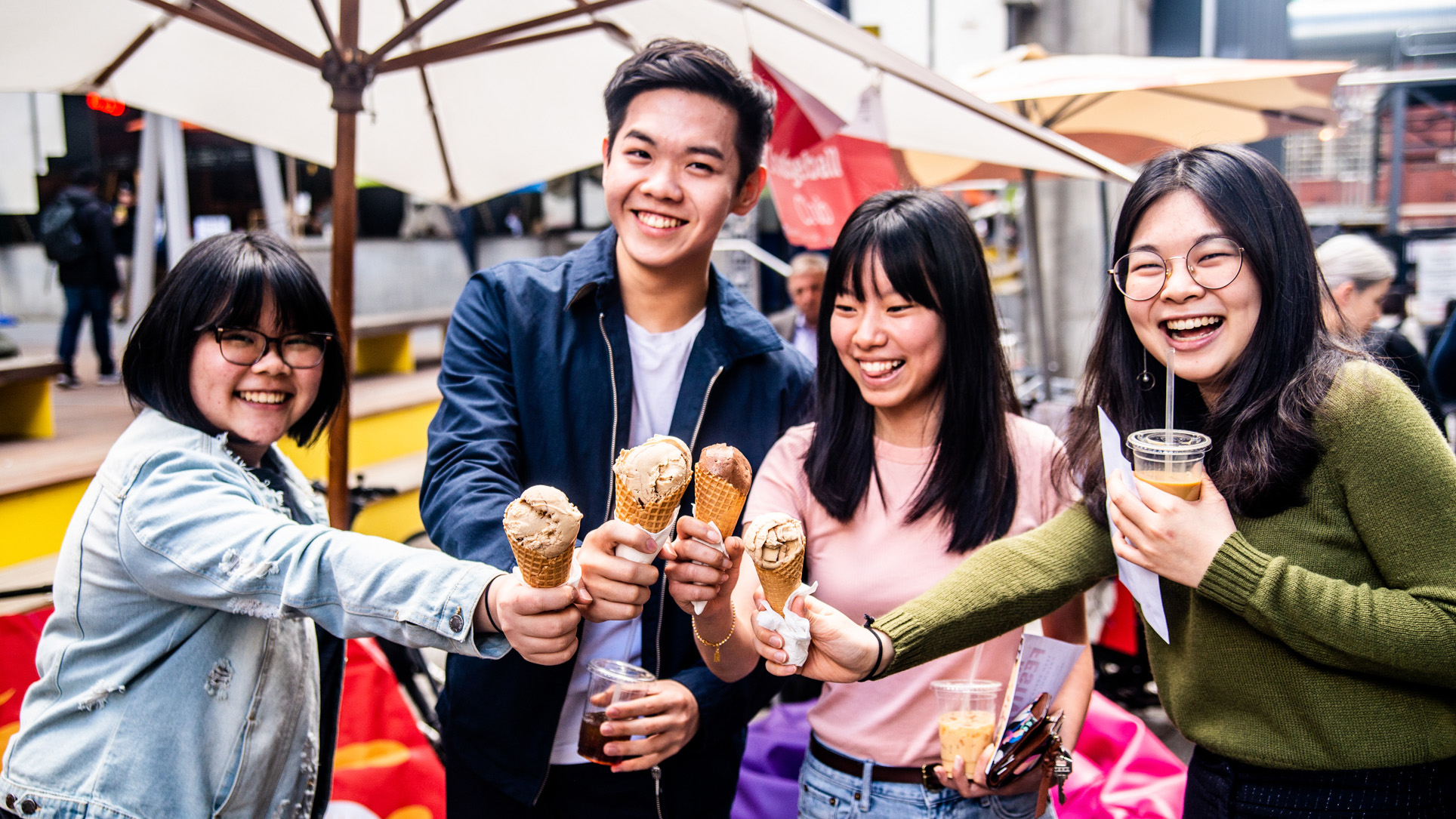 Mates at RMIT
Students helping students to settle into university life
Meet your Life Hacks Ambassadors
From getting to know Melbourne and understanding where the public transport system can take you, through to cooking on a student budget, the ambassador team have got you covered. They're here to help you navigate the start of your uni experience, so make sure you check out some of their advice!
Get involved in the Mates Community
From becoming a Mates mentor, to creating and sharing your own Life Hack with the Community, or discovering more volunteering opportunities at RMIT, there is so much to do when you're part of the Mates Community! We're always looking for volunteers and would love to hear from you.
Meet some of our mentors
Mates mentors are ready to connect with you to answer any questions you might have. You can meet them at our online events, which are open to all students, and by joining the Mates program. Meet some of them below!