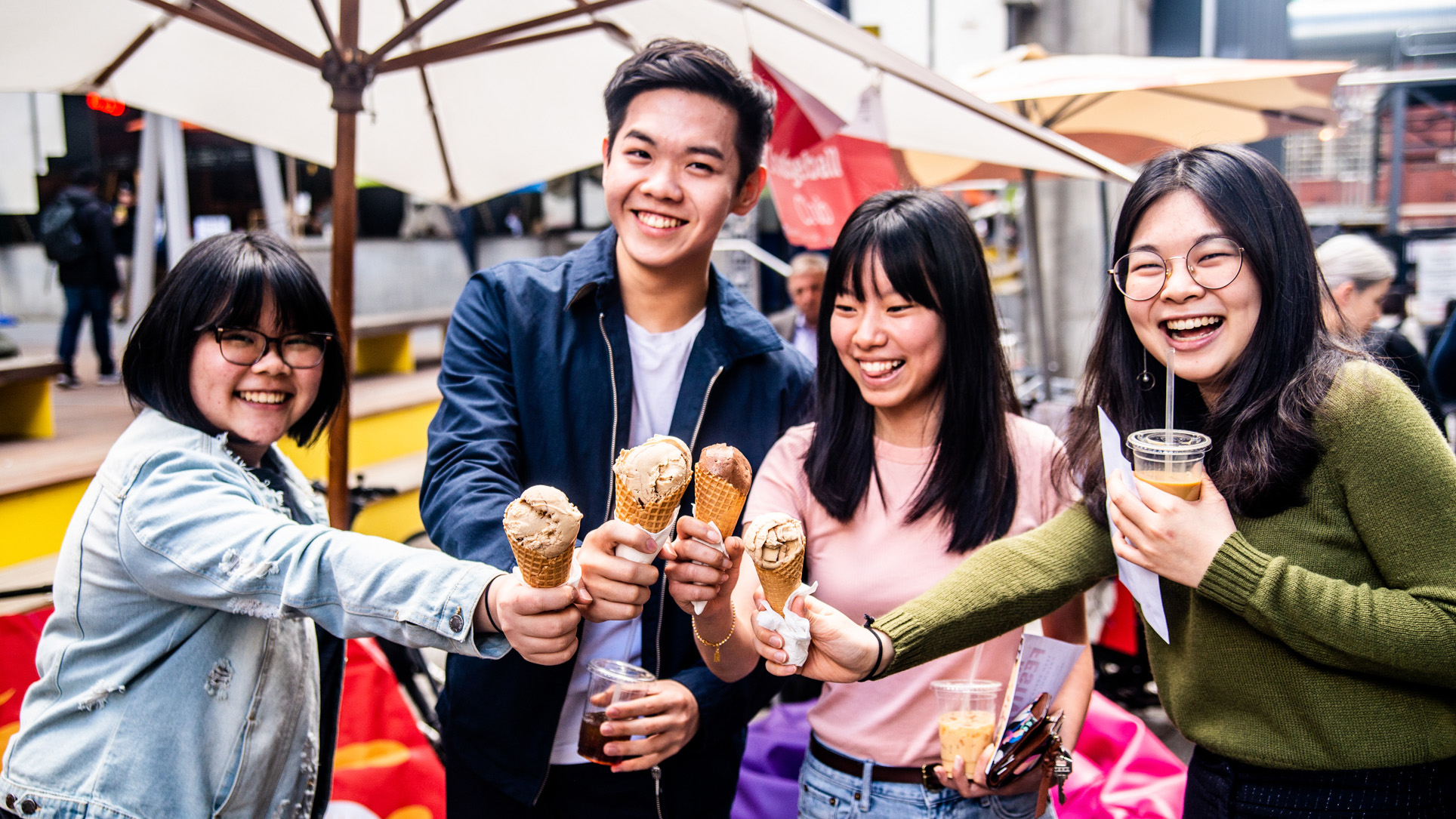 Mates at RMIT
Students helping students to settle into university life
Join a Melbourne Experience
Join one of our Mates Melbourne Experiences to meet other students and have fun while doing so. We have a calendar of face-to-face and online experiences scheduled throughout the semester. So not matter where you are based in the world, we will have a variety of ways you can participate. A complete list of Melbourne Experiences for Semester 2, 2021 will be dropped mid-late July 2021.
Meet your Life Hacks Ambassadors
From getting to know Melbourne and understanding where the public transport system can take you, through to cooking on a student budget, the ambassador team have got you covered. They're here to help you navigate the start of your uni experience, so make sure you check out some of their advice!