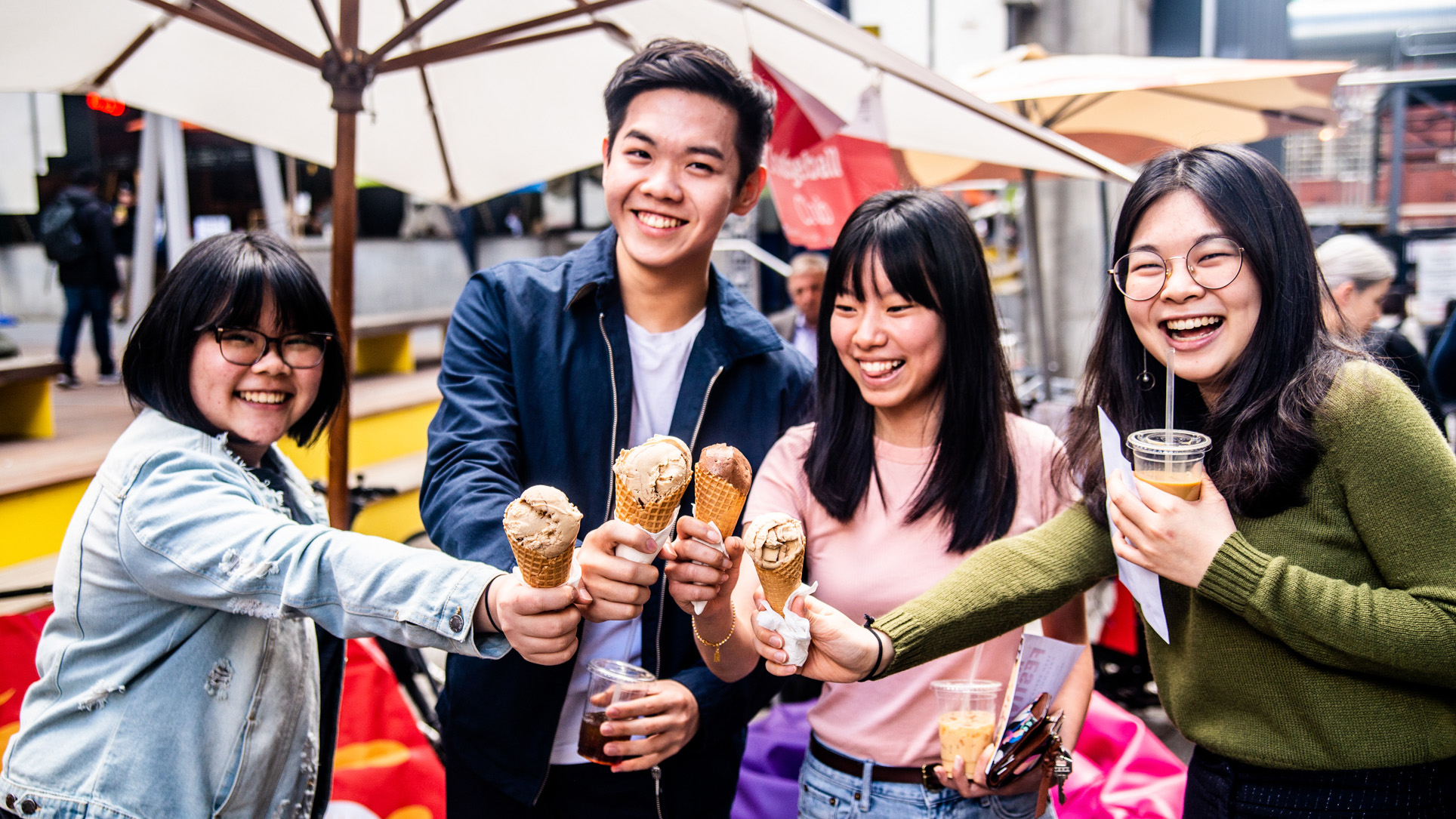 Mates at RMIT
Students helping students to settle into university life
Take the stress out of starting university with Mates at RMIT.
Sign up as a new student Mentee and you'll get your own student Mentor to show you where to go and what to do. Meet other students and enjoy fun activities - it's the easy way to start university.
Are you a current student and want to get involved? Become a Mentor or Team Leader and develop valuable skills and leadership experience.
Get involved with Mates at RMIT and start university the fun and easy way...