RMIT Esports and Social Games
Our centralised social games space is here, and our livestream studio is coming very soon to the RMIT community to enjoy, and have some fun with like-minded people!

• Now Open! RMIT Community Games Space (Building 12, level 4, room 108)
• Now Open! Livestream Studio (Building 8, level 4, room 35)
RMIT Community Games Space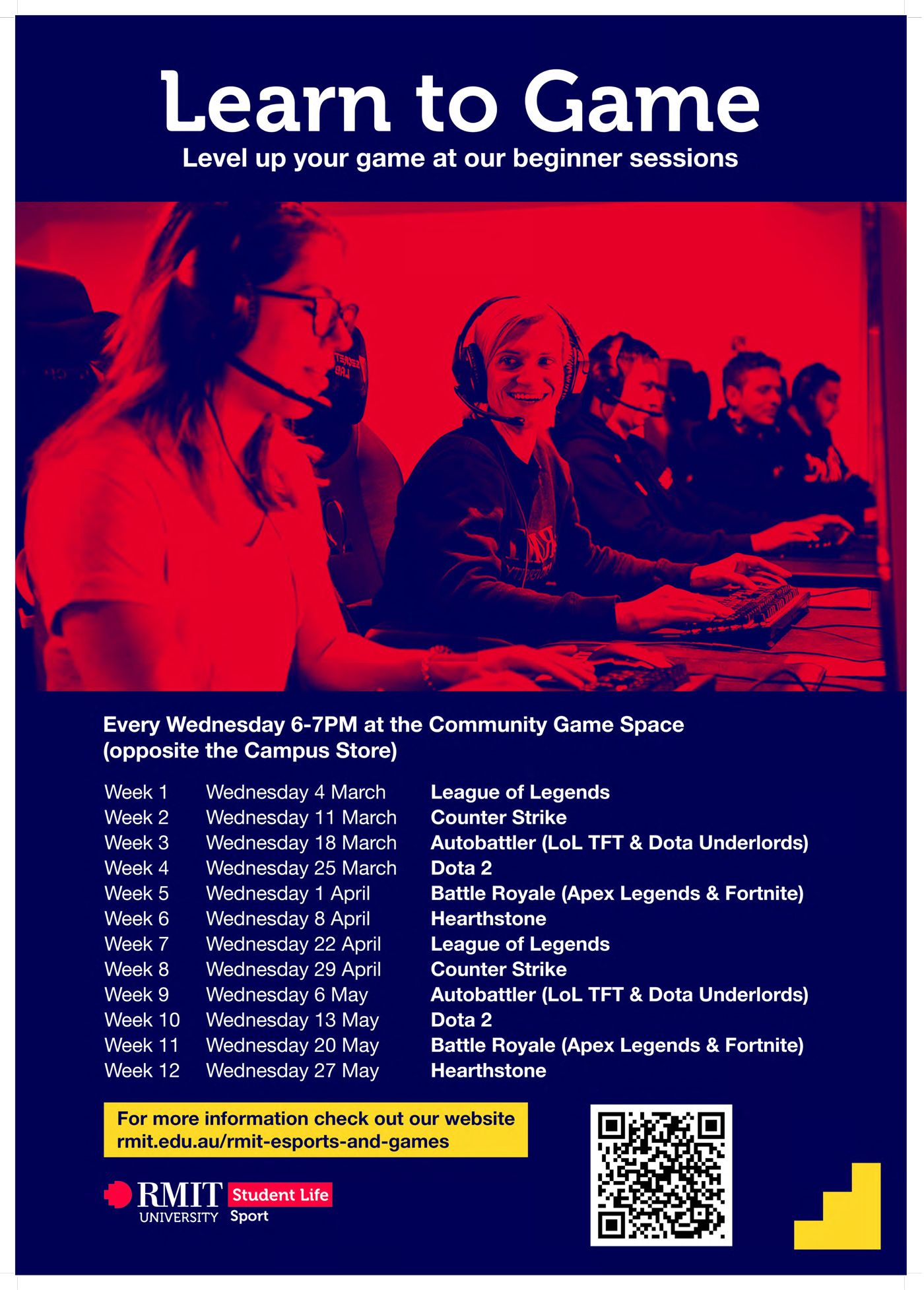 RMIT Community Games Space Opening Hours
(As of Monday 28 October 2019)

Monday-Friday 9:00am - 5:00pm
Open to RMIT Community
Headset and Mouse can be loaned from the Campus Store

Saturday - Sunday: Closed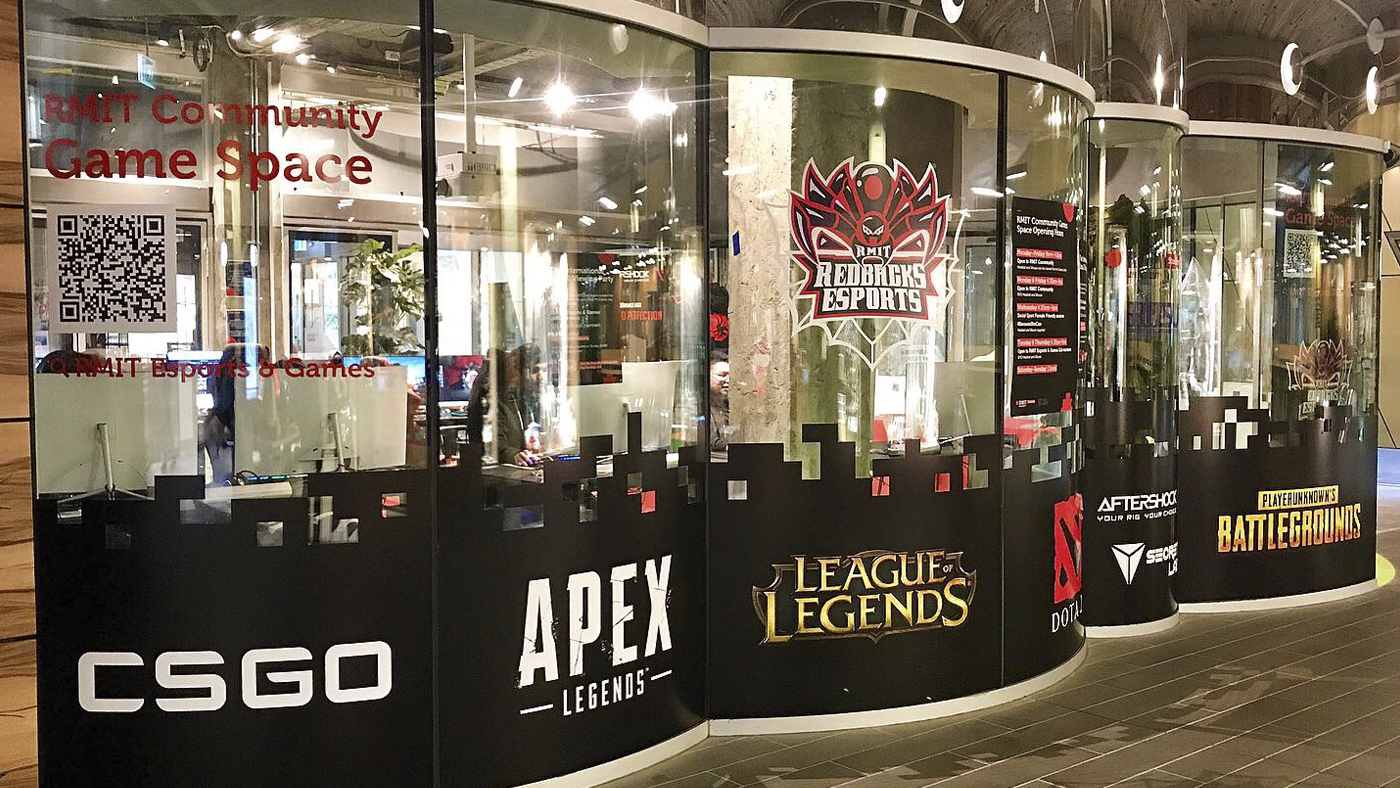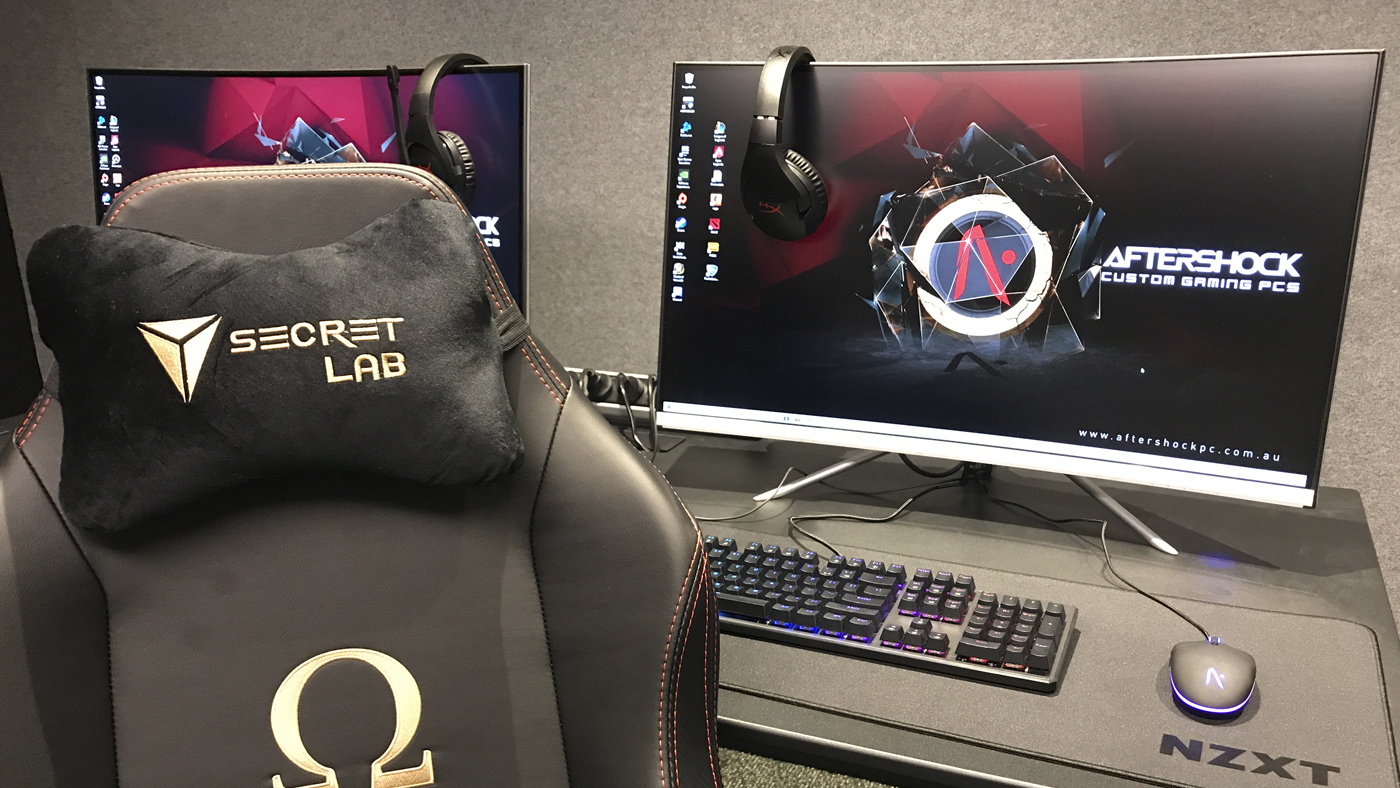 Now open. The RMIT Esports Livestream Studio is a dedicated and bookable space with five PCs currently available to RMIT Esports Club members. To book the space, contact the club at esports.club@rmit.edu.au.

This studio is also equipped with a dual screen monitor dedicated to streaming for both the RMIT Esports Club and individual use. All RMIT Esport Club streams VODs (video on demand) can be found at this address: https://www.twitch.tv/rmitesports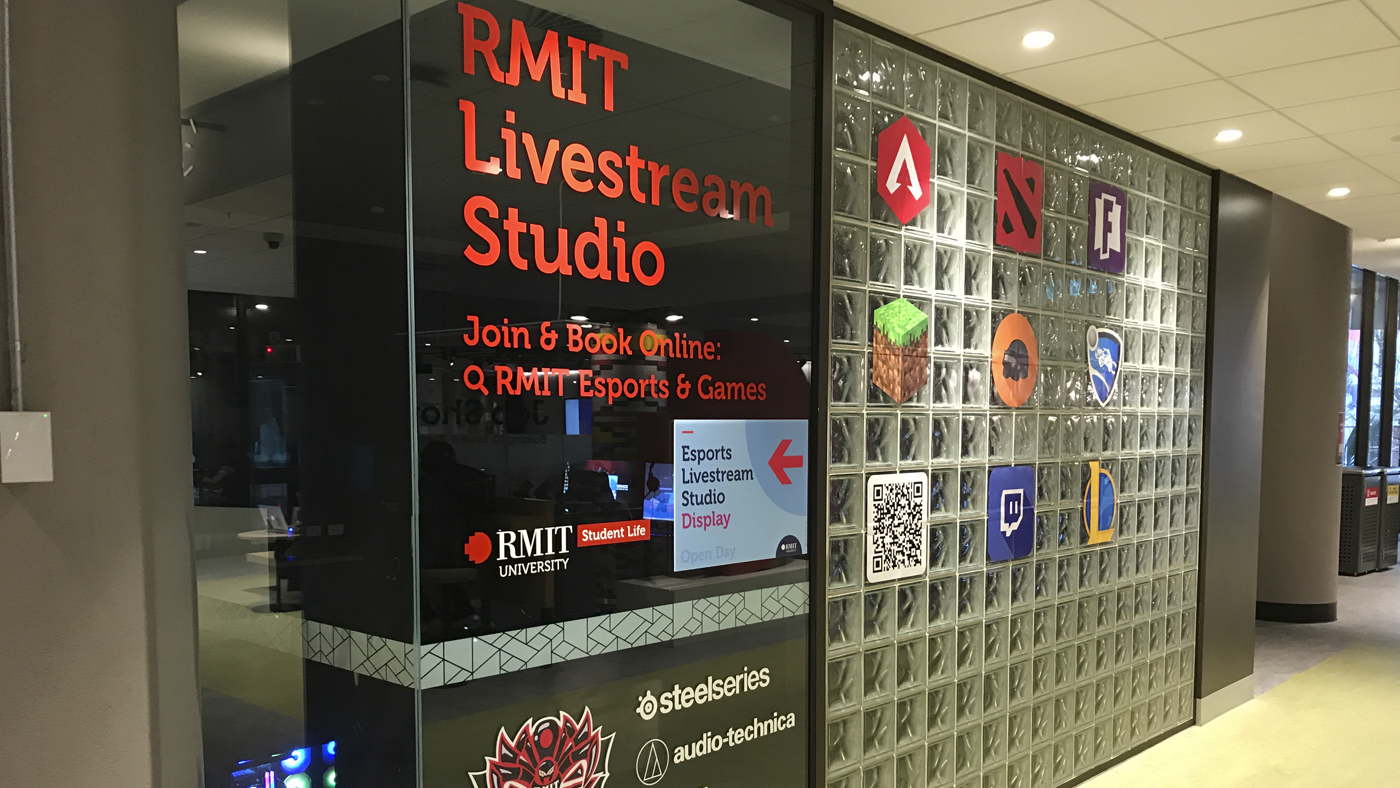 RMIT Esports Discord Server
RMIT Elite and Emerging Athlete Program
The RMIT Elite Athlete Program [REAP] supports elite and emerging athletes to achieve sporting and academic excellence. By supporting students to devote time to training and competition while also completing their tertiary studies, student athletes can achieve both their sporting and academic aspirations.

Through dedicated assistance from the REAP team, over 200 student athletes successfully balance the high demands of elite sport and university life each year. Program benefits include some or all of the following depending on whether you meet the criteria as an Elite or Emerging Athlete.
Esports Elite and Emerging athletes:
Esports Elite and Emerging eligibility criteria for players and coaches:

Elite: National level representative competing at an international level
Emerging: Competing at national level in the top division in your respective game
PC
League of Legends
Dota 2
Counter-Strike: Global Offensive
PUBG
Fortnite
Rainbow Six: Siege
Overwatch
Hearthstone
Call of Duty
World of Warcraft
Starcraft 2
Apex Legends
Paladins
Rocket League

Console
FIFA
Tekken 7
Street Fighter 5
Super Smash Bros Ultimate
Super Smash Bros Melee
RMIT Esports and Games Club

RMIT Esports aims to provide a social, casual and competitive aspect to gaming and esports at RMIT and the wider community.
We offer online leagues, weekly gaming/training sessions and LAN tournaments.
Our current games roster is:
League of Legends
Counter-Strike: Global Offensive
Apex Legends
Dota2
Overwatch
Tom Clancy's Rainbow Six: Siege
Rocket League
Fortnite
PLAYERUNKNOWN'S BATTLEGROUNDS
Hearthstone
Tekken 7, Dragonball Fighter Z, Super Smash Bros. Ultimate & more fighting games.
FIFA & NBA 2K
Find out more, or sign up for the club here.
If you have any other questions or queries, please feel free to contact us at esports.club@rmit.edu.au
Staff and students are able to participate in all aspects of RMIT's Esports and Games offering.

Contact EsportsAndGames@rmit.edu.au for all enquiries.