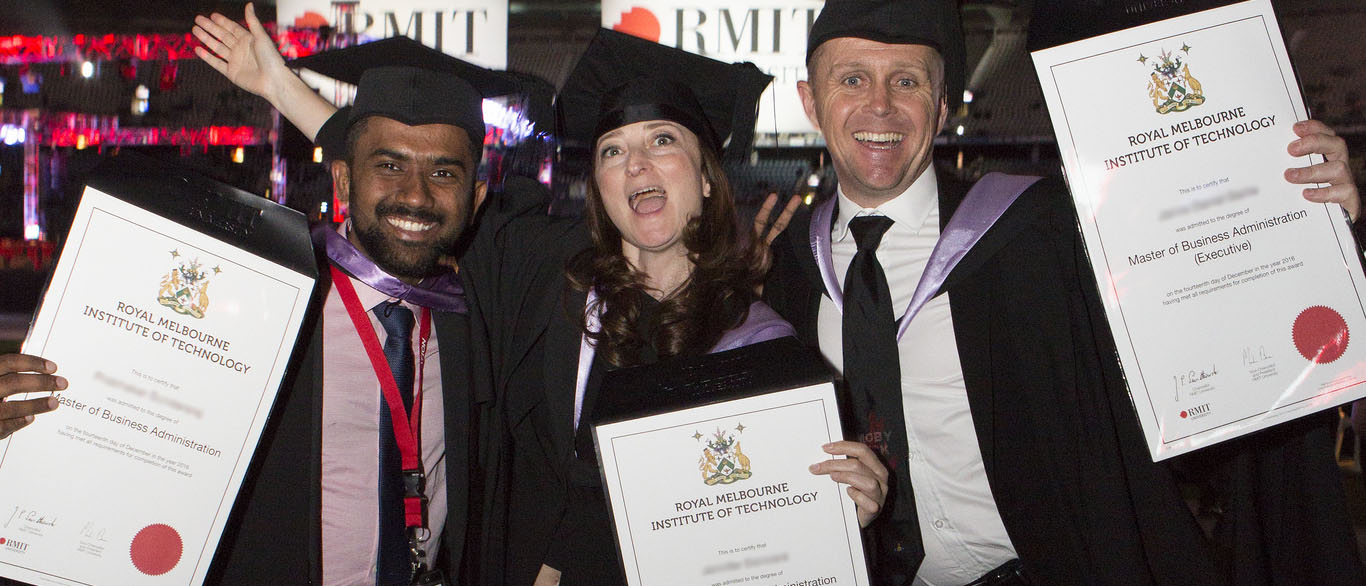 How/when do I get my academic statement?
It can take some time to get your academic statement. Click on the link below to find out how to get each statement, and how long it will take.
Digital academic statements and My eQuals
You can get certified, digital versions of your official academic statements (excluding Statements of Academic Completion) via My eQuals - a secure, online platform.


For HE graduates, you'll receive a testamur when you graduate from your RMIT program at a ceremony or in absentia.
View a sample of a Testamur
VE Qualification Testamur/Statement of Attainment
For VE graduates, you'll receive a VE Qualification testamur when you graduate from your RMIT program at a ceremony or in absentia.
A sample of a VE Qualification testamur is coming soon.
A Statement of Attainment may be issued for partial completion of your vocational education program or for completion of a skill set or accredited short course.
Your transcript is an official record of your studies at RMIT University, across all programs. It documents your programs, courses, results and any exemptions granted or withdrawals from courses after the census date.


Australian Higher Education Graduation Statement
Your AHEGS details the nature, level, context and status of your studies (including your grades) in a particular higher education program. It's particularly useful if you need your Australian qualification recognised internationally.


Statement of Academic Completion
The Statement of Academic Completion confirms that you have completed all academic requirements of your RMIT program.