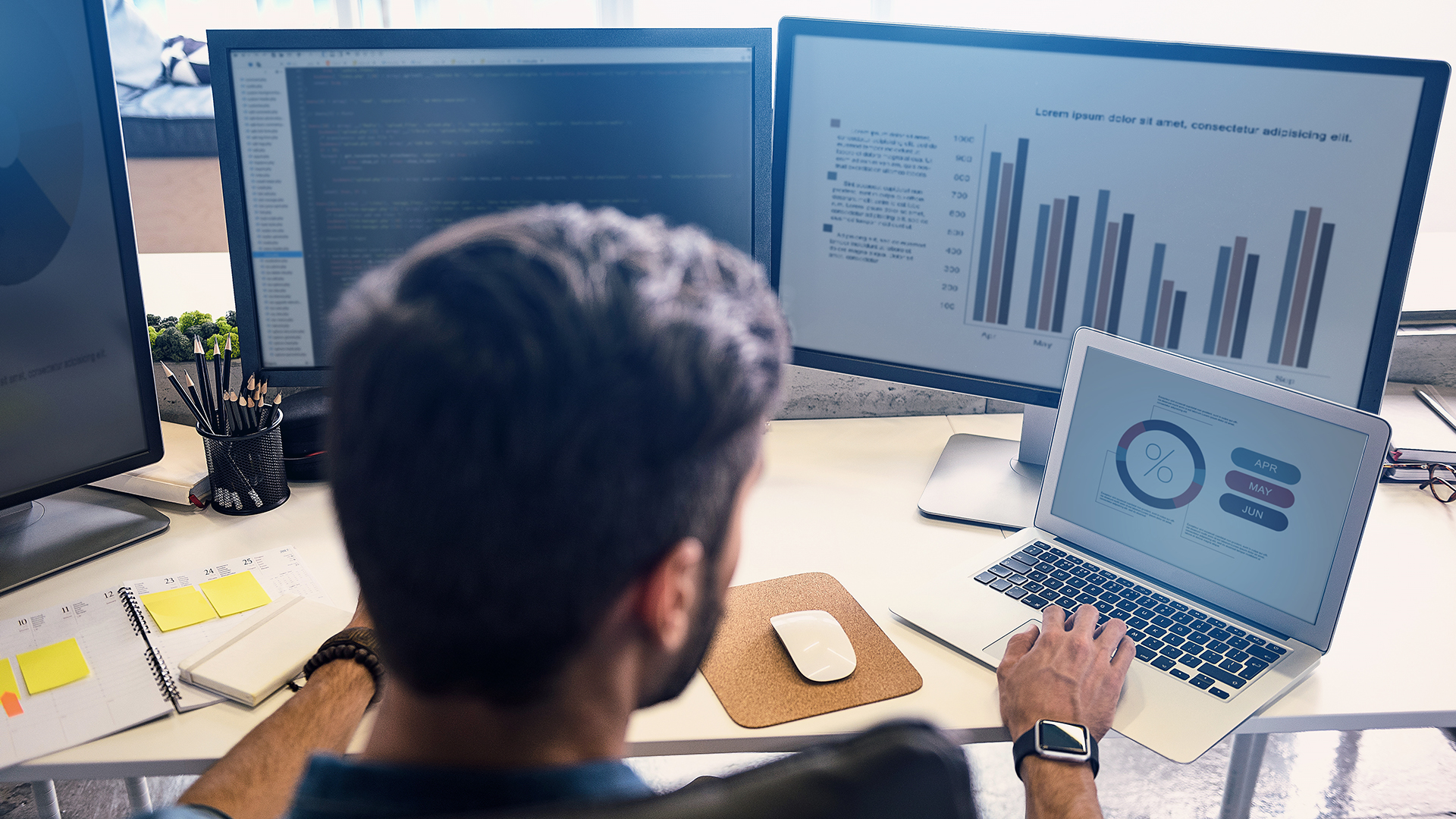 The tech jobs recruiters are desperate to fill
If you are headed for a career in IT, the world is your oyster. But there are some jobs that are in higher demand than others and some so scarce tech recruiters are struggling to find them at all.
Among the hottest IT jobs are data scientists, cyber security experts and machine learning specialists, says RMIT Associate Professor Lawrence Cavedon, Associate Dean, Computer Science and IT.
"Data science is the one where literally people come up to me and beg," he says.
"I get emails saying, 'We need to recruit this many data scientists, can you help us?'.
"It's an advanced role so people are looking for graduate level people, so usually people with a masters or with a PhD. It's a newish discipline, so it's one that every business is now investing in in terms of how they draw inferences from data - whether it who's a viable financial risk, how do we market to this group of people or what are people discussing over Twitter."
Data scientists are in the box seat

Data insights are a powerful tool for organisations to leverage, putting data scientists in the box seat now and into the future.
"There's lots of money to be made from the insights a good data scientist brings," Cavedon says.
"A good data scientist ranges from someone who knows statistics really well, to someone who's a data engineer who can manage big data. Someone who can manage both is certainly worth their weight in gold."
There is no doubt the IT industry is booming the world over. In Australia, there is healthy investment in the tech sector with 22,300 new jobs created in 2017, the Australian Computer Society's Australia's Digital Pulse report reveals.
The report predicts demand for ICT workers will jump by almost 100,000 to 758,700 workers by 2023.
Future job surge

Fast emerging technologies such as artificial intelligence and machine learning will be major drivers of the future job surge, said Cavedon.
"All of the major US companies are hiring faster than we can produce graduates with great machine learning skills and they're similar to data science people, but the focus is more on the algorithms rather than the data," he explained.
"Facebook, Google, Amazon - everybody is hiring machine learning people like crazy. Anyone who can do machine learning can literally write their own number of what they want to be paid."
Cybersecurity continues to offer promising job prospects, particularly if Australian industries - particularly those with at high risk such as banking, defence, health and education - elevate investment. Research by Deloitte shows a greater focus on cyber across the Australian economy could lead to a 5.5 per cent rise in business investment, a 2 per cent increase in wages and an additional 60,000 people employed by 2030.
But arguably the most in demand IT professionals are those who bring business value in addition to their technical skills. These are the all-rounders who can understand the business landscape to translate technical learnings into opportunities, predictions and competitive edges.
"If you transition that boundary of the technical and talking to the business managers to convince them and make them understand what you're doing and what you're seeing, that's a critical skill," Cavedon said.
"It's more than just communication, it's also good business knowledge and good technical knowledge."
Game-changing technology

Alongside AI, is automation, which is changing every industry and IT workers are at the coalface of this revolution. This game-changing technology is bringing swift transitions to our homes, workplaces and cities.
It's great time to be in IT, said Robert Hudson, president, Information Technology Professionals Association.
"IT is reaching more and more into every industry," he said.
"In the mining industry, if you go back 50 or 60 years, you were talking about people with pickaxes and then eventually machinery took over so that these days the trucks going into the open-cut mines are driven by computers.
"How much longer are we going to have train driver, taxi drivers? IT is reaching out like that. But of course you need people to write the software and design the systems that can do that."
Whereas once IT experts were supplementary to a business, they are now embedded throughout its entire structure, Hudson said.
"What's happening is it's being reversed - people working in IT have to understand the business rather than the people running the business expected to understand IT," he said.
Businesses with an eye on the future are taking this holistic approach and integrating technology at all levels. They are also preparing for the wealth of opportunities new technology will undoubtedly bring, which makes it easy to understand why a plethora of jobs awaits those studying IT.
Story: Kate Jones