Research
Research impact
See how RMIT is shaping the world with innovative and industry-engaged research collaboration.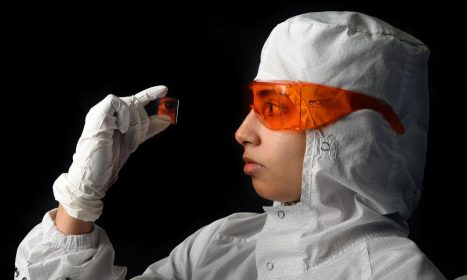 Latest news
RMIT leading researcher wins national lifetime award
10 Jul 18
Professor Calum Drummond has been awarded the prestigious Ian Wark Medal and Lecture for outstanding advances in chemistry and materials science research, and contributions to Australia's prosperity.
Upcoming events
My Monster: The Human Animal Hybrid
29 Jun 18 - 18 Aug 18
My Monster celebrates the 200th anniversary year of Mary Shelley's novel Frankenstein and the enduring fascination with the human animal hybrid.
Ethics in a Crowded World
05 Sep 18 - 07 Sep 18
The 25th annual Conference of the Australian Association for Professional and Applied Ethics will be hosted by the School of Global, Urban and Social Studies, at RMIT University, Melbourne.
Dynamics of Air
14 Sep 18 - 17 Nov 18
How do designers, artists, scientists and researchers work with an intangible atmospheric medium such as air? Explore it, alter it, adjust it, feel it, smell it, walk through it, languish in it?
You are now viewing content in a pop-up style. Click escape to return to the page
Close
/