What would you like to study?
Meet Tull – Master of Fine Art
Artist, taxidermist and award-winning children's book writer and illustrator Tull Suwannakit has exhibited internationally and established his own visual art school. The Master of Fine Art gave Tull room to experiment and find his calling.

Connected to industry: RMIT and NGV
A collaboration between two RMIT researchers resulted in an innovative 3D printed installation, Floe, which was commissioned by the National Gallery of Victoria (NGV) and displayed as part of the NGV Triennial EXTRA program. 

School of Art
The School of Art is known for its diverse and internationally-renowned creative programs led by accomplished artists, photographers and professional staff who strive for excellence in pedagogy, research and innovation.

RMIT is ranked #1 in Australia and #12 in the world for Art and Design (2018 QS Rankings) placing us in the top echelon of the world's art and photographic educational institutions.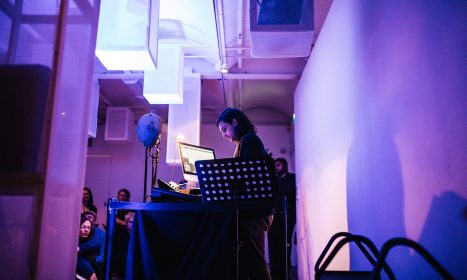 End of Year Exhibitions
RMIT transforms students into professional artists, photographers and designers with the skills and confidence to produce quality work and showcase it to the public, peers and industry. 
Follow Vivian, Isaac and Justine, as they prepare for their final end-of-year exhibitions.