RMIT alumni making a splash
Artist, taxidermist and award-winning children's book writer and illustrator Tull Suwannakit has exhibited internationally and established his own visual art school. The Master of Fine Art gave Tull room to experiment and find his calling.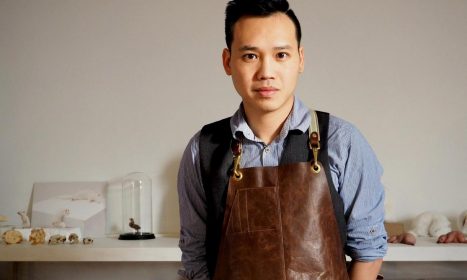 Connected to industry: RMIT and NGV
A collaboration between two RMIT researchers resulted in an innovative 3D printed installation, Floe, which was commissioned by the National Gallery of Victoria (NGV) and displayed as part of the NGV Triennial EXTRA program. 

Get noticed
Art and Design End of Year Exhibitions: Follow Vivian, Isaac and Justine, as they prepare for their final end-of-year exhibitions.
RMIT transforms students into professional artists and designers with the skills and confidence to produce high-quality work and showcase it to the public, peers and industry. At RMIT you'll join a network and vibrant community of artists and designers, and exhibit your work as part of major festivals and projects.