What would you like to study?
What does it take to be a teacher?
Ever wondered what a day in the life of a special education teacher looks like? RMIT's Bachelor of Education sets you up for a rewarding career that combines passion and purpose. We chat to our alumnus Courtney Fletcher-Jordan to get the ins and outs of the profession.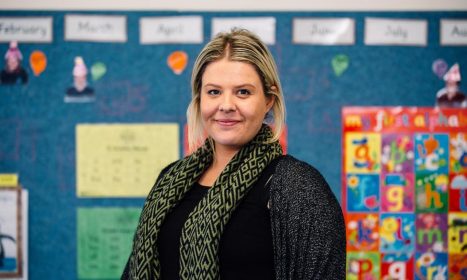 Meet Elizabeth – Bachelor of Education (Early Childhood Education)
Elizabeth Jukes found RMIT to be a supportive environment that set her up a teaching career. Through her placement and coursework, she got a job straight after finishing her degree.
Five reasons you should think about a career in teaching
From helping students get to a "light bulb moment", to helping shape the lives of the next generation, teaching is a challenging but incredibly rewarding profession. The skills you learn in a teaching degree extend beyond the classroom.