Free Social Sport
Did you know we organise free weekly social sport and recreational activities on campus?
Whether you are playing to win, keep fit or you just love sport and meeting new friends, this is your opportunity to have fun and get active!
All of our social sports are free to play, and the best thing – you don't need to register in advance! Simply turn up on the day and we'll check you in, using your student number. We also make up teams each day, so don't worry if you don't have a team to play in; it's a very inclusive environment and a popular way to meet new friends.
Below are the sports on offer in Semester 2 for 2018. Click on the sports to find out more information such as location, description and what to bring.
#BecauseSheCan
A major part of not trying new activities or getting involved in sport is the fear of being judged, or not being fit enough to start. At RMIT we want to get women moving in a safe, inclusive and fun way.
As part of our Social Sport Program we are providing the women of RMIT free opportunities throughout the semester to do just that. No matter your skill level or experience, we're encouraging you to give it a go #becauseshecan.
Inspired by the #ThisGirlCan - Victoria campaign we want the women of RMIT to embrace physical activity in a way that suits them.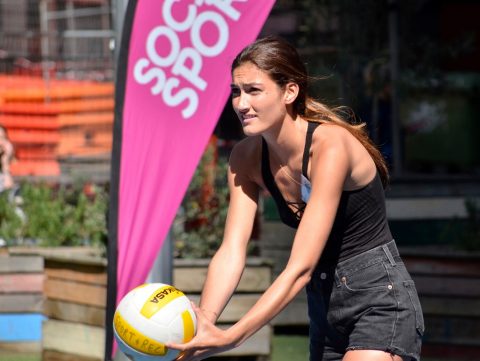 Sports Events
We also offer a range of pop-up events across all of our campuses, such as Futsal, Cricket and Basketball Tournaments and Competitions, Come & Try Sports Activities Days, as well as community events such as the Melbourne Marathon. These events are more structured and you'll need to register for these competitions and events in advance.
Check out the sports events on offer
Melbourne Marathon
Due to RMIT's student partnership with Medibank, we were fortunate to offer 100 free entries for RMIT students and staff into the 2018 Medibank Melbourne Marathon. We have now reached capacity with this offer.
However, if you have already registered or plan to register for the upcoming Marathon, fill out this form to receive a free RMIT running singlet for event day. Selected sizes are available and will be available to collect from the RMIT Sports Exchange following 10th September.
If you have any questions about this offer, please contact us on socialsport@rmit.edu.au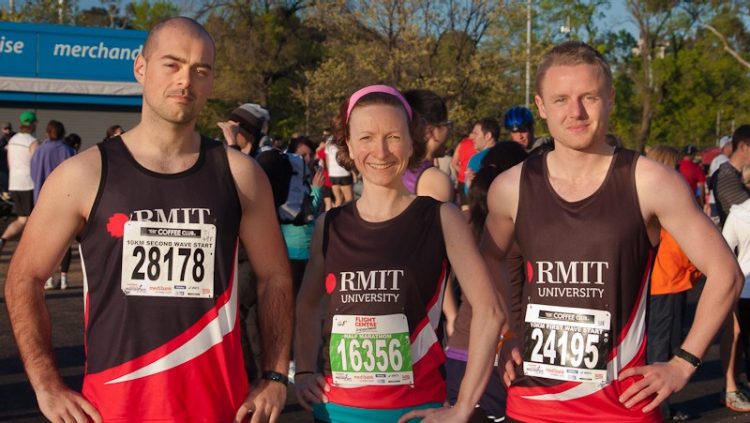 Have a social sport idea of your own?
Want to play something on a regular basis with your Uni mates? Get in touch at socialsport@rmit.edu.au with your idea and requirements and we can help you get it started!
Can't find what you need?
Whatever sport you want to try, whatever your needs, please get in touch at socialsport@rmit.edu.au and we will do the research for you and put you in contact with the right organisation.
RMIT Sport emphasises an inclusive and accessible environment for all of our sports programs and events, working closely with Equitable Learning Services to provide sport and recreational opportunities for all students.
Connect with us on Facebook
Join our
social sport community
for the latest updates, events and other sporting opportunities. Don't forget to say hi to our moderators, Jason and Jono!