The Pesticide Detectives: national assessment of pesticides in waters
The Pesticide Detectives is an extensive national Citizen Science project investigating the occurrence and concentrations of pesticides used in homes and gardens as well as agricultural and urban settings in Australia's waterways.
Funded by the Department of Industry, Innovation and Business, Pesticide Detectives is a collaborative project combining the scientific expertise of RMIT University's Aquatic Environmental Stress Research Group (AQUEST) scientists and Citizen Science volunteers in the collection of sediment samples from waterways across Australia.
Australia's waterways have intrinsic ecological, economic and social value. Information on the quality of Australia's water resources is of critical  interest to local, state and federal agencies as water quality is integrally linked to the long-term availability of clean water. Of primary concern is the ever-increasing use of chemicals in our everyday life, and the risks they pose to the health and beneficial uses of waterways.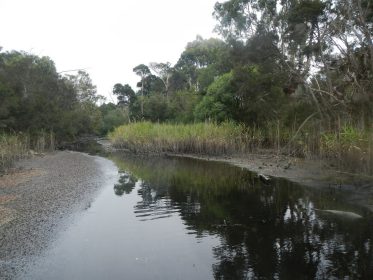 Are you a citizen science or a waterway group wanting to get involved? Need additional information or have a question or comment?
Please leave a message and we will get back to you as soon as possible or email us at aquest.citizenscience@rmit.edu.au.