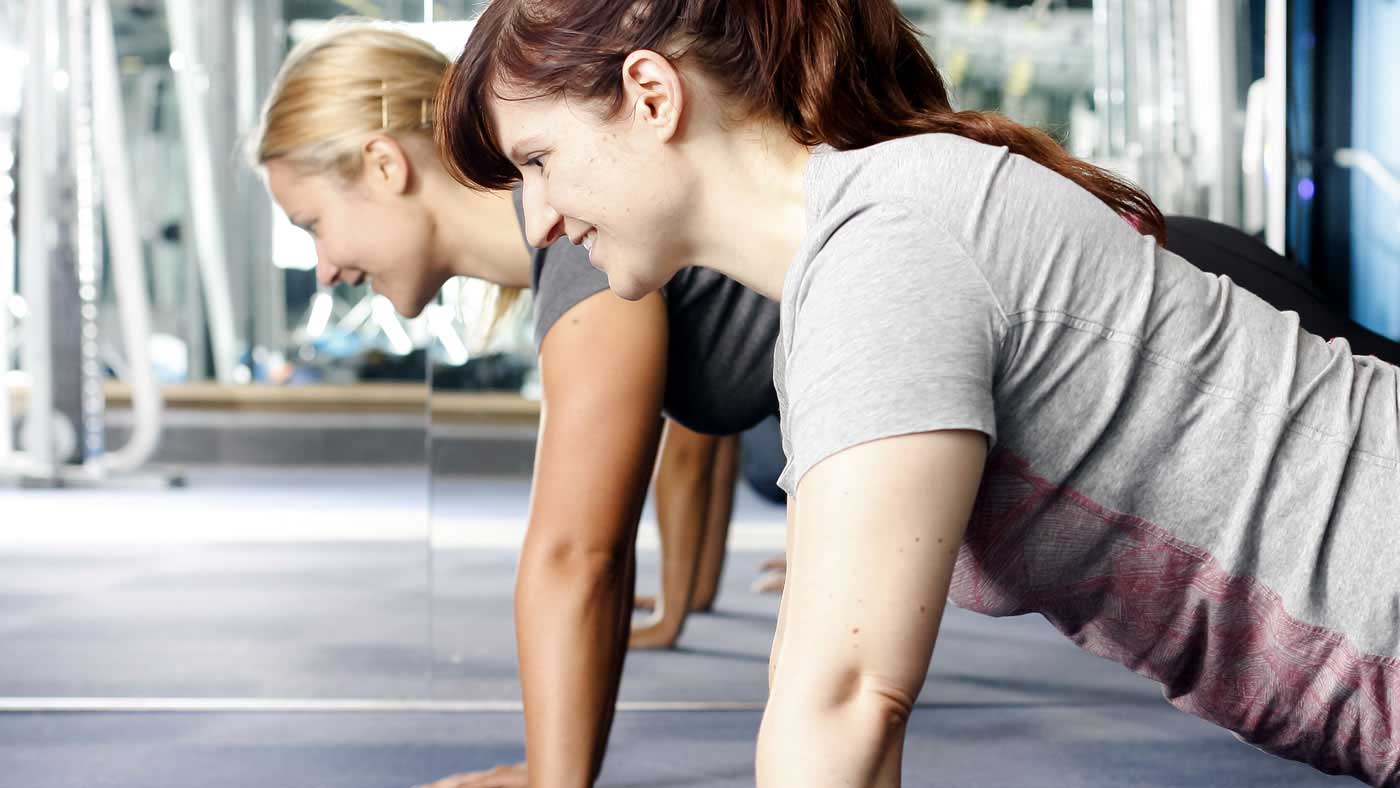 Motivating and inspiring instructors, energetic music and the fun and support of a group training environment. At RMIT, members are getting into shape together and having fun in the process.
With a wide range of classes available morning and night, there's definitely a class to suit all ages and fitness levels. Participants can choose from a diverse timetable of cutting edge classes designed to deliver results and enhance our member's hearts, minds and bodies.
Low impact timber flooring combined with modern equipment and innovative programming means your choices can be as diverse as a relaxing Yoga or Pilates class to balance mind and body, or an energetic Body Step or Body Pump class to burn calories and get you heart pumping.
RMIT Group Fitness class participants also have access to some of the latest high tech exercise equipment including the Les Mills Smart Tech barbells and steps, Keiser M3 Studio Cycles, Life Fitness Fit-balls, Medi-balls, Cardio Boxing equipment and comfortable EVA foam exercise floor mats.
Group Fitness Class Descriptions
PDF: Download the Group Fitness Timetable here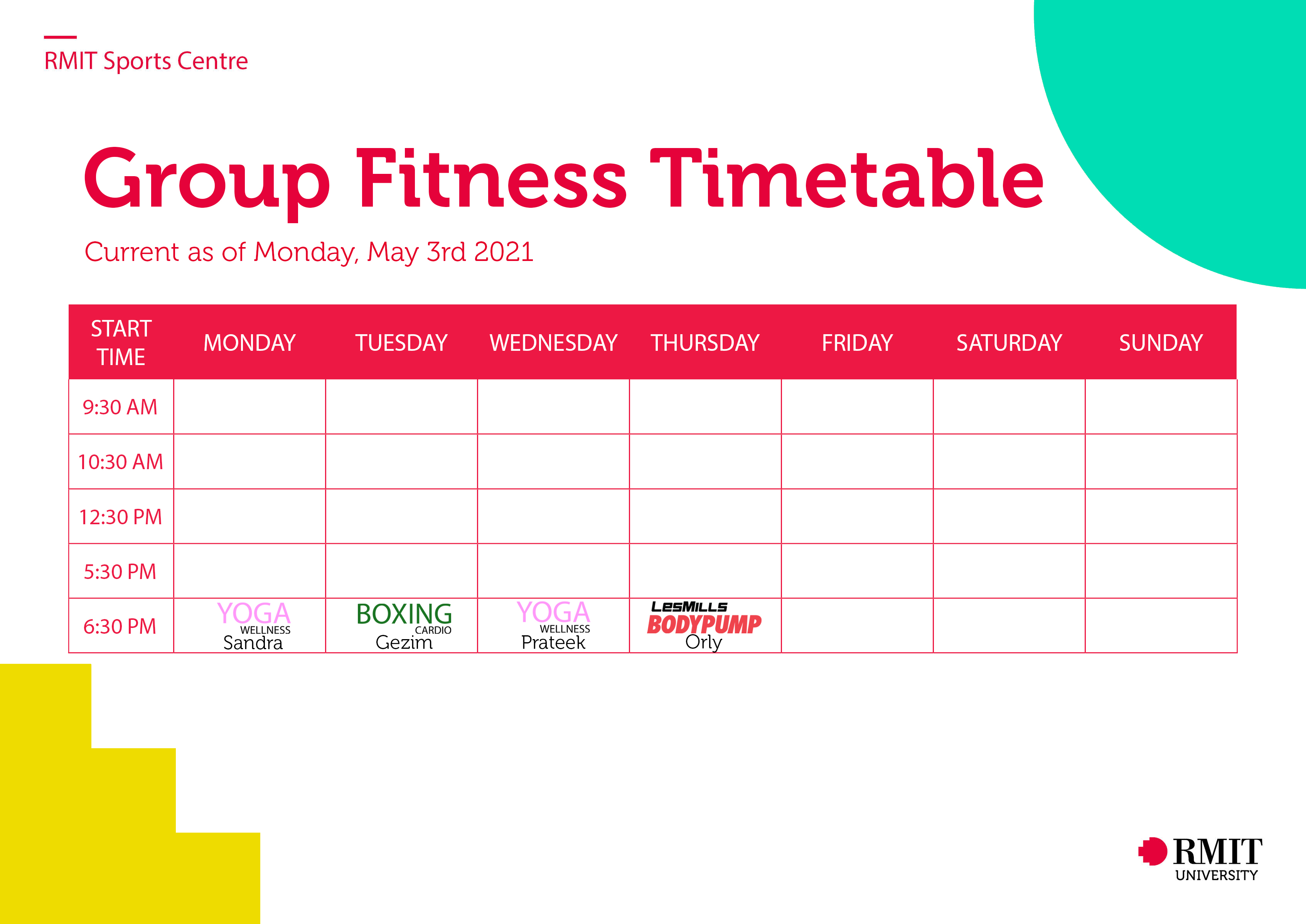 Group Fitness Class Conditions

• Class participants are encouraged to arrive at least 5 minutes prior to a class starting time. Immediate access to the group fitness room is permitted to set up steps or mats.

• As a condition of entry to all Group Fitness classes, participants must obtain a valid ticket from reception. Tickets must be presented to the instructor upon arrival.

• For safety reasons and courtesy to participants, patrons are not permitted to enter a class 5 minutes after it has started.

• Appropriate clothing and footwear must be worn at all times.

• Most classes are 55 minutes in duration. Class duration outside these times will be noted on the timetable or in class descriptions. Classes include a warm up, cool down and equipment pack up.

• Please ensure to bring a water bottle and towel to every class.

• The group fitness class timetable is always under regular review and any classes with low attendance levels over a 2 week period or more may change at any time. RMIT reserves the right to change class instructors at anytime.

• If you have any physical or medical conditions that may be affected by exercise or are pregnant, please seek a medical clearance from your doctor prior to participating. Please inform the instructor of any medical concerns prior to a class commencing.

• In the rare event of extreme heat conditions, classes may be cancelled in the interests and health and wellbeing of both the class participants and instructors.

• Many classes are capped at 20 participants to provide an intimate yet challenging experience so book/arrive early to avoid disappointment.

All participants are encouraged to arrive early to set up their exercise station as no-one will be able to enter after the class commences. We reserve the right to change class styles and instructors as required. In the event of extreme heat conditions, classes may be cancelled for health reasons.