5 - Gender Equality
Understanding the assumptions and impacts of the Victorian Public Housing Renewal Program
The purpose of this research project is to provide a critical policy analysis of the Victorian Public Housing Renewal Program (PHRP). The PHRP aims to redevelop 11 inner suburban public housing estates in Melbourne.
Self-training program for nascent entrepreneurs
This project aims to develop a self-training program that assists nascent entrepreneurs in Vietnam in improving their negotiation skills in business.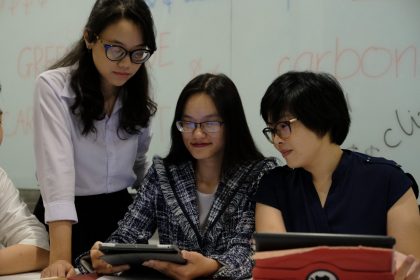 Persistent gender disparity in schools in rural Balochistan, Pakistan
This research project investigates gender equity and parity in schools located in rural Balochistan, Pakistan. 
Investigating the potential of International Landcare
This project undertakes a study of the Landcare approach across six countries to determine how sustainable agricultural land management mobilised through Landcare contributes to development outcomes.
Improving the methods and impacts of agricultural extension in Western Mindanao, Philippines
This ACIAR project aims to use community-based extension to improve farmers livelihoods in western Mindanao (Philippines).
Land Tenure and Climate Vulnerability
This research project examines the inter-relationships between land tenure and climate vulnerability. 
GoNano (Governing nanotechnologies through societal engagement)
GoNano is an EU-funded project that enables co-creation between citizens, civil society organisations, industry, researchers, and policy makers across Europe to align future nanotechnologies with societal needs and concerns.
Get in touch
For more information or to discuss partnership and collaboration opportunities, email us at SDGs@rmit.edu.au.
For more information about RMIT's sustainability commitments and activities visit www.rmit.edu.au/sustainability