Ngarara Willim Centre
Ngarara Willim is RMIT's dedicated support service for Aboriginal and Torres Strait Islander students.
Ngarara Willim Centre is a place at RMIT for Aboriginal and Torres Strait Islander students to engage with their education and to be supported and encouraged throughout their studies.
"Ngarara" means gathering and "Willim" means home in the Boon Wurrung and Woi Wurrung language, the traditional custodians of the land where RMIT stands. 
Our team offers ongoing guidance with study, living and cultural needs. We're here to help you reach your potential.
If you are an Aboriginal or Torres Strait Islander person who is currently studying at RMIT, or looking to do so in the future, we encourage you to contact us or come in to visit.
"Ngarara Willim is a community and they believe in you, want you to succeed and will help you reach that goal whatever it may be." – Kimberley Lovegrove, Ngarrindjeri woman and RMIT student
Support for current students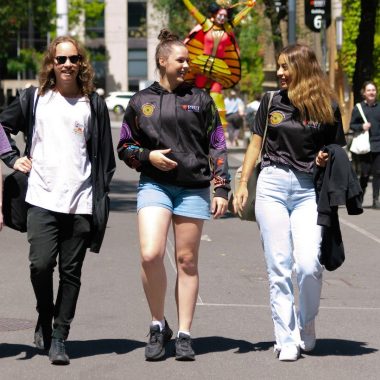 Support for future students
Find out how the Ngarara Willim team can help you with entry into RMIT programs, access to scholarships and getting the support you need to succeed in your studies.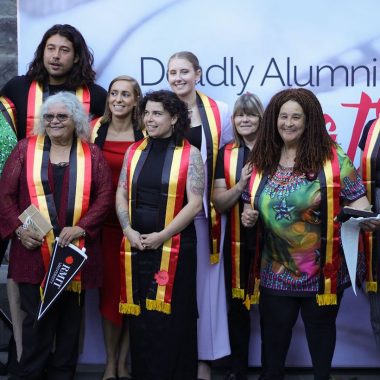 Support for Alumni – Deadly Alumni
You're always part of the RMIT community, even after you graduate. Find out how you can stay connected to and supported by Ngarara Willim after your studies.

Contact Ngarara Willim
Ngarara Willim Centres
City campus: Building 5, Level 1, Room 5. 124 La Trobe Street
Bundoora campus: Building 202, Level 3, Room 21. 225-245 Plenty Road
Brunswick campus: Building 514, Level 1, Room 3. 25 Dawson Street
Students can access Ngarara Willim Centre facilities from 7am-10pm, 7 days a week. Staff are onsite from 9am-5pm Monday to Friday.
Phone: +61 3 9925 4885
Email: ngarara.willim@rmit.edu.au
Facebook: facebook.com/ngararawillim
Ngarara Willim also emails students regularly about activities and opportunities including scholarships, internships, mentoring and employment, free tucker and even travel. So make sure you check your student email or visit the Canvas page for updates. Not on our mailing list? Subscribe now.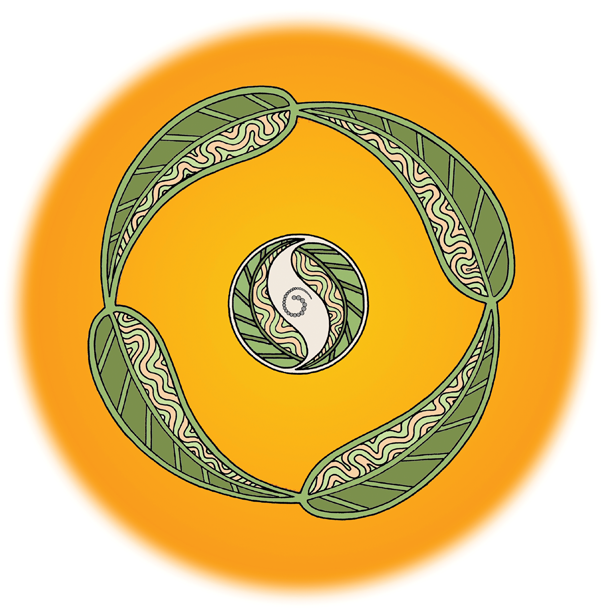 Ngarara Willim logo
Our artwork, by Wurundjeri artist Mandy Nicholson, represents the Wurundjeri 'Welcome Ceremony'.
The artwork depicts Manna Gum leaves used to smoke an area when visitors arrive. The smoke cleanses the area of evil spirits. The leaves have swirling lines showing that they are still green and their oils still present, promoting more smoke.
The central section of the work is the smoke 'spirit' that all people must pass through to be cleansed.
The background is symbolic of the glow of fires from the camp. The fire's warmth and light is comforting for visitors.