The Ngarara Willim Centre is more than just a service – we're a Community.

At the centre, you can access
computers (including PCs, Macs and a printer)
kitchen facilities
a lounge area
a meeting space.
You can drop in and use the centre at any time, including after hours. To arrange after hours access, you will need to apply for an after hours security pass which needs to be approved by the manager of the Ngarara Willim Centre. To apply for this pass, pick up an application form at the Ngarara Willim Centre, or complete the security access card request form (PDF 41KB).
We are located in the City on Bowen Street - Building 5, Level 1, Room 5 - and at Bundoora West campus - Building 202, level 3, room 21.
Contact us
Address:
Building 5, Level 1, Room 5
124 La Trobe Street
City campus
Building 202, Level 3, Room 21
225-245 Plenty Road
Bundoora Campus

Building 514, Level 1, Room 3
25 Dawson Street
Brunswick Campus
Email:
Facebook
Our artwork, by Wurundjeri artist Mandy Nicholson, represents the Wurundjeri 'Welcome Ceremony'.
The artwork depicts Manna Gum leaves used to smoke an area when visitors arrive. The smoke cleanses the area of evil spirits. The leaves have swirling lines showing that they are still green and their oils still present, promoting more smoke.
The central section of the work is the smoke 'spirit' that all people must pass through to be cleansed.
The background is symbolic of the glow of fires from the camp. The fire's warmth and light is comforting for visitors.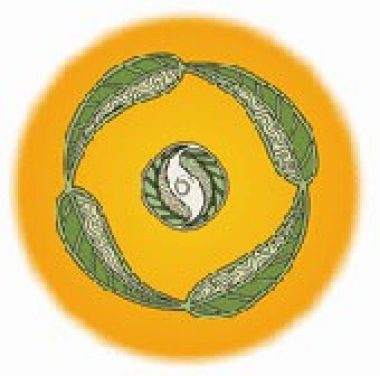 Our Reconciliation Action Plan
RMIT launched its first Reconciliation Action Plan (PDF 2.22 MB 34p) (RAP) during National Reconciliation Week 2016.

The RAP will enable our University to commit to implementing and measuring practical actions that build relationships, respect and opportunities with Aboriginal and Torres Strait Islander peoples.
By improving relationships, respect and opportunities today, we are working to create a reconciled, just and equitable Australia tomorrow.