Diploma of Commerce
An introduction to commerce for a global market.
Student type:
Quick facts
Duration

Location

Fees

Next intake

Duration

Full-time 1 year
Sorry, this program is not available for local students.
Please contact us for more information.
Sorry, this program is not available for international students intending to study on a student visa.
If you hold a different visa type, you may be eligible. Please contact us for more information.
Your career in commerce
Take your first step towards a global career with this general introduction to business studies.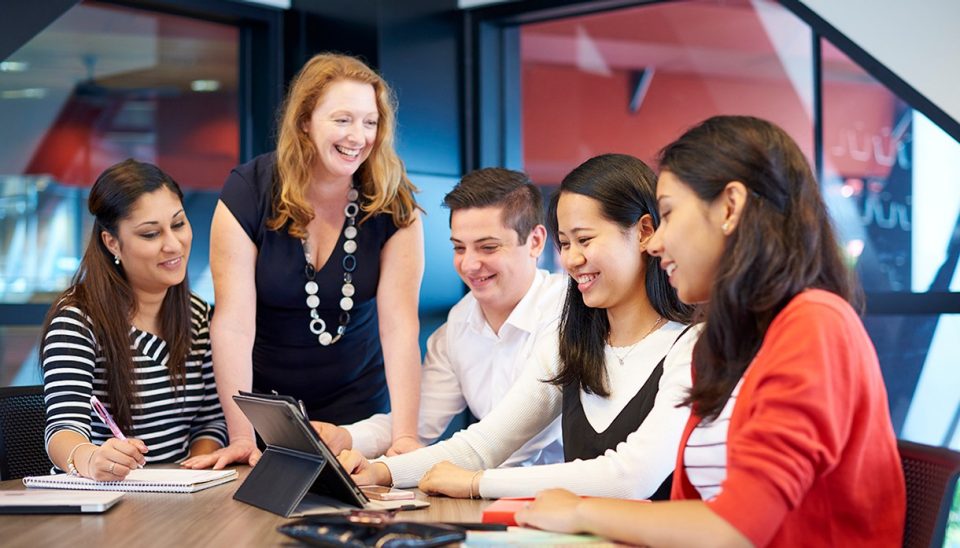 What you will learn in this program
The Diploma of Commerce covers the fundamentals of management, accounting and marketing, so you can enter the second year of the Bachelor of Business after 12 months of full time study.
Why study the Diploma of Commerce?
The Diploma of Commerce is a guaranteed pathway to a Business Degree at RMIT, so you will study the same core subjects as our first year Bachelor of Business students, but with smaller class sizes, more personal attention and greater support.
RMIT Trading Facility (RTF)
Use innovative facilities to gain real-world skills. The RTF provides a live market data feed from Thomson Reuters, as well as financial analysis tools used by professionals at the world's leading banks and investment firms.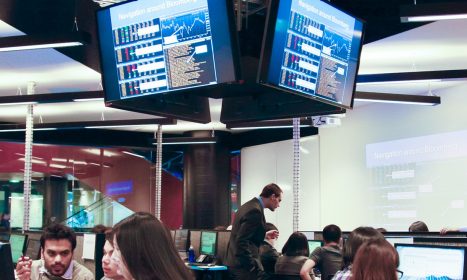 Be RMIT Proud! Join this dynamic program to 'kick start' your exciting journey from student to qualified business leader.

RMIT creates a wonderful experience which includes:
a full year of study equivalent to the first year of a RMIT Bachelor of Business Program.
caring, understanding and industry trained teachers who will personally support and guide you to on this journey to your global career destination.
unique academic and industry learning experiences specifically designed to inspire.
a friendly and social environment led by staff who understand the challenges faced by international students and who can enhance your motivation and keep you focused on your dream goals and visions.
Come join the RMIT family.
This program is available to international students only.
Choose a program structure
Program code: DP003
Title
Location
Duration
Plan code
CRICOS
Diploma of Commerce
City Campus

1 year full-time (two semesters)

1 year full-time

DP003
065386F
Choose a program structure
Program code: DP003
Duration
1 year full-time (two semesters)
1 year full-time
If you'd like to pursue further study after completion of this course, you will be guaranteed entry into second-year Bachelor of Business courses.
With practical experience from the RMIT Trading Facility, you're well placed to start your career. You can expand on your experience through workshops and volunteer roles sourced through Career Hub and Job Shop.
During your studies, you can connect with high profile brands and gain work experience through industry placements, client projects, guest speakers, and seminars.
You have the opportunity to build relationships with industry through the micro-credential Networking is Working, by attending industry events hosted by RMIT, and connecting with a professional through RMIT Mentoring. You can also build your network through various associations, including:
You must have successfully completed an Australian Year 12 or an equivalent senior secondary school qualification with a minimum average of 50% (check calculator below).
Equivalent qualifications may also include completion of the RMIT Foundation Studies program or a recognised post secondary diploma in the relevant discipline with the required grades.
Meeting the minimum academic requirements does not guarantee entry. Your application will still need to be assessed and accepted. 
50
Select qualification gained
To study this program you will need to complete one of the following English proficiency tests:
IELTS (Academic): minimum overall band of 5.5 (with no individual band below 5.0)
TOEFL (Internet Based Test - IBT): minimum overall score of 50 (with minimum of 5 in Reading, 5 in Listening, 14 in Speaking and 15 in Writing)
Pearson Test of English (Academic) (PTE (A)): minimum score of 42 (with no communication band less than 36)
Cambridge English: Advanced (CAE): minimum of 162 with no less than 154 in any component.
You are guaranteed entry to one of the following RMIT programs with 2 semesters of credit (equivalent to 96 credit points) when you successfully complete the Diploma of Commerce:
Alternatively, you may be eligible for entry into other RMIT undergraduate programs.
You are now viewing content in a pop-up style. Click escape to return to the page
Close
/