Diploma of Commerce
An introduction to commerce for a global market.
Student type:
Quick facts
Duration

Location

Fees

Next intake

Duration

Full-time 1 year
International
Sorry, this program is not available for local students.
Please contact us for more information.
Sorry, this program is not available for international students intending to study on a student visa.
If you hold a different visa type, you may be eligible. Please contact us for more information.
Your career in commerce
Take your first step towards a global career with this general introduction to business studies.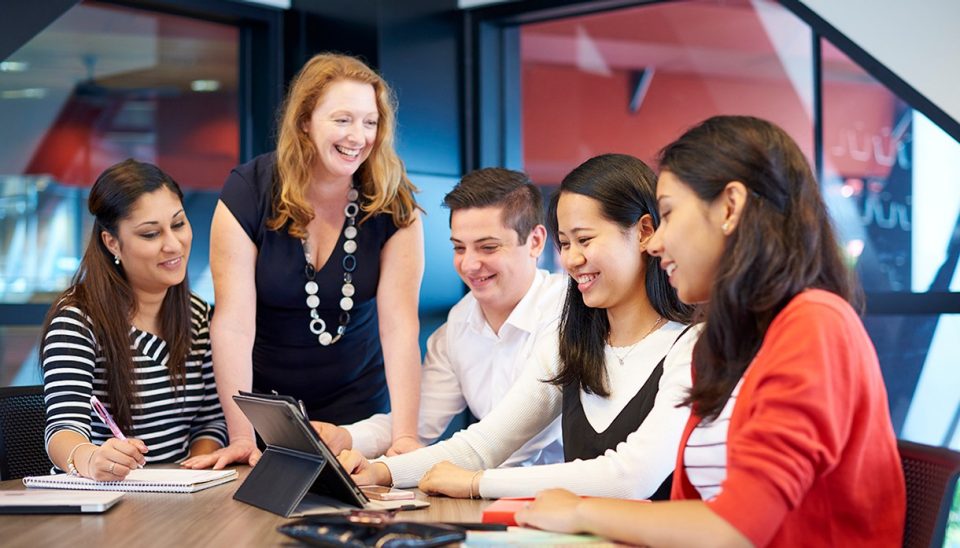 What you will learn in this program
The Diploma of Commerce covers the fundamentals of management, accounting and marketing, so you can enter the second year of the Bachelor of Business after 12 months of full time study.
Why study the Diploma of Commerce?
The Diploma of Commerce is a guaranteed pathway to a Business Degree at RMIT, so you will study the same core subjects as our first year Bachelor of Business students, but with smaller class sizes, more personal attention and greater support.
RMIT Trading Facility (RTF)
Use innovative facilities to gain real-world skills. The RTF provides a live market data feed from Thomson Reuters, as well as financial analysis tools used by professionals at the world's leading banks and investment firms.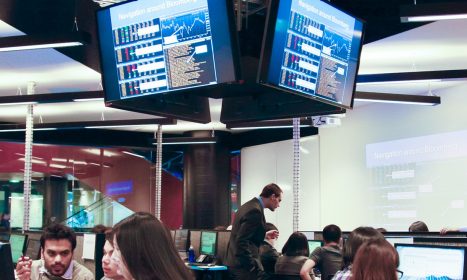 Be RMIT Proud! Join this dynamic program to 'kick start' your exciting journey from student to qualified business leader.

RMIT creates a wonderful experience which includes:
a full year of study equivalent to the first year of a RMIT Bachelor of Business Program.
caring, understanding and industry trained teachers who will personally support and guide you to on this journey to your global career destination.
unique academic and industry learning experiences specifically designed to inspire.
a friendly and social environment led by staff who understand the challenges faced by international students and who can enhance your motivation and keep you focused on your dream goals and visions.
Come join the RMIT family.
This program is available to international students only.
Most of your classes will be held in RMIT's Swanston Academic Building which features innovative learning spaces interspersed with retail and social spaces resulting in a stimulating environment for students.
RMIT offers a variety of learning and teaching approaches including lectures, seminars, workshops, presentations, group discussions and project work.
Through RMIT University's online learning portal, myRMIT, you will be able to view online resources and learning activities created by lecturers, access course materials via Blackboard, collaborate with lecturers and fellow students, and access your student email account
Educational software, the Learning Hub, resources and printers are accessible on campus via the RMIT wireless network using your own laptop, tablet or smart phone or via computer facilities on-campus. You will be able to access the same software from home using myDesktop.
Find out more about student computing at RMIT.
Ongoing assessment throughout the semester includes examinations, essays, reports, oral presentations, group projects, research projects and practical assignments.
Student Experience
"The group in the Diploma of Commerce is quite a bit smaller than the normal Bachelor classes, and so that the teacher could focus much more on every student. My teacher always provides a lot of opportunities for us to do more exercises, try to inspire me, try to motivate me. So I actually got a lot more experiences that what I expected."
– Yuanying (Maggie) Liao
As part of the program you will have the chance to apply and refine a range of professional skills in a workplace or in a simulated business environment.
You will:
demonstrate your professional or vocational skills by completing an activity in a work context or situation; and
interact with industry and the community when you undertake this activity and benefit from their feedback.
Guiding the development of the College of Business, both nationally and internationally, is an Industry Advisory Board of high-profile executives chaired by Gerhard Vorster, Chief Strategy Officer, Deloitte. The Board creates a strategic bridge between the latest in technology and design thinking and business.
RMIT University is committed to providing you with an education that strongly links formal learning with professional or vocational practice.
By studying at RMIT you get to work on professional projects with industry mentors.
Zagame Automotive Group is Australia's pre-eminent automotive retail organisation representing 14 prestige automotive brands. RMIT Marketing students were briefed by the brand managers to deliver a marketing project to help their business.
The diploma comprises eight business core courses, providing a sound basis for further study and specialisation.
These courses are in the areas of accounting, business computing, business statistics, commercial law, macroeconomics, management, marketing and microeconomics.
Choose a program structure
Program code: DP003
Title
Location
Duration
Plan code
CRICOS
Diploma of Commerce
City Campus

1 year full-time (two semesters)

or 8 months accelerated delivery*

1 year full-time

DP003
065386F
Choose a program structure
Program code: DP003
Duration
1 year full-time (two semesters)
or 8 months accelerated delivery*
1 year full-time
If you'd like to pursue further study after completion of this course, you will be guaranteed entry into second-year Bachelor of Business courses.
With practical experience from the RMIT Trading Facility, you're well placed to start your career. You can expand on your experience through workshops and volunteer roles sourced through Career Hub and Job Shop.
During your studies, you can connect with high profile brands and gain work experience through industry placements, client projects, guest speakers, and seminars.
You have the opportunity to build relationships with industry through the micro-credential Networking is Working, by attending industry events hosted by RMIT, and connecting with a professional through RMIT Mentoring. You can also build your network through various associations, including:
You must have successfully completed an Australian Year 12 or an equivalent senior secondary school qualification with a minimum average of 50% (check calculator below).
Equivalent qualifications may also include completion of the RMIT Foundation Studies program or a recognised post secondary diploma in the relevant discipline with the required grades.
Meeting the minimum academic requirements does not guarantee entry. Your application will still need to be assessed and accepted. 
50
Select qualification gained
To study this program you will need to complete one of the following English proficiency tests:
IELTS (Academic): minimum overall band of 5.5 (with no individual band below 5.0)
TOEFL (Internet Based Test - IBT): minimum overall score of 50 (with minimum of 5 in Reading, 5 in Listening, 14 in Speaking and 15 in Writing)
Pearson Test of English (Academic) (PTE (A)): minimum score of 42 (with no communication band less than 36)
Cambridge English: Advanced (CAE): minimum of 162 with no less than 154 in any component.
When you successfully complete the Diploma of Commerce you are guaranteed entry into a range of other RMIT programs. The grades you achieve determine the programs you can get into and the amount of credit you will receive.

You will receive 2 semesters of advanced standing (equivalent to 96 credit points) in the Associate Degree in Business.
You will receive 2 semesters of advanced standing (equivalent to 96 credit points) in the following programs:
If you achieve a minimum GPA of 2.0, you will receive 2 semesters of advanced standing (equivalent to 96 credit points) in the following programs:
For more detailed information on the above pathways, please refer to College of Business Vocational Education to Higher Education Advanced Standing.
You may be eligible for entry into other RMIT undergraduate programs.
You are now viewing content in a pop-up style. Click escape to return to the page
Close
/