Reducing Sexual Harm: Changing the Course
The aim of the Changing the Course three-year framework is to build a community where every student and staff member is not only safe, but respected, valued and treated as an equal.
Objectives
We seek to create an RMIT community where:

students and staff are safe and free from violence
relationships are respectful
services meet the needs of those experiencing sexual harm
justice responses are effective
perpetrators stop their violence and are held to account.
We know that sexual harm has diverse and far-reaching impacts. The wellbeing of our students and staff is our number one priority.
Changing the Course Framework
We recognise that no one single initiative can achieve this goal. That's why we're targeting the drivers of sexual harm with evidenced-based strategies to prevent it occurring in the first instance.
The Changing the Course framework is underpinned by three principles:
Primary prevention: To prevent sexual harm from occurring in the first place.
Secondary prevention: To change the trajectory for individuals at higher-than-average risk of perpetrating or experiencing violence.

Tertiary prevention: To respond after sexual harm has occurred to minimise impacts, prevent re-occurrence and ensure perpetrator accountability.
The framework was developed in 2017 and aims to build and maintain a culture of inclusion and respect through leadership actions, policies, services and facilities, communications, events and training. A number of important actions have already been completed.
Downloads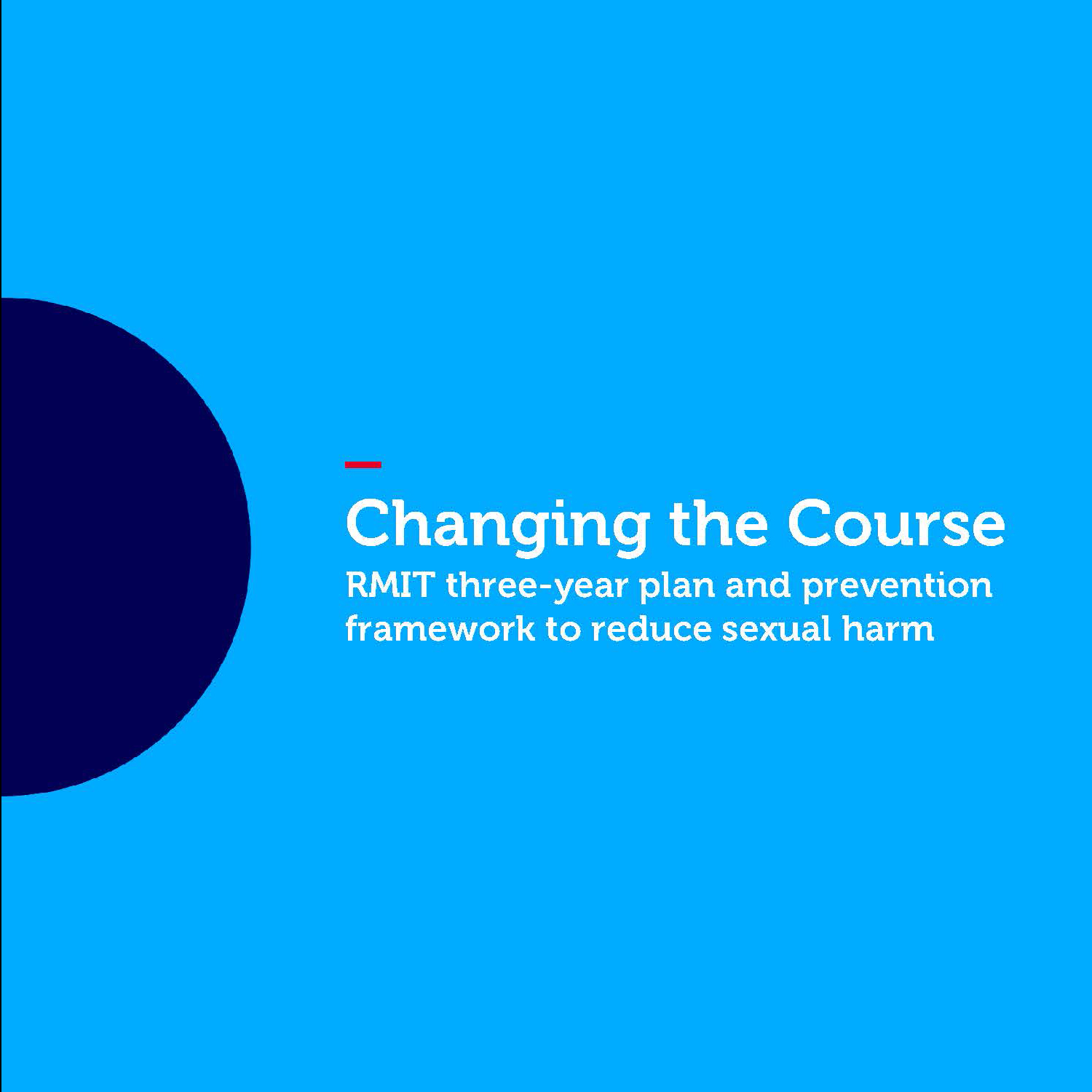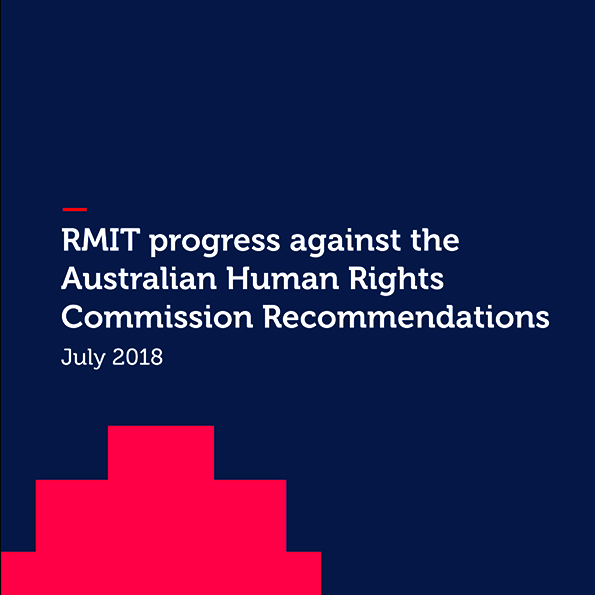 Support Services
It is vital that our students are provided with a safe space to seek support if required. RMIT Safer Community provides support to any RMIT student who has experienced threatening or concerning behaviour, including sexual harm. The team talks to students about their rights, the options available to them and listens to what they feel would be most helpful. They also inform students of and connect them with key support services at RMIT and in the community. Safer Community can be contacted on safercommunity@rmit.edu.au or 9925 2396.
The RMIT Health, Safety and Wellbeing team and the Employee Assistance Program (EAP) provide support to RMIT staff.