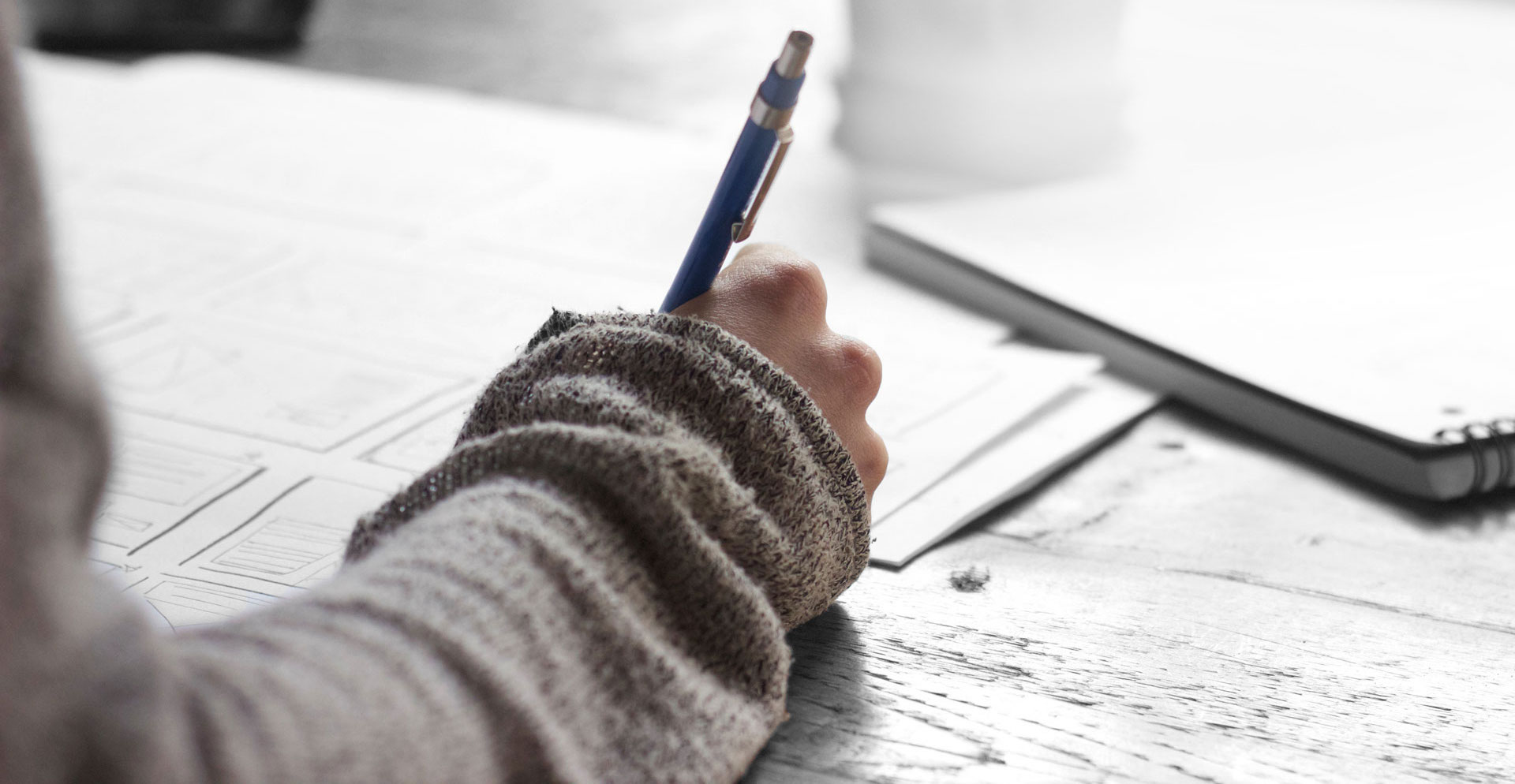 Supporting your application
Documents considered as providing sufficient evidence for claims of hardship for coursework scholarship applications are outlined below.
If you find the evidence you can provide is not listed, please contact the relevant scholarship administrator (go to the webpage for the scholarship you applied for, the contact information for the scholarship is located near the bottom of the webpage).
Providing evidence of financial hardship
If you have made a claim of financial hardship in your coursework scholarship application, you will need to upload evidence. Select the category most relevant to your circumstances to see what kind of documents you should provide.
Providing evidence of a disability or medical condition
If you have a long-term illness, disability or mental health condition, you can make a claim of medical hardship in your scholarship application. The following documents can be used as evidence:
a current*, detailed letter from your health care provider, specifying the nature of your condition and the impact it is likely to have on your studies**;
current* evidence of Centrelink disability or sickness benefit payments; or
your current RMIT Equitable Learning Plan.
Evidence such as prescriptions, hospital admission forms or letters from non-health care providers do not provide sufficient context to assess the likely impact in your education, so will not be accepted.
* not more than 3 months old
** the preferred documentation for this category
Providing evidence that you have moved to study at RMIT
Moving from interstate or rural/regional Victoria in order to study at RMIT presents a greater challenge than local students face. Providing the following documents demonstrates evidence of this challenge:
I will be moving from a rural/regional/interstate location to study at RMIT in Melbourne
proof of your current rural/regional/interstate address* (i.e. bank statement, utility bill)
I have moved within the past 4 years from a rural/regional/interstate location in order to study at RMIT in Melbourne
proof that shows your previous and current addresses and when you moved (i.e. dated bank statements that show both addresses; rental agreements demonstrating when you moved in)
* not more than 3 months old

Providing evidence of other circumstances
There are other factors which RMIT takes into consideration when evaluating your scholarship application. If any of the categories below apply to your circumstances, find out what evidence we require to support your claim.
Providing referee letters
Letters of recommendation are sometimes part of a scholarship's eligibility requirements. If you do not provide one, or cannot get one in time, you won't be considered eligible for that particular scholarship. In addition to the specific requirements of letters of recommendation or supporting community involvement or leadership activities outlined in the next sections, letters provided in this category should:
be specific both about the circumstances being detailed and the like impact on your education and future career;
be dated, and not more than 3 months old;
include the name, address and contact phone number of the person providing the reference, advise what their relationship is to you (i.e. employer, church leader) and articulate for how long they have known you; and
be either on official letterhead or contain an original signature (PDF preferred).
Always ensure you check the eligibility requirements of the scholarship you're applying for, as there may be a specific person (i.e. academic at RMIT, community leader) who is required to provide your reference.
Some scholarships and grants require applicants to submit a letter of recommendation. Consider the following when asking for a letter of recommendation:

Plan ahead - where possible, make an appointment to discuss your request for a letter of recommendation in person. Ideally, you should allow at least two weeks for your referee to write your letter of recommendation. A hurried letter is unlikely to be as thoughtful or enthusiastic as a considered letter of recommendation. Letters of recommendation submitted after the scholarship close date will not be considered.
Who should you choose to write your letter of recommendation? Put thought into your choice. Ask someone who knows you both academically and personally. Not every academic / teacher / tutor will feel that they know enough about you to write a letter of recommendation.
Some people might say "no" to your request. This is not likely, but occasionally it may happen. They may be too busy to give your letter of recommendation the adequate time it needs or they may feel that they do not know you well enough.
Write a brief statement to give to your referee, summarising:

why you are applying for the scholarship and how it would benefit you;
what have been your academic achievements in your program thus far;
any information about your personal circumstances and/or any difficulties you have experienced to support your scholarship application; and
how receiving the scholarship would assist you in achieving your academic goals.
To assist the academic/teacher, provide them with Writing a Scholarship Letter of Recommendation for a Student (PDF 156kb, 1p) for tips and guidance.
You may be asked to submit a letter of recommendation from a personal refereee rather than an academic one, which highlights your community involvement or leadership achievements. This referee need to:

be an Australian citizen or permanent resident who is 18 years of age or older;
have known you for at least 12 months;
not be related to you by birth, marriage, de facto relationship, or be a friend; and
not reside with you.
A personal referee may be a community worker, employer, counsellor, church leader, doctor, etc.
Written responses to application questions
Some scholarships require you to respond to questions. These are listed on the specific scholarship's webpage under How to apply.

You can prepare these prior to beginning your application. Please ensure you proofread your responses before submission.
Reponses that address all parts of the questions succinctly and specifically will be awarded the highest marks when applications are assessed. Some example questions and the kinds of details we are seeking are outlined below.
Discuss your passion for studying in your chosen field, including the steps you have taken to achieve your educational goals.
You are able to articulate the reason(s) you have chosen a particular field of study and can provide at least one example of a step you've have taken to achieve that goal. You may also discuss a personal experience or recount involvement in extra-curricular programs (work experience, volunteering, workshops/seminars) to further investigate your chosen field;
What are your future plans and career aspirations?
You provide detailed plans about what you would like to do in both the short and long term, and can identify future professions that interest you. You can include future education if that's in your plans.
How do you intend to use this scholarship and how will it assist you to achieve academic success?
You can discuss in detail the specific items would like to purchase or activities you would like to pursue using the scholarship/grant, and how these purchases will contribute to your studies and/or career aspirations.
Discuss any difficult circumstances you have faced that have affected your education.
You can discuss in detail the difficult circumstances you've recently encountered, and how those circumstances have specifically negatively impacted on your education.