Sustainable Development Goals
The Sustainable Development Goals (SDGs) provide a remarkable and unique common platform where organisation, civil society and government representatives can contribute and collaborate to tackle the biggest challenges our society faces.
The SDGs were agreed by all countries at the United Nations in September 2015 and came into effect in January 2016. The 17 goals, 169 targets and 232 indicators are part of a broad agenda that provides a set of clear measurable targets to improve sustainability performance globally. These goals were developed based on the pillars of: protecting our natural resources and climate for future generations; ensuring dignity, equality and prosperity; fostering peace and inclusive societies; and promoting partnerships.
RMIT's Pledge
RMIT recognises the important role the education sector can play not only supporting the SDGs agenda, but actually promoting and contributing to the achievement of all 17 Goals.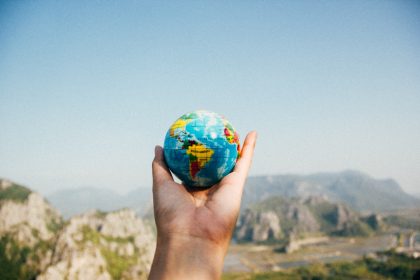 Related News
'Spintronic' research promises faster, more efficient computing
08 Jul 19
Researchers have discovered new magnetic properties within atomically thin structures, with exciting potential for the emerging field of "spintronics".
How Antarctica's ultimate survivor is helping lighten our footprint
08 Jul 19
Tiny and virtually indestructible, the "moss piglet" is one of Antarctica's toughest inhabitants. Now it's helping us understand how to better protect this most extreme and vulnerable environment.
Australia is still building 4 in every 5 new houses to no more than the minimum energy standard
25 Jun 19
Many new houses in Australia fall short of what is optimal in terms of environment, economic, and social outcomes, and are well below minimum standards set by many other countries, according to expert research.
Get in touch
For more information or to discuss partnership and collaboration opportunities, email us at SDGs@rmit.edu.au.
For more information about RMIT's sustainability commitments and activities visit www.rmit.edu.au/sustainability