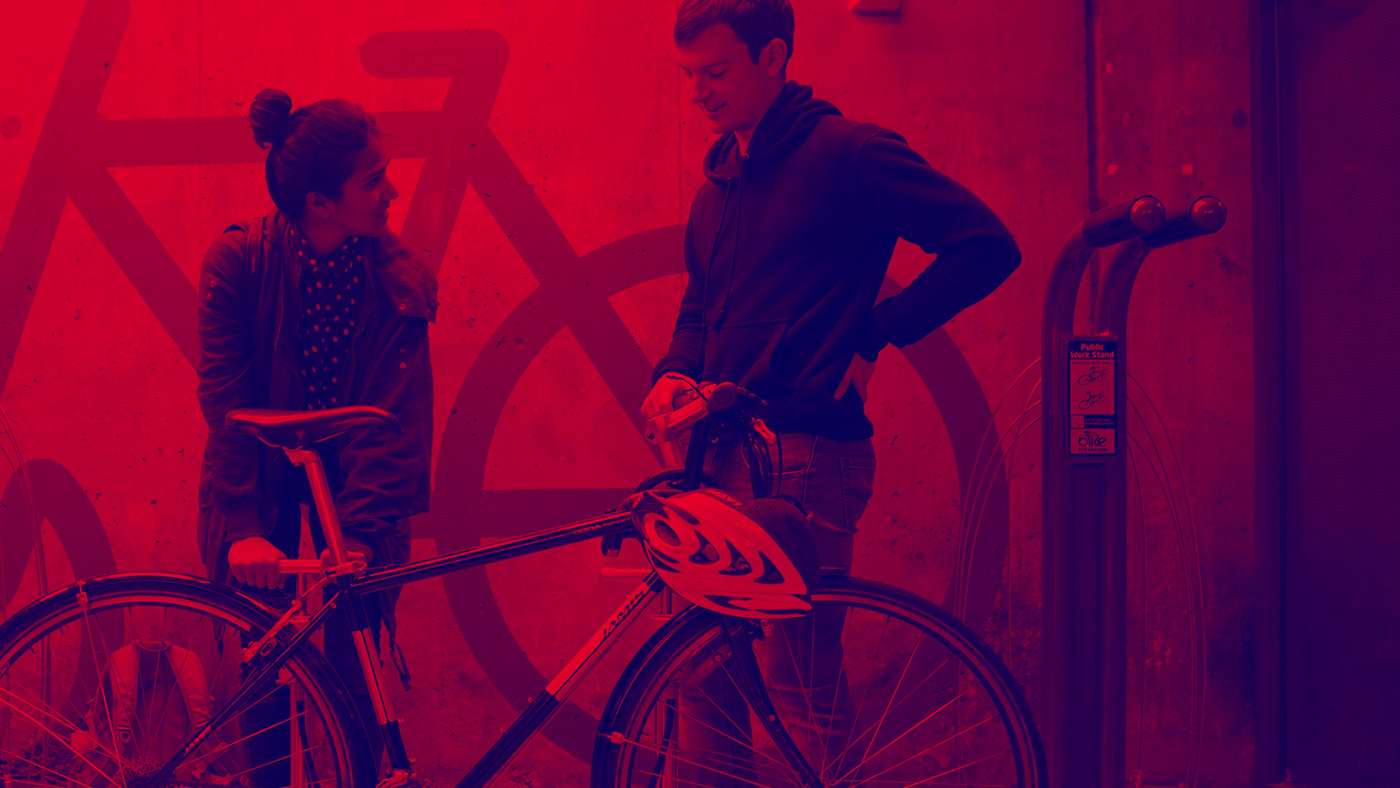 If you ride your bike to RMIT, you'll need a place to park your bike securely. Check out these locations, access is already provided on your student card.
City
Bike Hub access – until 31 January 2021
Until 31 January, the Bike Hub in Building 51 is available for limited use by RMIT students who have approved on-campus learning activities. You also must have a valid student card. During this time, access to the Building 51 Bike Hub is not automatically provisioned to your card so if you would like use the Bike Hub, email FacilitiesRTC@rmit.edu.au to request access. Approvals will take a few days to process.
From 1 February 2021, all students will be able to access the Bike Hub using their student card. Showers will not be accessible in the hub or on campus until further notice.
Personal items in the Bike Hub
If you had personal items that were left in the Bike Hub in 2020, please email FacilitiesRTC@rmit.edu.au to arrange collection. Items will only be stored until 28 February 2021.

Building 51 Bike Hub (corner of Victoria and Cardigan Streets). Open 7am-7pm Monday-Friday. After hours swipe card access via the roller door: 6am-11pm, daily.

Stocked with all your cycling essentials, the bike vending machine in Building 51 has you covered from inner tubes, tyres, patch kits, pumps, tools, batteries, lights to toiletries and snacks. The perfect complement to the bike repair station.
Building 80 (Swanston Academic Building), Level 1, 445 Swanston Street. Accessible via Stewart Street. Open: 7am-10pm, Monday to Friday.


Brunswick
Behind Building 514 (with lockers in Building 514 foyer). Open 6am-10pm, Monday to Friday.


Bundoora
Bundoora West Bike Cage (to the side of Building 202). Open 24 hours, seven days a week.
Bundoora East Bike Cage (adjacent to Building 253). Open 24 hours, seven days a week.
There are so many reasons why riding your bike to RMIT is a great idea. If you're not sold on it yet, watch these students explain why they love getting on their bike.
Bicycle routes, maps and apps
Find the best cycling path/route for you using Ride the City.
Track your ride with Map My Ride.
Not sure about the road rules or need a refresher? Before you jump on your bike, get familiar with cycling regulations and road rules.
Don't have a bike? No problem! Hire one for the day from Melbourne Bike Share at one of the 50 kiosks around the city. There's even a kiosk outside Building 14 on Swanston Street. Hence, no excuse not to get involved!