×
C-19 study: Learn online now and on campus later
Find out how we're helping you continue to go to uni during COVID-19. Learn about our
online enabled options.
Associate Degree in Applied Science
Participate in the rapid advances of biomedical science.
Student type:
Quick facts
Entry score

Duration

Full-time 2 years, Part-time 4 years

Fees

Entry score

Duration

Full-time 2 years
Domestic,International
Sorry, this program is not available for local students.
Please contact us for more information.
Sorry, this program is not available for international students intending to study on a student visa.
If you hold a different visa type, you may be eligible. Please contact us for more information.
Start your career with applied science
This associate degree provides an entry point to the biomedical science industries, where technological changes are creating new opportunities.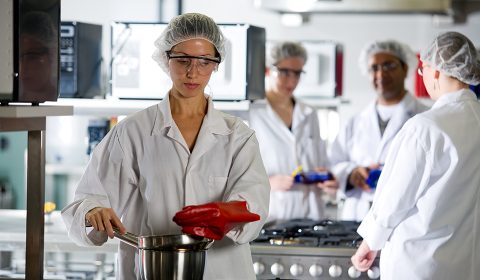 What you will study
Gain core laboratory and science skills for a range of professional roles or receive advanced standing in a bachelor degree.
Pathway guaranteed
At RMIT, we have your back. Whatever your ATAR, we have a range study options to help you achieve your goals.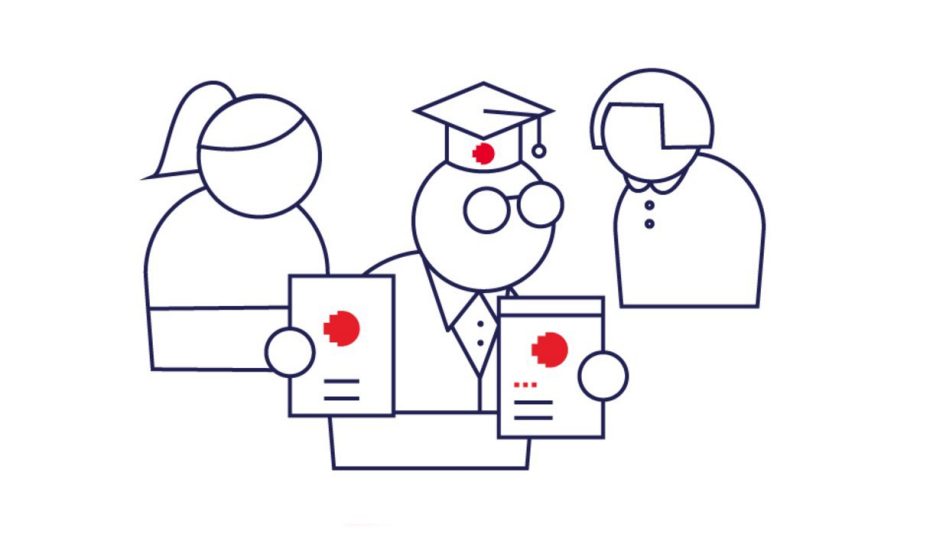 This program has a focus on biomedical science. You will gain skills to perform confidently in biological, chemical and microbiological laboratories.
This program may also provide you with a pathway into a range of science-related bachelor degrees with advanced standing.
You will also undertake 80 hours of professional practice where you will tackle a relevant workplace project or task.
Program plans are variations offered for a program such as specialisations, modes of delivery or location. Browse a plan to see the courses our students are currently studying.

Choose a program structure
Program code: AD012
Title
Location
Duration
Plan code
CRICOS
Associate Degree in Applied Science
City Campus

2 years (4 semesters) Full Time 4 Years (8 semesters) Part Time

2 years (4 semesters) Full Time

AD012
071869C
Choose a program structure
Program code: AD012
Associate Degree in Applied Science
Duration
2 years (4 semesters) Full Time 4 Years (8 semesters) Part Time
2 years (4 semesters) Full Time
On completion you'll be qualified for employment at a technical or paraprofessional level in a range of public and private laboratories.
This program provides broad-based training for a technical career in diagnostics, medical research, veterinary, biological research, biotechnology or chemical and food testing laboratories.
We ensure our programs meet the current needs of industry through our industry advisory committees. These include the Laboratory Medicine Program Advisory Committee and the Biosciences Program Advisory Committee. There are representatives from organisations such as the Austin Health, Monash Health, CSL-Behring, Cancer Council and Melbourne IVF.
Students are eligible for student membership of the Australian Society for Microbiology and the Australian Institute of Medical Scientists. Graduates are eligible for associate membership.

You must have successfully completed an Australian Year 12 (or equivalent qualification).
Prerequisites
Victorian Certificate of Education (VCE) units 3 and 4: a study score of at least 25 in English (EAL) or at least 20 in English other than EAL and units 3 and 4: a study score of at least 20 in any Mathematics, or equivalent studies.
Rankings and adjustment factors
Entry to this program is competitive. Eligible applicants are ranked and selected in order of merit based on their academic achievement plus any adjustment factors.
Adjustment factors include equity access schemes and/or subject adjustments.
We will consider your entire academic record to determine your eligibility for entry. The highest level of education you have previously completed will usually determine how you are ranked.
Selection criteria by applicant type
Please select the highest level of education you have or will be completing in order to find out the selection criteria that applies to you, in addition to meeting the above entry requirements.
View the
ATAR profile
and selection rank from students offered a place into this program wholly or partly on the basis of ATAR in the most relevant recent intake period.
The following information outlines the tasks you will be required to undertake during professional experience placement and on-campus learning activities.
The non-academic abilities listed are provided for your information only and are not entry requirements.
If there are any activities outlined which may be difficult for you to undertake, there are a range of adjustments to your study conditions available to enable and support you to demonstrate these abilities. Please contact the Equitable Learning Service to discuss any adjustments you may require.
View requirements
By understanding the types of activities you'll participate in, you can:
understand more about the program
determine if you may need support during your studies
make an informed decision about whether the program is suitable for you
If you are living with disability, long-term illness and/or a mental health condition, we can support you by making adjustments to activities in your program so that you can participate fully in your studies.
To receive learning adjustments, you need to register with Equitable Learning Service
The University considers the wellbeing and safety of all students, staff and the community to be a priority in academic and professional experience placement settings.

*ATAR refers to the lowest selection rank to which an offer was made (including consideration of any adjustments) for current and recent Year 12 applicants.
RMIT is committed to providing transparency to the admissions process. In line with this commitment, we provide you with information that will help in making informed choices about your undergraduate study options. Find out more about RMIT's commitment to admissions transparency.
Even though there are no formal pathways into this course, there are often other ways you can gain entry.
Depending on the course, this may include completing a certificate, diploma, advanced diploma or associate degree or undertaking recognised professional experience.
For more information, use our Pathways finder or contact Study@RMIT to discuss your options.
Further study
This course offers pathways into further study at RMIT.
Graduates of this course will be eligible for exemptions from the courses below, subject to meeting each course's entry requirements:
Credit and recognition of prior learning
Credit, recognition of prior learning, professional experience and accreditation from a professional body can reduce the duration of your study by acknowledging your earlier, relevant experience. Find out if you might be eligible.
When you successfully complete the Associate Degree in Applied Science you are guaranteed entry in the following programs with credit:
Alternatively, you may be eligible for entry into other RMIT undergraduate programs.
Looking for answers or more general infomation?
For frequently asked questions or how to find more information regarding applications and enrolments, fees, student support services, university policies and more, please visit our Frequently Asked Questions.
You are now viewing content in a pop-up style. Click escape to return to the page
Close
/