×
C-19 study: Learn online now and on campus later
Find out how we're helping you continue to go to uni during COVID-19. Learn about our
online enabled options.
Associate Degree in Fashion and Textile Merchandising
Explore the wide and varied world of fashion with a career in merchandising.
Student type:
Quick facts
Entry score

Duration

Full-time 2 years

Fees

Next intake

February, July

Entry score

Duration

Full-time 2 years
Domestic,International
Sorry, this program is not available for local students.
Please contact us for more information.
Sorry, this program is not available for international students intending to study on a student visa.
If you hold a different visa type, you may be eligible. Please contact us for more information.
Your career in fashion
Join the global fashion industry and discover a new and challenging career in areas including trend forecasting, product development, marketing , merchandising, planning, buying, and more.
Disrupt the industry
Equipped with specialist knowledge in product and brand strategy, you'll be well positioned to bring new and creative ideas to major fashion and retail brands.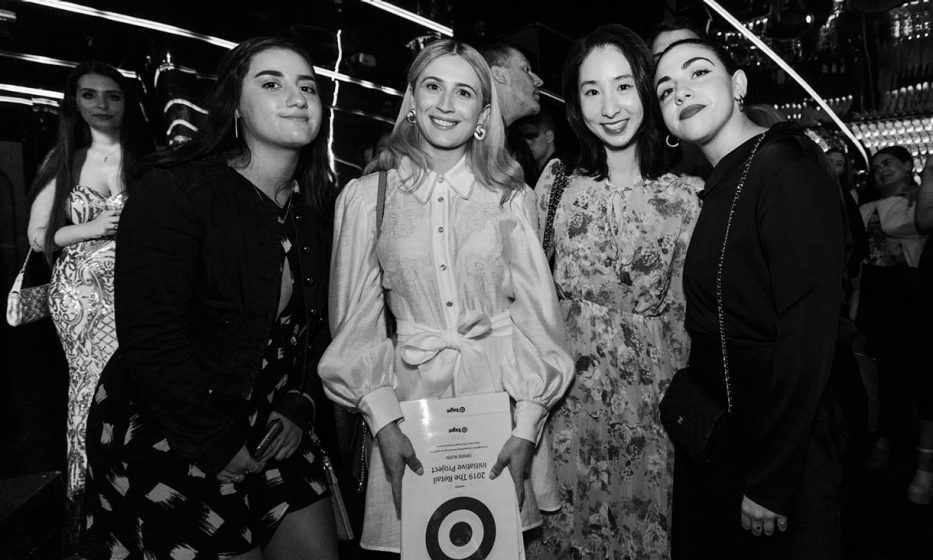 This associate degree, recognised as Australia's premier fashion and business course, has been designed to help you develop the high-level business acumen and creative thinking required to succeed -within the fast-paced fashion industry.
As a graduate of this course, you will be able to develop, analyse and launch successful strategies for products, brands and retail, and navigate buying and merchandising practices to find your place in this global and competitive industry.
Choose a program structure
Program code: AD013
Title
Location
Duration
Plan code
CRICOS
Associate Degree in Fashion and Textile Merchandising
Brunswick Campus

2 year full time - 4 semesters

2 year full time

AD013
071874F
Choose a program structure
Program code: AD013
Associate Degree in Fashion and Textile Merchandising
Location
Brunswick Campus
Duration
2 year full time - 4 semesters
2 year full time
VTAC Code
To apply for plan AD013, copy and paste code 3200133061 to search on VTAC.
As a fashion and textiles merchandiser, you bring fashion from the designer to the consumer. Your understanding the consumer helps guide design, product development, promotion and distribution.
The global focus of this course allows you to set your sights on an international career that spans roles such as:
product developer
trend forecaster
merchandise planner or allocator
range coordinator
design assistant
production assistant
digital marketing specialist
buying assistant
stock manager
buying administrator, or
online merchandiser
Graduates of this course have been employed by companies including Marc Jacobs, Hugo Boss, French Connection, Calvin Klein, Sussan, Rodd and Gunn, Jockey Australia, Mitch Dowd, Kmart, Sportsgirl, Cotton On, Diana Ferrari, Just Jeans, Jag, Spotlight, and LOFFT Fashion Agency.
Some graduates have also developed their own fashion labels and boutique businesses.
You must have successfully completed an Australian Year 12 (or equivalent senior secondary school qualification).
Prerequisites
Victorian Certificate of Education (VCE) units 3 and 4: a study score of at least 25 in English (EAL) or at least 20 in English other than EAL, or equivalent studies.
Rankings and adjustment factors
Entry to this program is competitive. Eligible applicants are ranked and selected in order of merit based on their academic achievement plus any adjustment factors.
Adjustment factors include equity access schemes and/or subject adjustments.
We will consider your entire academic record to determine your eligibility for entry. The highest level of education you have previously completed will usually determine how you are ranked.
Selection criteria by applicant type
Please select the highest level of education you have or will be completing in order to find out the selection criteria that applies to you:
View the
ATAR profile
and selection rank from students offered a place into this program wholly or partly on the basis of ATAR in the most relevant recent intake period..
*ATAR refers to the lowest selection rank to which an offer was made (including consideration of any adjustments) for current and recent Year 12 applicants.
RMIT is committed to providing transparency to the admissions process. In line with this commitment, we provide you with information that will help in making informed choices about your undergraduate study options. Find out more about RMIT's commitment to admissions transparency.
Even though there are no formal pathways into this course, there are often other ways you can gain entry.
Depending on the course, this may include completing a certificate, diploma, advanced diploma or associate degree or undertaking recognised professional experience.
For more information, use our Pathways finder or contact Study@RMIT to discuss your options.
Credit and recognition of prior learning
Credit, recognition of prior learning, professional experience and accreditation from a professional body can reduce the duration of your study by acknowledging your earlier, relevant experience. Find out if you might be eligible.
Looking for answers or more general infomation?
For frequently asked questions or how to find more information regarding applications and enrolments, fees, student support services, university policies and more, please visit our Frequently Asked Questions.
You are now viewing content in a pop-up style. Click escape to return to the page
Close
/