Bachelor of Science (Statistics)
Inform the big decisions. Study statistics at RMIT.
Student type:
Quick facts
Entry score

Duration

Not applicable

Location

Not applicable

Fees

Next intake

Not applicable

Duration

Full-time 3 years

Location

Melbourne city

Fees

Next intake

July

Create a personalised brochure
Domestic,International
Sorry, this program is not available for local students.
Please contact us for more information.
Sorry, this program is not available for international students intending to study on a student visa.
If you hold a different visa type, you may be eligible. Please contact us for more information.
Your career in statistics
As a statistician you will gather, process, analyse and interpret data in industries as diverse as health care, finance, teaching, government, environmental management and scientific research.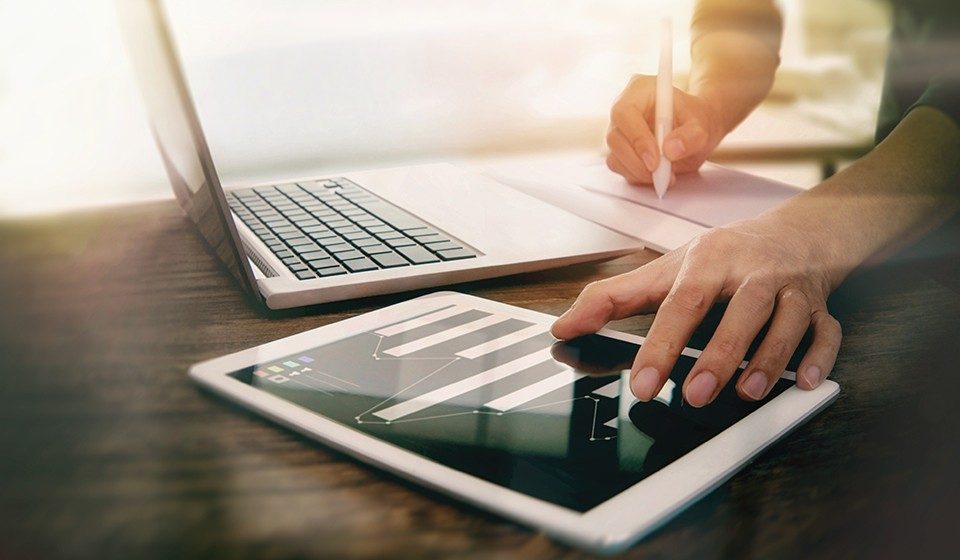 How you will learn in this program
You will apply knowledge to characterise, analyse and solve a wide range of problems using industry-relevant computer packages and analytical tools.
Every year you'll undertake a work-integrated learning project involving a real-life industry problem with advice and feedback from industry professionals.
I chose to study at RMIT because I liked the location and the programs offered had a good reputation in the workforce. The program provides a great basis in theory but also includes the opportunity for practical applications through placement and lab sessions. This combination supports a smooth transition between university and work life.
- Emma Gadsby, Bachelor of Science (Statistics)

A degree that meets the needs of industry
RMIT's focus on industry-based, practical learning is realised in the way our Bachelor of Science (Statistics) degrees is structured. Industry representatives inform how the program incorporates current trends and future graduate capabilities, the use of the latest mathematical and statistical software, and the introduction of new subjects.

Throughout the program you will undertake industry-based projects that include working with industry mentors. Workplace visits, lectures from practicing professionals and the opportunity for work placements further connect your learning experience to industry.
Statistics is the mathematical science of collecting and analysing data to draw conclusions and make predictions.

In year one you will learn core mathematical and statistical knowledge and develop essential conceptual and analytical skills. In years two and three you will undertake advanced studies in mathematics, modelling, analysis and experimental design.
You will also have the opportunity to tailor your studies by choosing a number of elective courses in three areas of specialisation: Environmental Modelling, Finance and Marketing.
Completing this program equips graduates with a broad range of skills and knowledge enabling them to excel in roles dependent on data analysis and numerical reasoning.
Choose a program structure
Program code: BP245
Title
Location
Duration
Plan code
CRICOS
Bachelor of Science (Statistics)
City Campus

3 years full time or 6 years part time

3 years full time

BP245
058781J
Choose a program structure
Program code: BP245
Bachelor of Science (Statistics)
Duration
3 years full time or 6 years part time
3 years full time
This is a fast growing profession and there is a chronic undersupply of statistics graduates. The Australian Government forecasts strong increase in demand for statisticians in the foreseeable future.
In 2016, LinkedIn ranked the number one skill sought after among Australian employers as being statistical analysis and data mining.
Statisticians apply problem-solving and data analysis skills to fields including:
banking and finance (maximising profit and minimising risk)
medical research (treatment and drug efficacy)
environmental modelling (resources, biodiversity, weather and climate)
marketing (market segmentation and clustering)
A wide variety of companies rely on statistics for reporting, data modelling and forecasting operational results.
This program is for you if you're interested in:
solving problems through data analysis
predicting future trends in the environment, economy and finance
sports statistics
the practical application of mathematics and statistics theory
Statisticians must know more than statistics. A statistician who works in medicine or in a manufacturing plant or in market research must also learn enough about medicine or engineering or marketing to understand the data in their setting.
Graduates work in sports statistics at:
the AIS Australian Institute of Sport
the Australian Football League (AFL)
Graduates also work in the public service for organisations including:
Australian Security Intelligence Organisation (ASIO)
Australian Bureau of Statistics (ABS)
Bureau of Meteorology and Australia Post
They also enter many banking and finance careers.
*ATAR refers to the lowest selection rank to which an offer was made (including consideration of any adjustments) for current and recent year 12 applicants.
RMIT is committed to providing transparency to the admissions process. In line with this commitment, we provide you with information that will help in making informed choices about your undergraduate study options.
RMIT admits students from a range of educational pathways, including Year 12 results, previous higher education or vocational education study, work experience, and for some programs - interviews, auditions or portfolios.
Gain a better understanding of the Admission criteria for this program by viewing RMIT's Admission information.
Admission information
You are now viewing content in a pop-up style. Click escape to return to the page
Close
/