Bachelor of Computer Science
Design innovative software applications and systems.
Student type:
Quick facts
Entry score

Duration

Full-time 3 years, Part-time 6 years

Location

Melbourne city

Fees

Next intake

February, July

Duration

Full-time 3 years

Location

Melbourne city

Fees

Next intake

February, July

Program brochure (PDF) Create a personalised brochure
Domestic,International
Sorry, this program is not available for local students.
Please contact us for more information.
Sorry, this program is not available for international students intending to study on a student visa.
If you hold a different visa type, you may be eligible. Please contact us for more information.
What you will study
Learn how to develop innovative software apps for smart phones, robots, and more. You'll graduate with outstanding programming skills and the ability to design, implement, and maintain complex systems.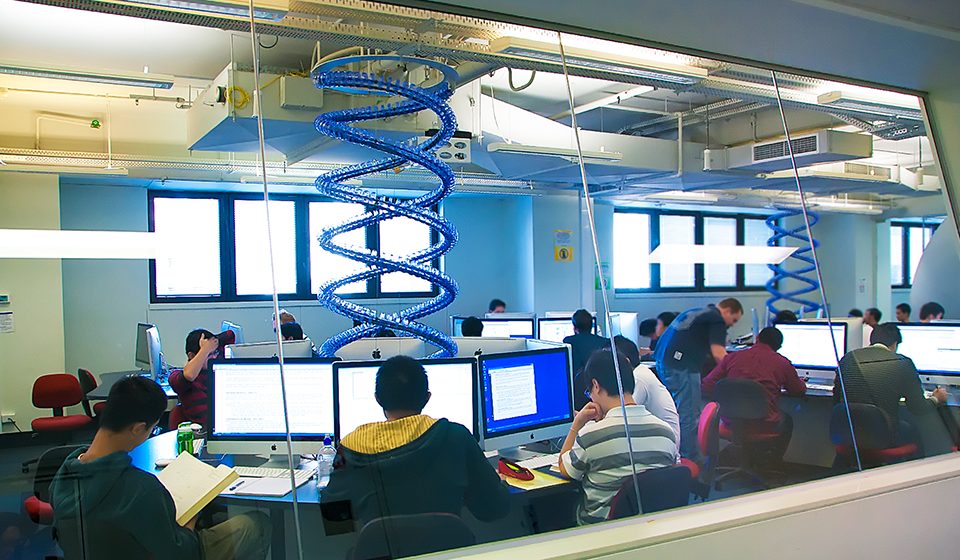 Your career as a computer scientist
Computer scientists work across a wide range of industries as part of software and IT teams, or start their own businesses, tech startups, or companies.

You can specialise in a range of areas within computer science including:
artificial intelligence

cloud computing

big data

mobile computing

application programming

games, graphics and digital media

security

web systems
The degree has an active learning approach. A key emphasis of the program is its linkages to the current requirements of industry.
Teaching

The degree is taught by professionals with current research and industry experience.
RMIT offers a variety of learning and teaching approaches including lectures, seminars, workshops, presentations, group discussions, and syndicate work.
Support and resources
You'll have access to online resources through the myRMIT student portal.
Assessment
Ongoing assessment throughout the semester includes examinations, essays, reports, oral classes, presentations, group projects, research projects, laboratory projects, and practical assignments.
Work placement
In your final semester you'll undertake a project that simulates working in industry. In this project you'll apply your skills in large-scale software application development. Many students tackle real-world problems for their projects, with close involvement and supervision of industry partners.
Specialisations and electives

Artificial intelligence
Artificial Intelligence (AI) is devoted to creating software and hardware to get computers to do things that would be considered intelligent if people did them.
Many of the research discoveries have now reached the point of industrial application and products. Many companies have made and saved millions of dollars by exploiting the results of AI research. However the goal of emulating human intelligence has not been reached and many stimulating and challenging problems remain.
You'll gain insight into search strategies for solving problems, knowledge representation, automated planning, robots and robotics, intelligent agents, reasoning under uncertainty, bio-inspired optimisation, and machine learning.
Cloud computing
Cloud computing allows computing tasks (running applications, storing data, etc.) to be carried out remotely.
You'll explore solutions and learn design principles for building large network-based systems across geographically distributed infrastructure.
You'll gain insights into various cloud computing systems, such as Google, Microsoft Azure, Yahoo's Hadoop, Google's MapReduce, Amazon EC2 and S3, among others.
Big data
The profusion of data produced from digital sources is causing a global information overload. The capacity to store this big data is struggling to keep up with demand.
You'll learn to manage the challenges of big data and exploit its potential - capture, curation, storage, search, sharing, transfer, analysis, and visualisation.
Big data analysis develops insights that can tackle real world challenges, such as healthcare delivery or combating crime.
Application programming
Using theory to develop practical coding solutions you'll also explore a wide range of situations studying software development skills.
You'll learn how to design, develop, and evaluate software systems and applications to high-quality benchmarks of functionality and usability.
You'll become familiar with languages, such as Java, as well as the underlying concepts, theories, and technologies.
Mobile computing
Mobile technologies are driving advances in communications, finance, and information exchange and sharing. We're still discovering the potential for this technology and the demand for skill sets in this area will grow.
You'll develop skills in the key areas of mobile computing, including integrating software and hardware, programming and application development, communications and operating systems, and data security.
Security
Vast amounts of confidential information is collected, processed, and stored on computers and database systems. The security of this data has become vitally important.
You'll develop the skills to enhance security in all sorts of computer systems by concentrating on the mathematical basis of network security, including cryptography, coding for reliable communication, and algebra for information security.
Web systems
Web users increasingly need more sophisticated search technologies and other tools for locating, managing, and exchanging all sorts of information, including documents, pictures, and other data.
You'll learn about the design and implementation of search engines, search engine optimisation, structured and unstructured information management, and web services.
With in-depth study of web development and web database applications, e-commerce and enterprise systems, web security, and web document mark-up languages, you'll develop a practical solutions-based approach.
Games, graphics and digital media
Chart the world of interactive media, digital media, imaging and animation, and 3D graphics.
Studying and building the tools needed for modern visualisation, you'll gain skills in games development, as well as business and science.
Electives
You can also study a combination of computer science electives instead of undertaking a major.
Inside the course experience
The Bachelor of Computer Science provides the essential knowledge and skills to start your career.
Choose a program structure
Program code: BP094
Title
Location
Duration
Plan code
CRICOS
Bachelor of Computer Science
City Campus

Three years full time

six years part time

Three years full time

BP094GEN8
061076G
Choose a program structure
Program code: BP094
Bachelor of Computer Science
Duration
Three years full time
six years part time
Three years full time
Please note: International students can only study full-time
Graduates are in a strong position to gain employment as computing professionals in a number of fields which may include:
software development
system architecture
business and system analysis
database development and administration
network and system administration
testing and quality assurance
project management
research
Graduates typically work for commercial organisations, software development companies, government departments, large computer organisations, and in research.
This program is accredited at the professional level by the Australian Computer Society (ACS) which accredits information and communication technology-related programs that are offered by Australian universities.
The ACS has reciprocal membership agreements worldwide. ASC Certified Professional status gives you global recognition.
*ATAR refers to the lowest selection rank to which an offer was made (including consideration of any adjustments) for current and recent year 12 applicants.
RMIT is committed to providing transparency to the admissions process. In line with this commitment, we provide you with information that will help in making informed choices about your undergraduate study options.
RMIT admits students from a range of educational pathways, including Year 12 results, previous higher education or vocational education study, work experience, and for some programs - interviews, auditions or portfolios.
Gain a better understanding of the Admission criteria for this program by viewing RMIT's Admission information.
Admission information
You are now viewing content in a pop-up style. Click escape to return to the page
Close
/