Pursue the career you care about
Some advice from a former colleague led Srivaths Parayil to pursue a career he was genuinely passionate about. After enrolling in RMIT's Master of Project Management, Srivaths was soon ready to succeed in a booming market.
There's never been a better time
Tanyya Varshney loves the way her field of study delivers insights into everything from business decision-making to government planning, and knows that the ability to decipher 'big data' has given her a huge advantage.
Surging demand for project managers
With technology-driven changes such as automation, big data and artificial intelligence pushing organisations to new limits, there is plenty of opportunity for project management graduates.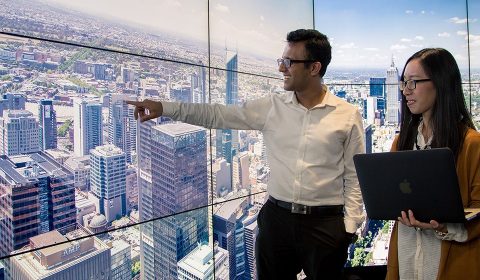 Live and study in Melbourne
Named the 'world's most liveable city' by The Economist for seven years running, Melbourne is also ranked among the top 5 cities in the world for international students, and the top ten safest cities globally.
Melbourne is welcoming, sophisticated and diverse. It's celebrated for its arts and culture, food and dining, entertainment, sports, shopping and festivals. 
Looking for other study options?
Discover RMIT's full range of certificates, diplomas and degrees on our Australian website.  
BROWSE ALL COURSES