Student stories
Our students and alumni share their stories. Learn how RMIT is helping them to get the most out of their studies and to find great careers globally.
Discover RMIT
There's something of interest for everyone at RMIT. When you become part of our student community, you'll be part of a welcoming university filled with social, cultural, sporting and recreation activities. There are endless ways to get involved and social, sport, fitness and interest clubs for all cultures.
If you want explore other parts of Victoria, we offer group trips and tours led by fully trained student volunteers to famous landmarks and destinations across Victoria.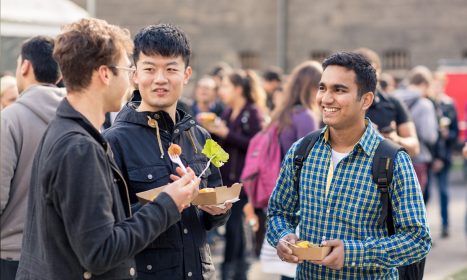 Life in Melbourne
Melbourne has been voted the "world's most liveable city" six years in a row. It's a welcoming city, multicultural, vibrant and student-friendly. Discover why over 13,000 international RMIT students have chosen Melbourne as their current study and lifestyle destination.