Rou Jun Toh
Abstract – Optimising of Surface Properties of Additive Components by using an Additive/Subtractive Machine
The Australian Research Council (ARC) Industrial Transformation Training Centre in Surface Engineering for Advanced Materials (SEAM) & their industrial partner, Romar Engineering Pty. Ltd. is investigating how the combination of both additive and subtractive manufacturing in a hybrid
machine can be used to reduce the need for post-processing of additive components. Factors such as quality of surface (i.e. roughness) and residual stress are key considerations.
Initial stages of the project will use the melt pool imaging available on the LASERTEC 65 3D machine and interpret this data with vision algorithms to provide input into machine learning. The machine learning will be used to assess if weld pool parameters can predict final project parameters.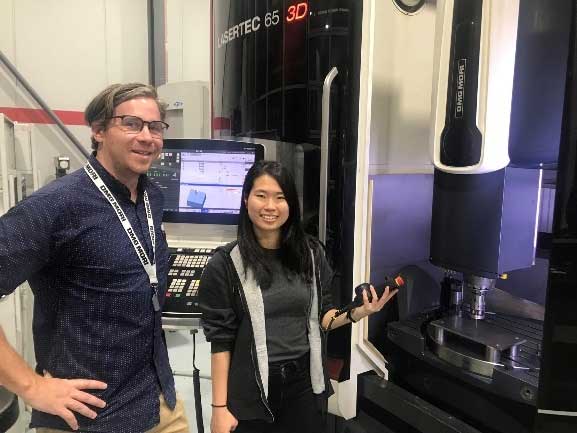 Operating the LASERTEC 65 3D machine at Romar Engineering Pty. Ltd.
Guang Zeng
Abstract - Novel Fast Manufacturing Approaches for Biocompatible Ti-Ta Structures
Titanium (Ti) and its alloys are widely used as load-bearing implants, however, slow but continuing release of toxic metal irons and wear debris may incur undesirable side effects.
Tantalum (Ta), an emerging metallic biomaterial, exhibits high corrosion and wear resistance in vivo, but the extremely high melting temperature of Ta (3017 ºC) is a critical technical challenge for manufacturing fully dense structures through conventional processing approaches. As such, new and feasible manufacturing techniques for Ta-based implant materials are highly desired. Cold spray, a new additive manufacturing technology, provides a promising solution to depositing metallic coatings on Ti implants with a variety of benefits, including low-temperature and solid-state process with no phase transitions in Ti/Ta mixture. These unique microstructures of cold sprayed coatings with discrete Ta particles enable large contacting surface area for cell attachment, which is quite distinct compared with bulk Ti-Ta alloys. In this study, uniform and dense Ti-Ta composite coatings (pure Ta and Ti-30 wt. %Ta) were developed on Ti-based substrates (Ti-6Al-4V) using cold spray. The unique microstructures of cold sprayed coatings were led to better cellular biocompatibility than bare Ti-6Al-4V substrate.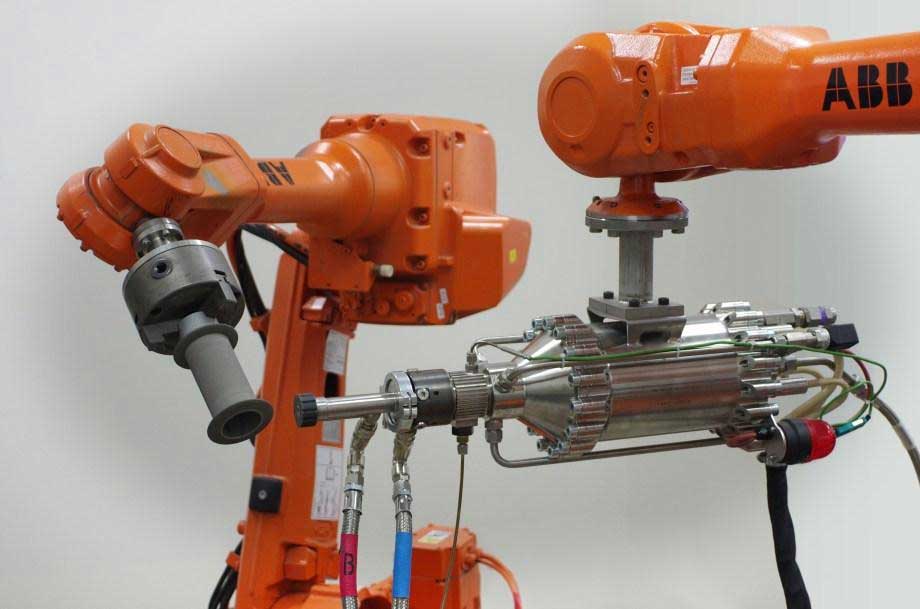 Figure 1. A commercial impact system by Impact Innovations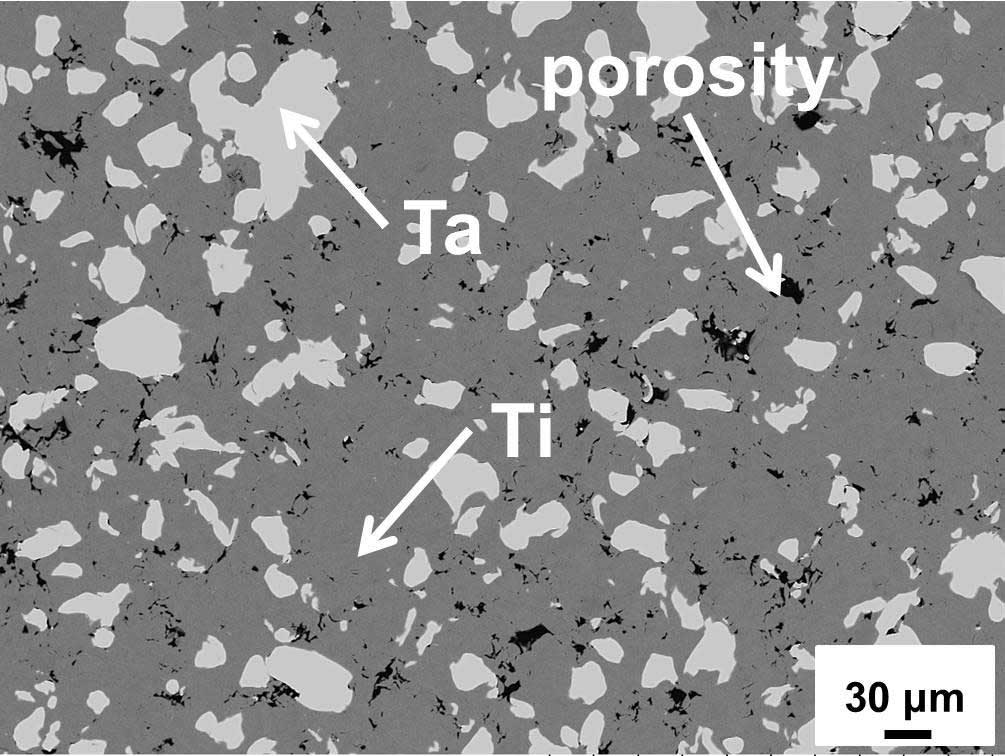 Figure 2. Microstructure of Cold Sprayed Ti-30%Ta coating
Elias Salloum
Abstract - Optimising Friction Stir Welding and alloy design to ensure the durability of light weight carriages in the rail fleet
The friction stir welding (FSW) is a solid-state welding process which utilises a rotating tool with a pin and shoulder design to create a sound defect free weld by plastic deforming and mixing of the abutting surfaces (fig. 1). Limitation exist when FSW aluminium and its alloys due to thermal cycle activity and shearing resulting in, recrystallisation, grain grow, recovery, and precipitate dissolution, which leads to adversely effects mechanical property in and around the weld that can be seen in a hardness vs. distance from weld centre graph (fig. 2). Addition of grain refinement, recrystallisation retardant, and thermodynamically stable micro-alloying elements, such as scandium and zirconium, has shown to increase hardness and improve joint efficiency but altering the microstructure.
However, their effects is limited materials in the annealed state, hardened aluminium alloys still suffer a loss of mechanical property upon FSW (Fig. 2c). This study will investigate alternative micro-alloying element for possible alternatives for improved mechanical properties of post friction stir welded aluminium alloys. Other means of weld improvement include optimizing of welding parameters to control heat generation and coupling this with micro-alloy optimisation. Cold-working of aluminium and its alloys has shown to increase microhardness by increase dislocation density within the subgrain structure. Micro-alloying coupled with FSW optimization is the focus of this research.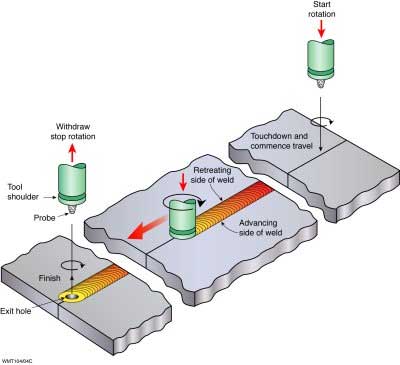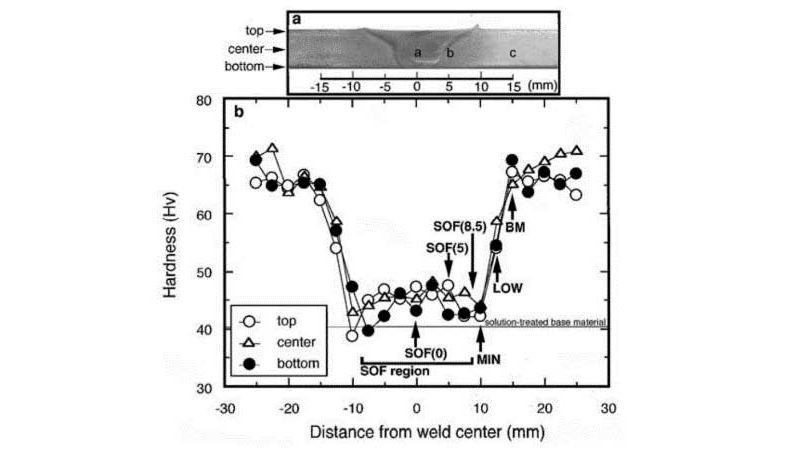 Image a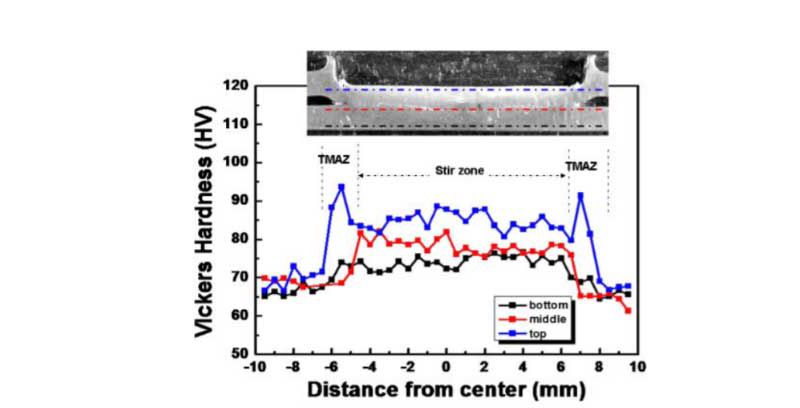 Image b
Image c
Magdi Morks
Abstract - Properties of titanium cold spray additive components with consideration of post fabrication treatment
Cold spray process is currently used as metal spray technique in which solid powder particles (1–100 μm diameter) are accelerated to speeds above supersonic velocities (~1500 m/s) by a supersonic gas jet. The powder particles undergo significant deformation on impact with the substrate, thereby forming a coating. The quality of the coating depends on the powder and substrate types, as well as the processing parameters, such as the gas pressure and type, gas temperature, standoff distance, and particle velocity. In this project cold spray will be employed as additive manufacturing technique to fabricate complex components from CP titanium and titanium alloy feedstock. A fundamental studies will be performed to investigate the microstructure/mechanical properties relationship.
Different microscopic and analytical techniques such as SEM, TEM, OM, XRD, EDS, and BSED will be used to analyses the microstructure and grain structure. Mechanical tests such as tensile strength, fatigue, fracture toughness, and hardness will be performed. A selection of the components will be heat treated to improve properties including residual stress microstructure and porosity. Treatments will range from low temperature tempers through high temperature anneals and hot isostatic pressing. The changes in properties (local and general) after these treatments will be studied.
Mechanical strength at the joint of components will be studied.
Jiayu Ye

Abstract - In situ visual monitoring of metal powder directed energy deposition for additive manufacturing
Additive manufacturing (AM) has been widely used in aerospace, medical implant and other industry sectors in recent years due to its extraordinary capability of net-shape building of parts with complexgeometries. As a member of the AM category, laser metal deposition (LMD) is a superior technology for repair, coating and refurbishment. Following its name, the mechanism of LMD is that metal powders are heated by a laser beam and become molten, after which they are blown from a nozzle.
The molten metal drops are then directly deposited and solidified onto the surface of the substrate along the laser scanning path, which builds the part layer by layer. However, this technology still faces many challenges despite its inherent advantages. System inputs such as heat input rate and scanning speed are usually set empirically. If they are set inappropriately, defects (e.g. porosity and cracking) will occur and cause failure of the part and material wastage. In recent years, many researchers are focusing on in-situ monitoring of the process signatures (e.g. melt pool temperature and size) to characterise the impacts of the chosen values for the system inputs. But after measuring these signatures, what do they mean for final product qualities? Are there enough signatures to be monitored? This unclear relationship between the process signatures and the final product qualities is the most challenging problem in AM. Therefore, the aims of my research are to (i) determine if there is other process information that relates to product quality, and (ii) build the bridge between the family of process signatures and the final product qualities using a data-driven method.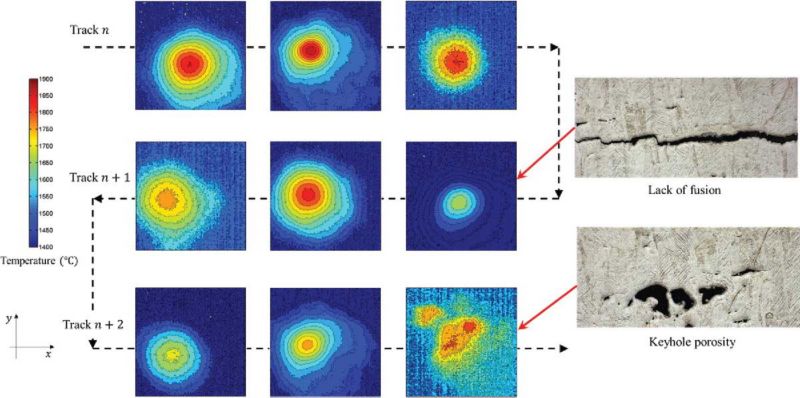 Figure 1. Relationship between melt pool characteristics and porosity