×
C-19 study: Learn online now and on campus later
Find out how we're helping you continue to go to uni during COVID-19. Learn about our
online enabled options.
Bachelor of Business (Marketing)
Prepare for a career in marketing. Further your skills in buyer behaviour, brand management, product innovation and digital marketing.
Student type:
Quick facts
Entry score

Duration

Full-time 3 years, Part-time 6 years

Fees

Next Intake

February, July

Entry score

Duration

Full-time 3 years
Domestic,International
Sorry, this program is not available for local students.
Please contact us for more information.
Sorry, this program is not available for international students intending to study on a student visa.
If you hold a different visa type, you may be eligible. Please contact us for more information.
What you will learn
Learn more with core business studies and specialist marketing subjects. You'll examine markets and customers, build strategies, and explore buyer behaviour, brand development, product innovation and digital marketing.
Your career in marketing
Equipped with a degree that is relevant to countless industries, you'll graduate prepared to take on roles in fields like digital marketing, brand management, campaign strategy, and customer analytics.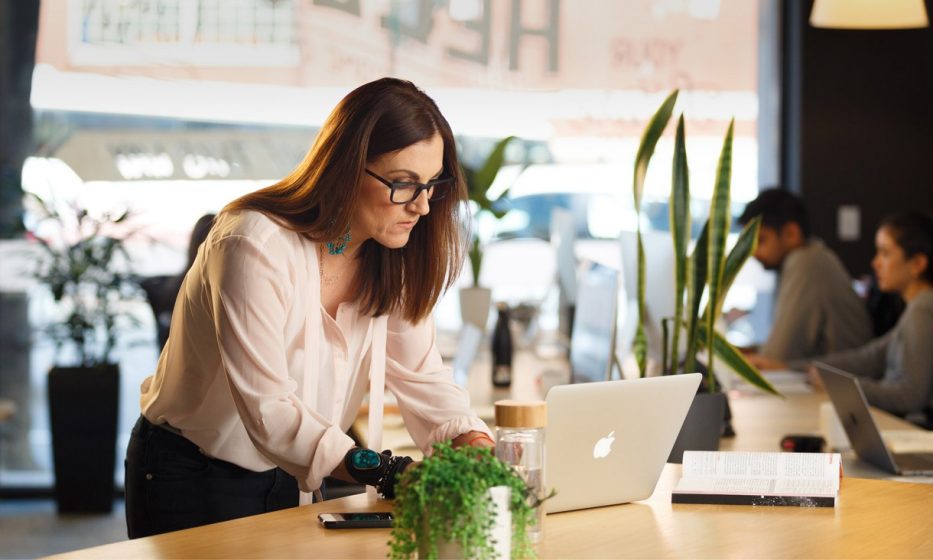 RMIT's marketing degrees focus on developing skills, knowledge and practices that are linked to industry expectations. You will experience this first-hand by examining case studies, and through opportunities to work in industry or on real industry-based projects. This degree combines core business studies with specialist marketing subjects and the option to choose additional sequences of study, including advanced specialisations in marketing, or subjects in other business or related disciplines.

Discover Marketing at RMIT
Are you interested in a career in marketing?
Meet Dr Kieran Tierney, program manager of undergraduate marketing degrees here at RMIT, and find out about the key learning outcomes of each degree, the curriculum structure, and the kinds of projects you can expect to work on when you study with us.
Choose a program structure
Program code: BP252
Title
Location
Duration
Plan code
CRICOS
Bachelor of Business (Marketing)
City Campus

3 years full-time or part-time equivalent

3 years full-time

BP252
063200D
Choose a program structure
Program code: BP252
Bachelor of Business (Marketing)
Duration
3 years full-time or part-time equivalent
3 years full-time
Businesses increasingly require graduates with a new set of marketing skills as they move from traditional to digital marketing strategies. Our commitment to a practical, industry-connected education will ensure you are up to speed with current and emerging industry trends.

Recent graduates of this degree are working in industries as diverse as telecommunications, automotive, logistics, retail, property, e-commerce and marketing, in roles covering digital marketing, social media, customer and business analytics, sales, and marketing campaign development. Some alumni include:
Graduate Management Trainee - L'Oréal
Digital Product Specialist - Telstra
Customer Analytics & Social Care - GM Holden
Location Intelligence Professional - Pitney Bowes
Course accreditation or membership offered by professional bodies signals to employers the quality and relevance of RMIT's courses and opens up career pathways and networks.
Professional bodies accredit or recognise courses as meeting professional and academic standards deemed to be essential for a new graduate entering into that profession. An accredited course will either enable the graduate to enter directly into a professional qualifications program or provide the graduate with exemptions or credit towards a post university professional qualification.
Statutory accreditation
This type of accreditation is where a statutory body must approve a course of study in order for a graduate to practise in that profession.
Membership
Professional bodies or associations are representative organisations of professions that provide membership and other career development support to its members. Many professional bodies offer membership opportunities for students and new graduates with benefits such as career advice, networking within the profession and access to resources not available through the university. The aim of these benefits is to assist with your transition from university into the profession.
Bachelor of Business (Marketing)
Current course accreditations and information about membership and development opportunities for students and graduates.
Australian Marketing Institute (AMI)
Course satisfies the AMI standards that ensures continued professional relevance for marketing graduates. (Accredited for course delivery in Melbourne, Singapore and UPH Indonesia.).
Membership and opportunities
Students eligible for membership category: Student
Graduates eligible for membership category: Graduate
Graduates eligible for 1 year credit towards the 5 year Certified Practising Marketer (CPM) qualification
Graduates eligible for a letter of reference from AMI for prospective employers
Visit the Australian Marketing Institute website
---
Australian Market and Social Research Society (AMSRS)
Students eligible for membership category: Student
Graduates eligible for membership category: Associate
Visit the Australian Market and Social Research Society website
---
You must have successfully completed an Australian Year 12 (or equivalent qualification).

Prerequisites
Units 3 and 4: a study score of at least 30 in English (EAL) or at least 25 in English other than EAL.
Rankings and adjustment factors
Entry to this program is competitive. Eligible applicants are ranked and selected in order of merit based on their academic achievement plus any adjustment factors.
Adjustment factors include equity access schemes and/or subject adjustments.
We will consider your entire academic record to determine your eligibility for entry. The highest level of education you have previously completed will usually determine how you are ranked.
Selection criteria by applicant type
Please select the highest level of education you have or will be completing in order to find out the selection criteria that applies to you, in addition to meeting the above entry requirements.
View the
ATAR profile
and selection rank from students offered a place into this program wholly or partly on the basis of ATAR in the most relevant recent intake period.

*ATAR refers to the lowest selection rank to which an offer was made (including consideration of any adjustments) for current and recent Year 12 applicants.
RMIT is committed to providing transparency to the admissions process. In line with this commitment, we provide you with information that will help in making informed choices about your undergraduate study options. Find out more about RMIT's commitment to admissions transparency.
This course offers pathway options, including a packaged pathway with the Diploma of Business.
If you don't meet the entry requirements, a formal pathway might be your way in.
Undertaking a certificate, diploma, advanced diploma or associate degree can help you meet the entry requirements for your preferred course. These qualifications often provide credit, reducing the duration of your bachelor degree and helping you get the degree you want.
Use our Pathways finder or contact Study@RMIT for more information.
Credit and recognition of prior learning
Credit, recognition of prior learning, professional experience and accreditation from a professional body can reduce the duration of your study by acknowledging your earlier, relevant experience. Find out if you might be eligible.
Looking for answers or more general infomation?
For frequently asked questions or how to find more information regarding applications and enrolments, fees, student support services, university policies and more, please visit our Frequently Asked Questions.
You are now viewing content in a pop-up style. Click escape to return to the page
Close
/